FCCC Unveils Purpose-Built V-Series Suspension System – RVBusiness – Breaking RV Industry News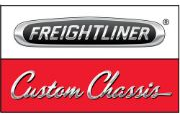 GAFFNEY, S.C. – Freightliner Custom Chassis Corp. (FCCC) took a major step toward making the Class A luxury experience accessible to everyone with the unveiling of its groundbreaking V-Series Suspension System today at the 54th America's Largest RV Show in Hershey, Pa., according to a press release from the company.
The only suspension system purpose-built for Class A RVs, the new V-Series pairs FCCC's legendary V-Ride rear suspension with its all new VFS front suspension to deliver front-to-back stability, responsiveness and comfort with IFS-like performance. This innovative matched set creates a tuned and balanced driving system designed to give coaches a new level of performance and owners a new level of satisfaction, the release stated.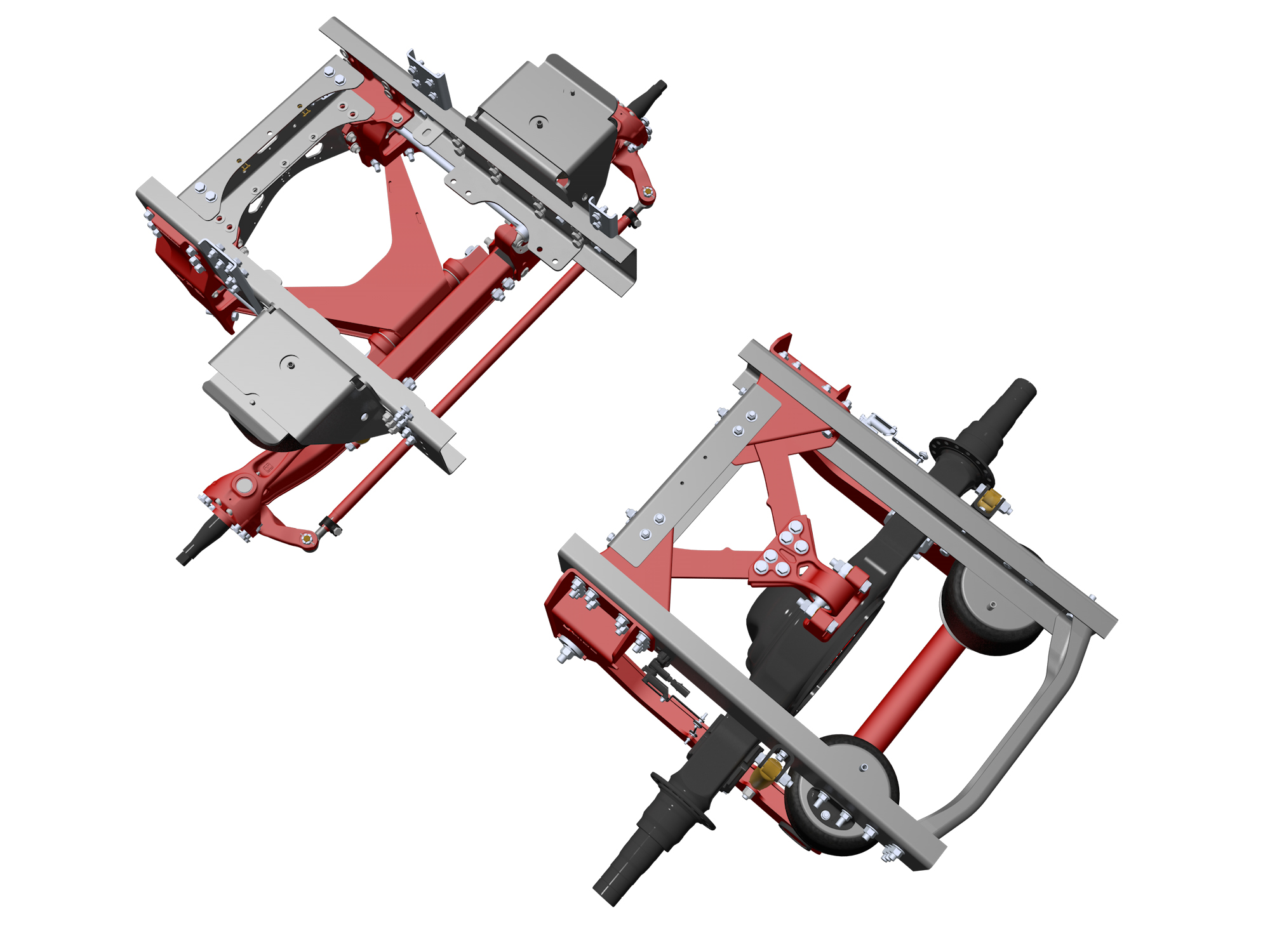 "With V-Series, we've created an entirely new category of RV chassis performance that's accessible to everyone," said Jeremy Buckmeier, RV product manager for FCCC. "Our team has worked over the past several years to develop a finely tuned suspension system that offers a comprehensive suite of features and benefits, further establishing Class A diesel as the best experience in RVing."
Highlights among the many benefits V-Series offers include:
Anti-dive braking: The design of the VFS four-bar linkage controls the front of the coach to keep its nose from diving down during hard braking, instead moving straight up and down like an IFS suspension.
Anti-bump steer: VFS uses an optimized steering geometry and bell crank that reduces bump steer to virtually zero.
Improved roll stability: The exclusive V-Link design featured in VFS controls up to 70% of the coach's roll stability, enabling the outboard air springs and shocks to play a smaller role in stability and a larger role in providing a premium ride experience.
Enhanced ride and handling: Outboard-mounted 12.5-inch volumetric air bags and larger-diameter, precision-tuned shocks – the same as used on FCCC's IFS suspension – enable more flexibility in tuning V-Series' VFS suspension, providing an overall enhanced ride experience.
Additional features include patented long-life bushings designed for high-performance coach applications, fully integrated UltraSteer tag axle that's precision-tuned to react to turns and maneuvers of the coach and multiple V-Ride's configurations up to 24,000 pounds – all optimized to coach specifications and floorplan.
"From first-time adventurers to well-traveled road veterans, V-Series makes the ultimate Class A ride and drive accessible to everyone," Buckmeier added.
V-Series is available now on select 2024 coaches built on FCCC's XC chassis. For more information on V-Series, as well as the full FCCC product lineup and its array of features, benefits and innovations, visit fcccrv.com.
About Freightliner Custom Chassis Corporation (FCCC)
For more information, visit fcccrv.com or call 1-800-FTL-HELP.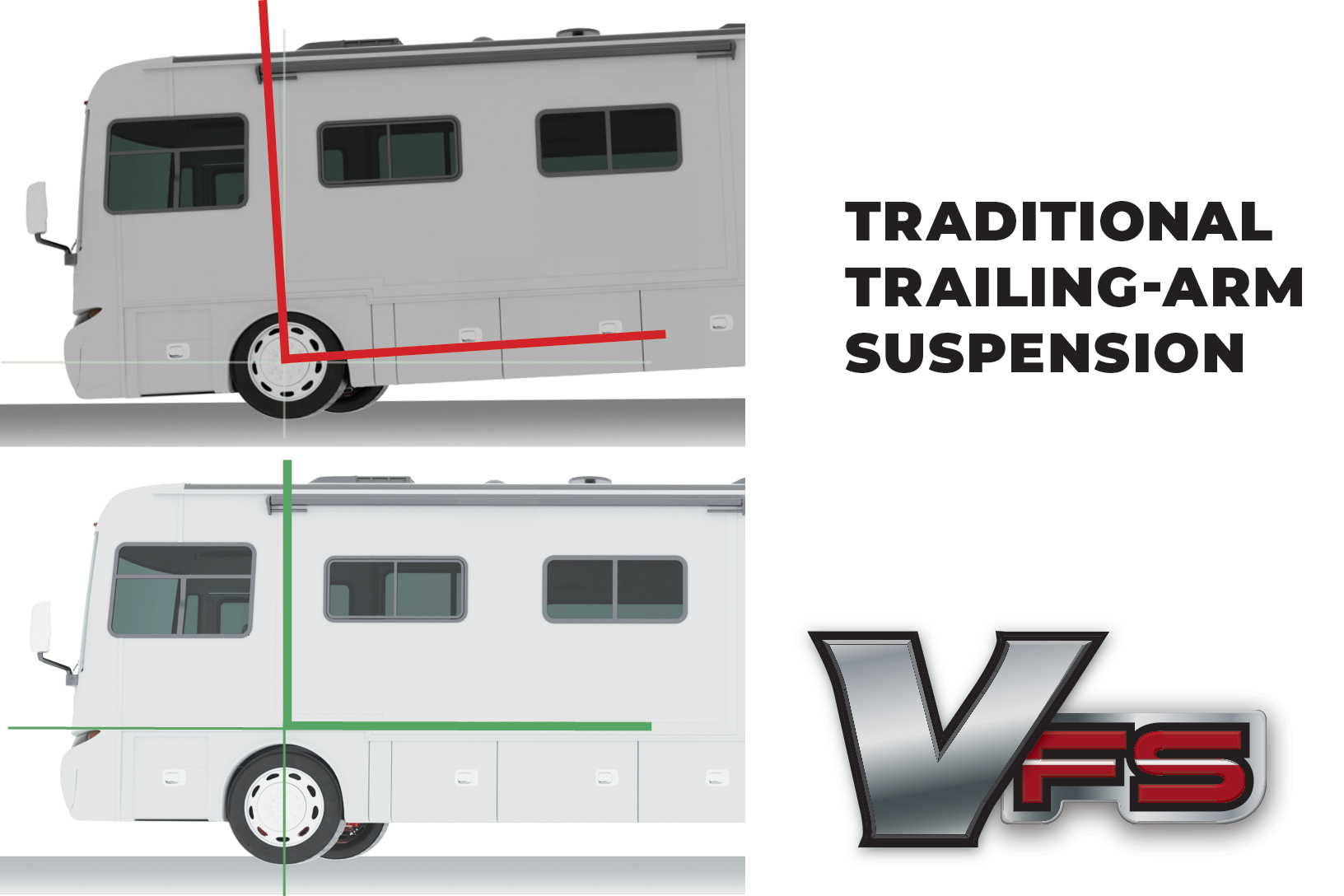 Source: https://rvbusiness.com/fccc-unveils-purpose-built-v-series-suspension-system/