Everything You Need to Know About Prefab ADUs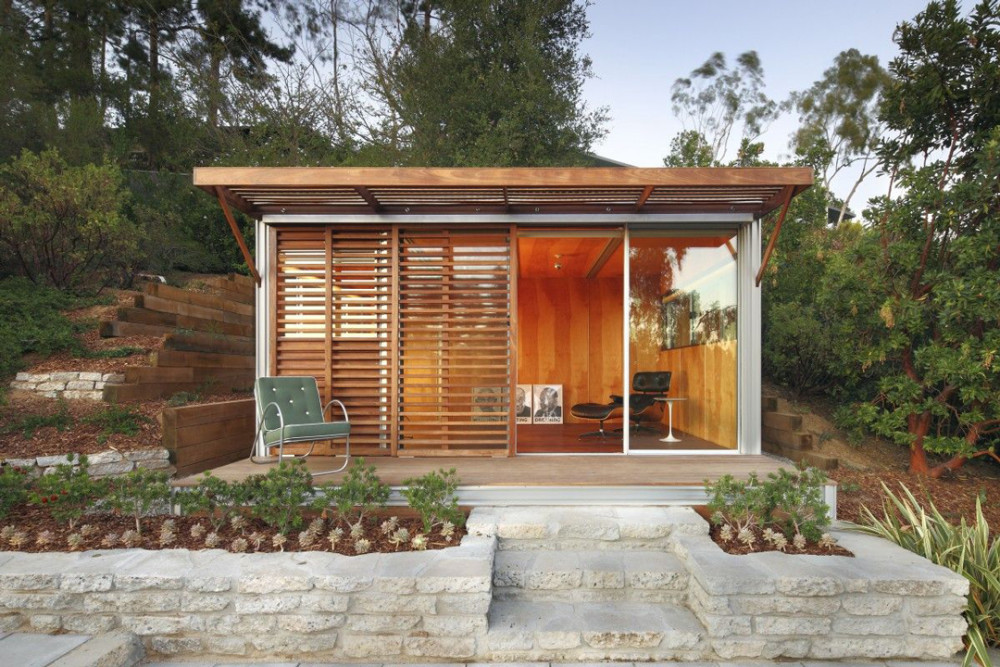 What Is an ADU?
An Accessory Dwelling Unit (ADU) is a self-contained living space that is either inside, attached to, or detached from a single-family home on a single lot. ADUs have a small floor plan (generally from 150 sq ft on up to 1,000 sq ft or more—local regulations may dictate the max size your own backyard can legally host) complete with designated areas for living, sleeping, sanitation, and eating, but don't go labeling it a tiny home. Even though tiny homes can certainly be ADUs, not all ADUs are tiny homes, because, by definition, an accessory dwelling unit is an additional structure on the property of a main home—not an off-site tiny house in a remote and beautiful location far, far away, but those are great too.
Compact, modular, and often prefabricated off site, ADUs are most commonly used as a secondary dwelling on the property of a homeowner's primary residence. They're ideal as a guesthouse, home office, backyard cottages or as close and convenient housing for family members without having to sacrifice your privacy (or worse, share a bathroom). Depending on your town's zoning laws, these backyard homes can also be used to generate rental income as a long or short-term rental unit, too. The Airbnb or Vrbo option is especially helpful for generating additional income. Either way, an ADU can and likely will increase your property value.
For these reasons, they've become a popular and legal way to add affordable housing units in overcrowded areas—take Los Angeles, for example, which recently amended its zoning laws and lifted restrictions on ADUs making it easier to create secondary housing units—during a time when home costs are high and living space is hard to come by. However, like any additional accessory structures being added to your primary dwelling, the size, location, use, and occupancy of an ADU depends entirely on the local laws and building codes, full stop. To find out if it's legal to build an ADU on your property, and how you're allowed to use it, check the county and city zoning codes or take a trip to the municipal clerk's office for more information. If your jurisdiction doesn't have specific ADU ordinance, follow the state regulations for guidance. This process will be tedious and perhaps even frustrating at times, as most counties are slow to adapt. Good luck!
Source: https://www.fieldmag.com/articles/prefab-adu-accessory-dwelling-unit-build-guide