Dry Conditions in the Appalachian Mountains are Forcing Fire Bans on the Appalachian Trail, Great Smoky Mountains National Park, and More
Anyone enjoying the Appalachian Mountains this fall are being advised to exercise extra careful regarding fire, as multiple places already have fire bans in place. The threat of wildfires continues to plague national parks and spots along the Appalachian Trail.
Videos by Outdoors
The most recent update is from North Carolina, where a state burn ban has closed backcountry camping in ten state parks. A post on social media listed all ten destinations, including:
Crowders Mountain State Park
Elk Knob State Park
Gorges State Park
Grandfather Mountain State Park
Lake James State Park
Lake Norman State Park
Mount Mitchell State Park
New River State Park
South Mountains State Park
Stone Mountain State Park
The closure runs until December 1, when the state reevaluates the situation. Anyone with a previously purchased backcountry permit for that time will receive a refund. Those camping in a campground must use a portable stove or grill to cook food.
Burn bans are also in place in Great Smoky Mountains National Park and Shenandoah National Park, where a wildfire continues to burn.
The fire near Shenandoah has burned 3,877 acres, some within the park boundaries. The State of Virginia is significantly pushing to extinguish the fire with more than 200 wildfire personnel and two helicopters as part of the effort.
Great Smoky Mountains still allows fires in the frontcountry, including campgrounds and picnic areas. However, a full burn ban is in place for any backcountry campers.
"We are experiencing dry conditions throughout the park, in both North Carolina and Tennessee," said Great Smoky Mountains Deputy Superintendent Alan Sumeriski in a press release. "With dry conditions persisting over the next week, it is imperative that we reduce the risk of human-caused wildfires."
In West Virginia, fire crews in New River Gorge National Park managed to get a wildfire 50% contained over the weekend. However, the fire has already burned 1,946 acres. Rainfall over the weekend helped slow the spread, but the fire is still burning as of this morning.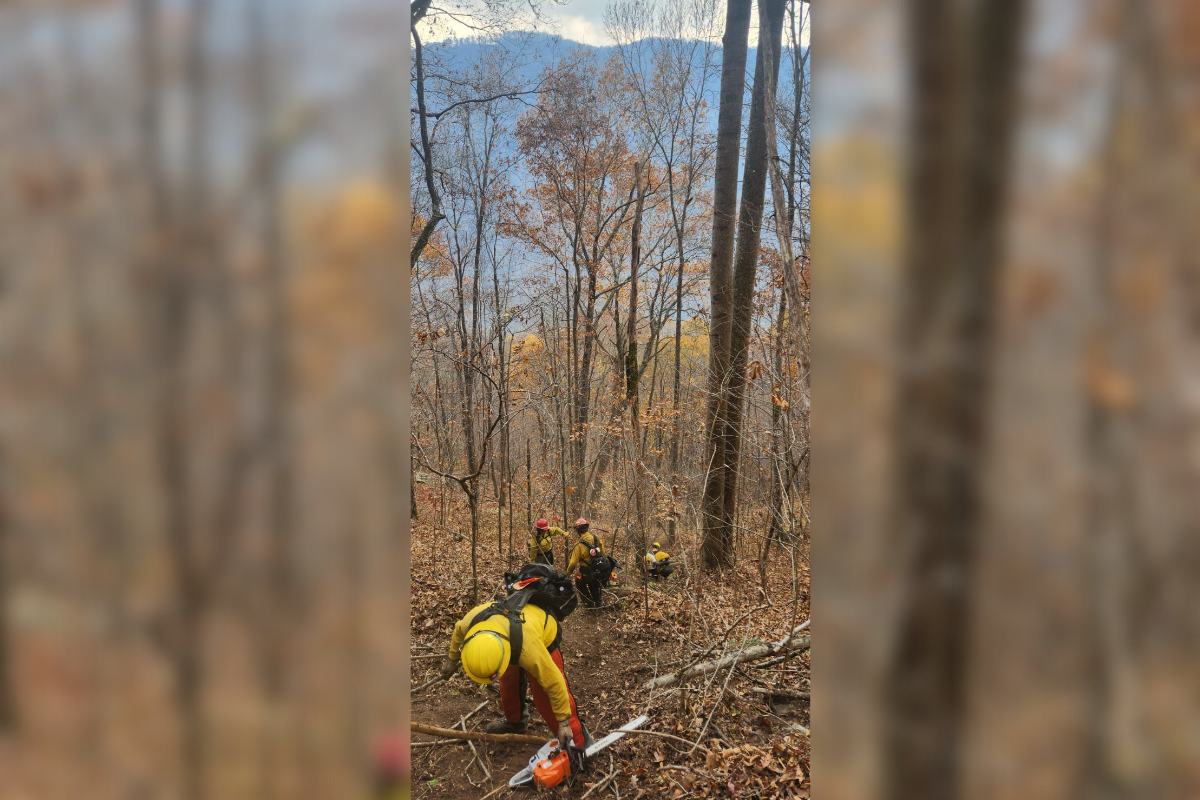 The Appalachian Trail Conservancy is also watching for fire dangers. The non-profit organization oversees the Appalachian Trail from Georgia through Maine. In an Instagram post, they're reminding hikers about the burn bans and additional bans in the Chattahoochee-Oconee National Forest.
Besides the increased risk for fire, dry conditions also mean less water in states like Tennessee, North Carolina, and Virginia. Therefore, hikers are advised to carry more water as places to refill may be abundant.

Source: https://outdoors.com/dry-conditions-in-the-appalachian-mountains-are-forcing-fire-bans-on-the-appalachian-trail-great-smoky-mountains-national-park-and-more/