Dragonfly Energy Reports Second Quarter Financial Results – RVBusiness – Breaking RV Industry News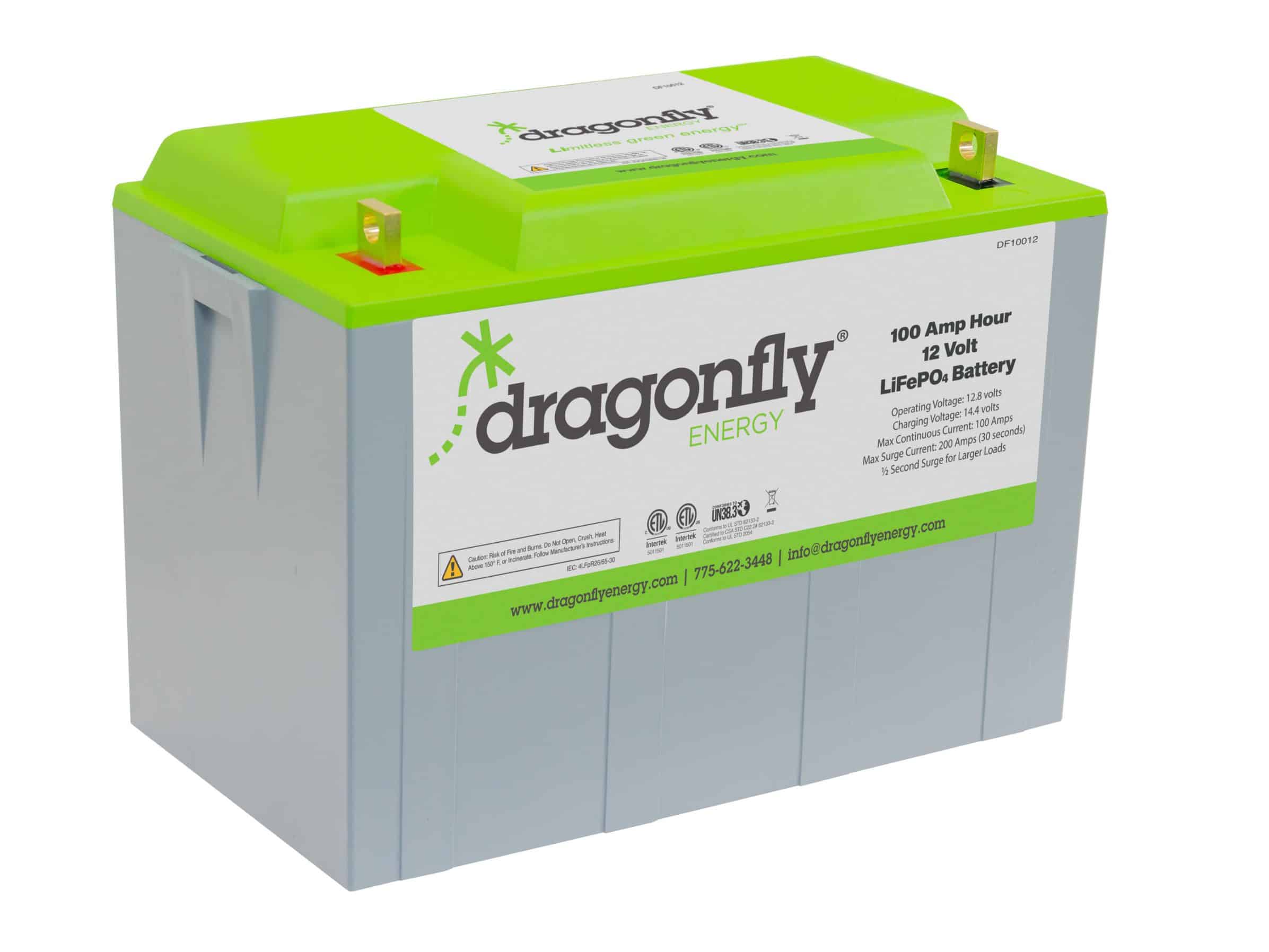 RENO, Nev. – Dragonfly Energy Holdings Corp. (Nasdaq: DFLI), an industry leader in energy storage and producer of deep cycle lithium-ion storage batteries, today reported its financial and operational results for the second quarter ended June 30, 2023.
Second Quarter 2023 Financial Highlights
Net Sales were $19.3 million, compared to $21.6 million in Q2 2022
Gross Profit was $4.1 million, compared to $7.0 million in Q2 2022
Operating expenses were $(12.5) million, compared to $(7.6) million in Q2 2022
Net Loss of $(11.7) million, compared to a Net Loss of $(1.5) million in Q2 2022
Diluted Loss per share was $(0.25) compared to $(0.04) in Q2 2022
EBITDA of $(7.3) million, compared to $(0.3) million in Q2 2022
Operational and Business Highlights
Announced completion of U.S. lithium battery cell pilot line and beginning of anode manufacturing at scale, using patented deposition process
Announced U.S. Patent for innovative battery pack assembly design, enabling flexible custom installation solutions and increased energy density
Announced partnership with nuCamp, the world's largest teardrop trailer and small camper manufacturers, to provide full lithium power systems as standard equipment on 2024 model year products
Dragonfly Energy joined the Russell 2000® Index
"We have achieved a number of important milestones since our last call, with our patent pertaining to preparation and powder film deposition of pre-coated powders and completion of our lithium battery cell pilot program," said Denis Phares, CEO of Dragonfly Energy."While the business continues to experience some near-term market headwinds, Dragonfly Energy is executing our plan; growing our market share in our core markets, addressing new growth opportunities, and making significant progress on our cell manufacturing goals. We are excited for what lies ahead and sharing that with you in the coming quarters."
Second Quarter 2023 Financial and Operating Results
Dragonfly generated net sales of $19.3 million in the second quarter, in line with the Company's $18.0 to $22.0 million revenue guidance. Our revenue declined by $2.3 million from $21.6 million in the second quarter of 2022 as growth from our OEM customers was offset by declines in our direct-to-consumer ("DTC") business.
Gross profit in the quarter was $4.1 million, compared to $7.0 million in the second quarter of 2022. The decrease in gross profit was primarily due to the change in revenue mix that included a larger percentage of lower margin OEM sales and a lower percentage of higher margin DTC sales, as well as an increase in material costs.
Second quarter 2023 operating expenses of $(12.5) million, were higher compared to $(7.6) million in the second quarter of 2022. Higher professional services, compliance, and insurance, as well as higher personnel, severance, stock-based compensation, and materials costs drove the increase.
The Company had a net loss of $(11.7) million, or $(0.25) per diluted share in the second quarter of 2023, compared to a net loss of $(1.5) million or $(0.04) per diluted share in the second quarter of 2022. Net income in the second quarter of 2023 was primarily impacted by lower DTC segment sales, increased cost of goods sold, higher operating expenses, and increased other expenses.
Second quarter 2023 EBITDA was $(7.3) million, compared to EBITDA of $(0.3) million in the second quarter of 2022. Second quarter 2023 Adjusted EBITDA, excluding stock-based compensation, costs associated with our offering in June, and the impact of a separation agreement and changes in fair market value of the Company's warrants was $(5.5) million in the quarter, compared to $0.2 million in the same quarter a year ago.
The Company ended the second quarter of 2023 with $33.0 million in cash. Dragonfly Energy retains strong financial flexibility with access to a $150 million equity line of credit.
Q3 2023 Outlook
The Company continues to face headwinds in its core markets, which are dominated by consumer discretionary spending. The RV industry, in particular, is undergoing more severe unit declines than previously expected, with deliveries expected to fall to volumes not seen in a decade. As a result of this industry weakness, we were informed in July 2023 that our largest RV customer has instituted a de-contenting strategy that ultimately changed our storage offering from a standard installation to a dealer option. While this customer is not moving to a different solution or competitor, we do expect this change in strategy to have a material limiting effect on our revenue throughout the remainder of 2023. In light of this change, we have removed all previously forecasted revenue from this customer for the remainder of the year.
Net Sales are expected to range between $16.0 – $20.0 million, impacted by overall softer demand from the RV market
Gross Margin is expected to improve modestly on a sequential basis
Operating Expenses are expected to be in a range of $(10.0) – $(13.0) million
Other Income (Expense) is expected be an expense in the range of $(4.0) – $(4.5) million
Net Losses are expected to be between $(10.0) – $(13.0) million for the quarter, or $(0.21) – $(0.27) per share based on 48.0 million shares outstanding
Webcast Information
The Dragonfly Energy management team will host a conference call to discuss its first quarter 2023 financial results this afternoon, Monday, August 21, 2023, at 5:00 pm ET. The call can also be accessed live via telephone by dialing (888) 259-6580 or for international callers (416) 764-8624, and referencing Dragonfly Energy. Please log in to the webcast or dial in to the call at least 10 minutes prior to the start of the event. The live webcast of the conference will also be available at on the Events and Presentations page on the Investor Relations section of Dragonfly's website.
Source: https://rvbusiness.com/dragonfly-energy-reports-second-quarter-financial-results/