'Do Your Part:' Rocky Mountain National Park Asks For Help Cleaning Up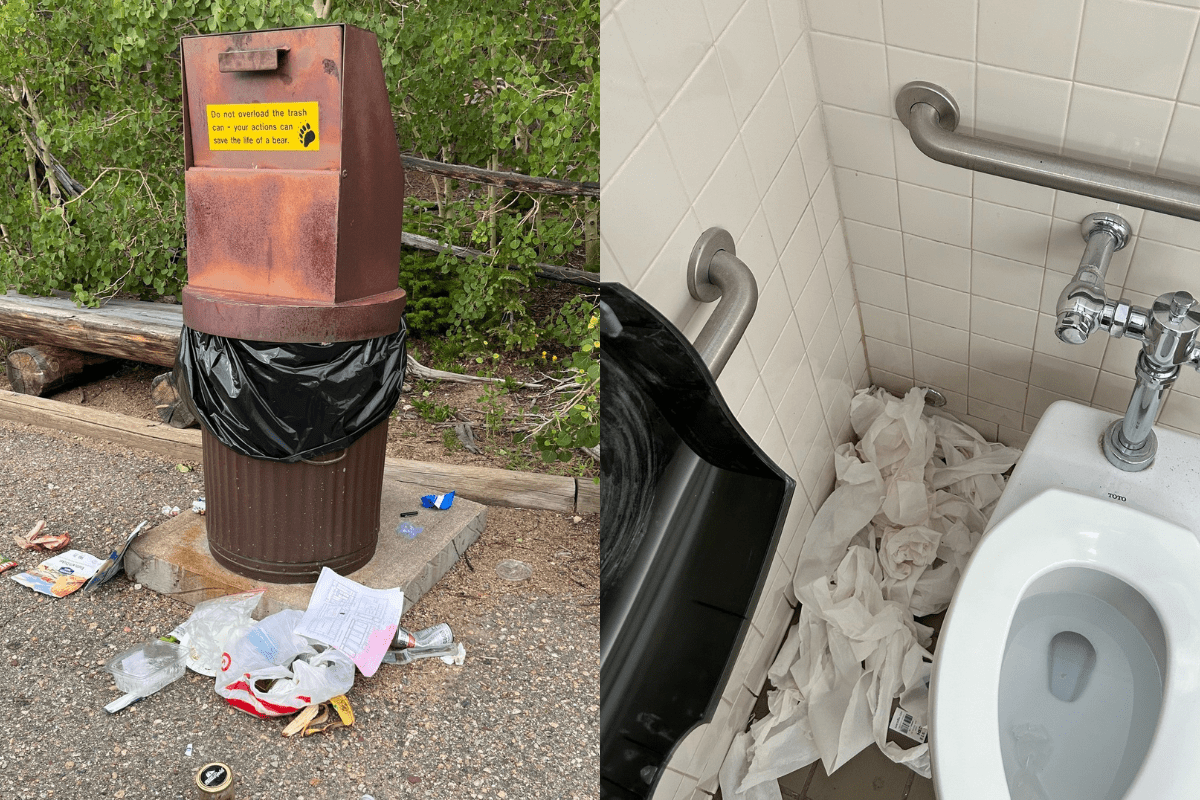 Rocky Mountain National Park is asking visitors to do a better job cleaning up.
The popular national park shared images on Instagram of overflowing trash cans, litter on the ground and filthy bathrooms left by park guests.
While many of the park's requests read as common sense, park custodians wanted to make visitors aware. Some of these considerations include:
Latch trash containers after disposing of trash.
If a trash can is full, take your trash with you.
Don't put garbage in a recycling bin.
Don't pile toilet paper on the floor.
Finally, a reminder that banana peels, orange peels and apple cores are trash and should not be thrown away on a trail. Leave No Trace explains further that leaving behind these food scraps can attract wildlife and change their diet, leading animals to dangerous areas like roadsides and other spots. Simply put, it doesn't belong there if it's not part of the ecosystem.
Other areas have seen large amounts of trash this year from crowds, including Lake Tahoe.
Source: https://outdoors.com/do-your-part-rocky-mountain-national-park-asks-for-help-cleaning-up/