DIY Firewood Rack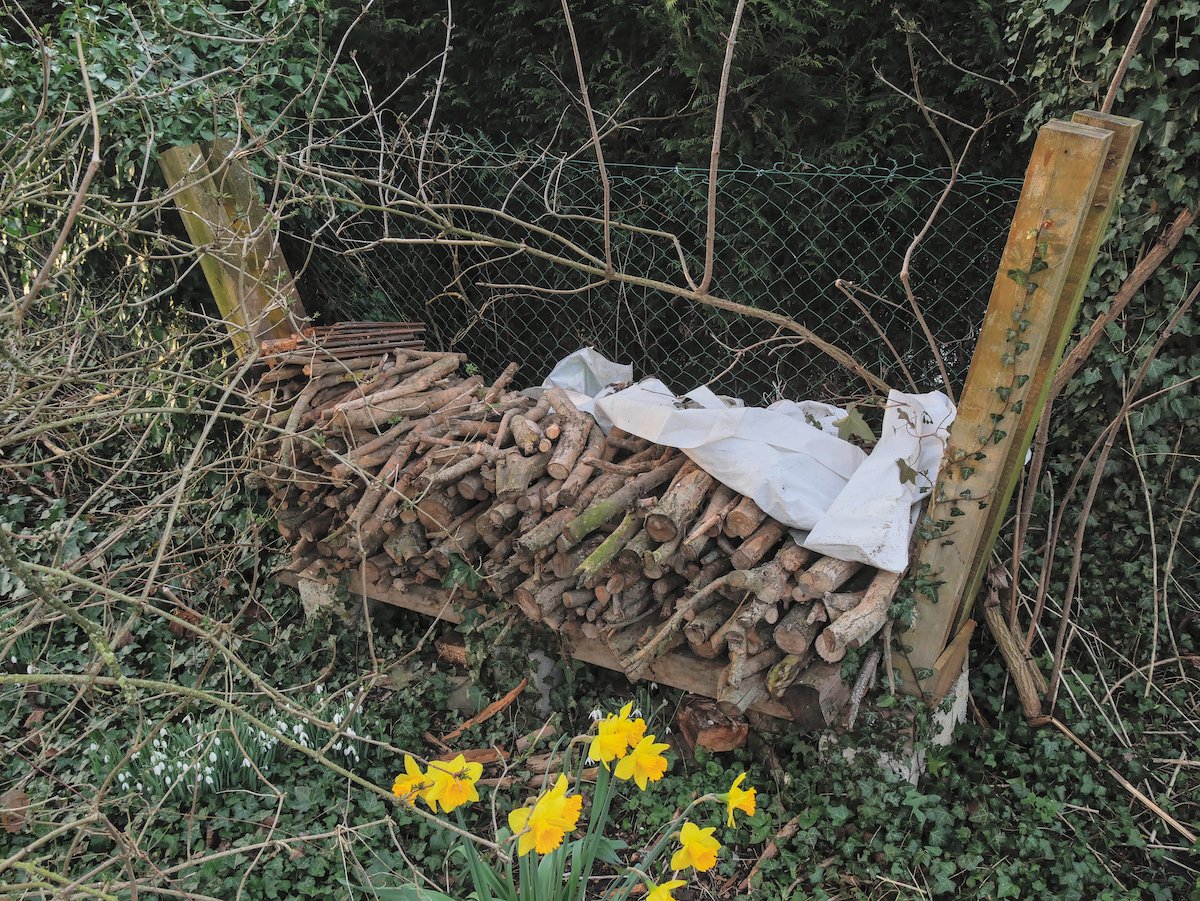 Building a firewood rack might be the easiest DIY project you take on all season. All it takes is a few cinder blocks, some wood, and a few minutes of time, and you're ready to go. Assuming that all your two-by-fours are cut and you have a level plot of land, the project doesn't require any tools. And what you get in return is dry wood largely free of bugs and rodents.
How to Build a Firewood Rack
Taking cues from Firewood for Life, a Michigan-based company dedicated to using as much firewood as possible, you'll need a handful of materials for this project and a few minutes from your day. In fact, it'll take longer to stack the wood than it will to build the firewood rack.
Materials
Two to three cinder blocks

Two 10-foot two-by-fours (cut in half)

Two landscape timbers (optional)

Work gloves (unless you like splinters))
Quick note: in this example, the landscape timbers are 8-feet long. If you don't need that much storage, don't use them
Instructions
Find a flat spot of land. If the area is lumpy or sloped, use a shovel to fill in flat spots or level the area.

Space the cinder blocks the length of the landscape timbers so the holes face up and put the third one in the center flat-side up.

If you forgo the landscape timbers, just use two cinderblocks with the holes facing up.

Insert a 5-foot two-by-fours into both cinder block holes on the inside of the landscape timber. Once they're inserted on both ends, slide the landscape timbers closer to the two-by-four.
[embedded content]
Stacking Wood
With the rack set up, you can begin to stack firewood. Given that you're using pressure and leverage to keep everything in place, it's easy to imagine that things will be unstable, but they won't be. The weight of the firewood will keep everything in place.
What do you think of this DIY firewood rack? Tell us in the comments below.