Discover Fort Griffin Historic Site…

Lead Photo: Longhorn at sunrise at Fort Griffin Texas. Photo courtesy Texas Historical Commission.
Embrace the Texan Spirit by Camping at Fort Griffin State Historic Site!
A Special Feature from our friends at the Texas Historical Commission
As travellers continue to seek out off-the-beaten path destinations, Fort Griffin State Historic Site offers a unique opportunity to delve into the history and culture of Texas. A State Archaeological Landmark listed on the National Register of Historic Places, Fort Griffin served as a defensive fort on the Western frontier from 1867 to 1881.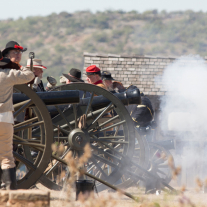 The ruins of the fort provide a glimpse into the past, from the barracks and mess hall to the settler's store and hand-dug well, to the best preserved building on the property, the bakery. While the impressive ruins have become an iconic part of the fort, visitors can also experience what life was like for those who lived and visited there in the 1800s during the site's annual Living History Days each October – in 2023, the event will be held October 13-14. Historians and re-enactors gather to portray life at the fort for an immersive learning opportunity.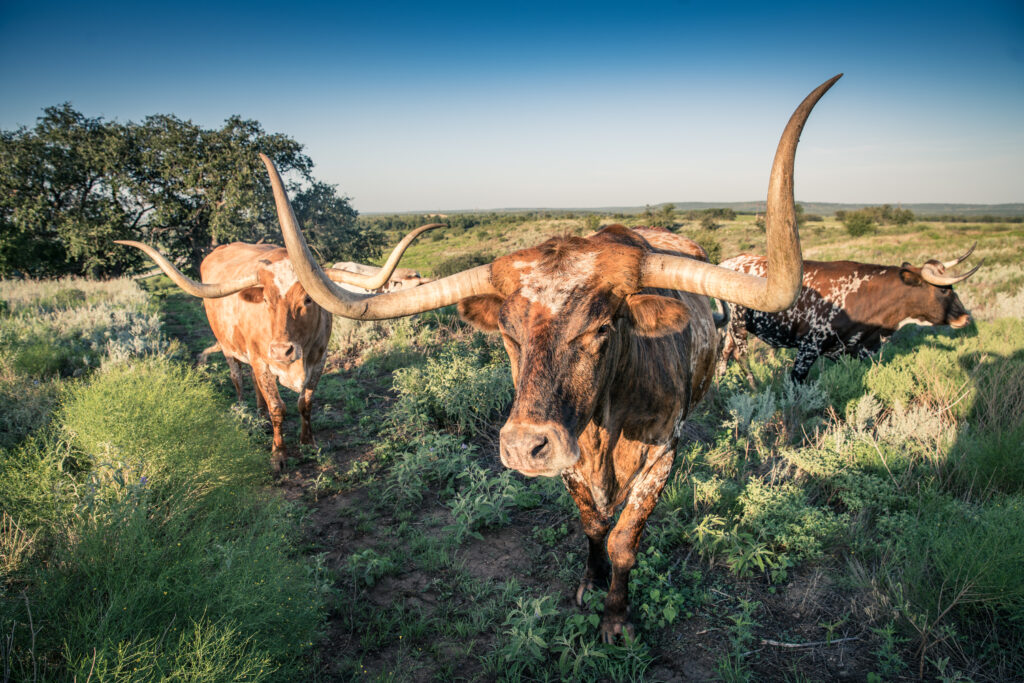 Fort Griffin State Historic Site has also been the permanent home for the State of Texas Longhorn Herd for more than seventy years. As one of the state's most iconic symbols, longhorns play a vital role in Texas' heritage and help tell the story of its inception, perseverance and longevity.
Watch the video:


The longhorn herd is made up of about 250 cattle and is maintained so residents and visitors can witness animals similar to those that were in the state more than a century ago.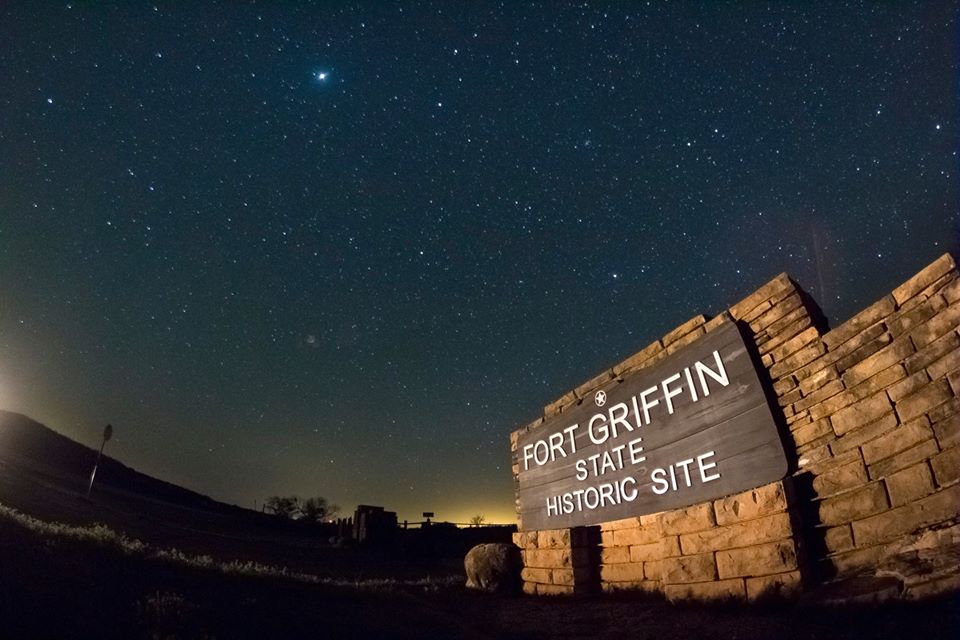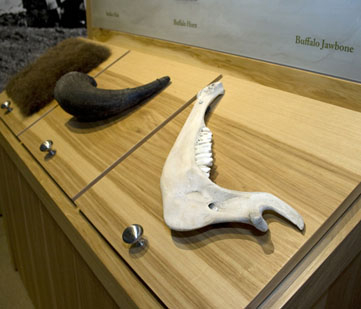 The neighbouring ranches generate very little light pollution at Fort Griffin, allowing astronomers and stargazers to easily spot constellations, planets and galaxies. For those hoping to catch a glimpse of the stunning night sky, Texas stars truly are some of the biggest and brightest in the country. All overnight accommodations include a fire ring, outdoor grill and picnic table on a concrete pad. Seven sites have full RV hookups with sewer and nineteen sites have RV water and electric hookups.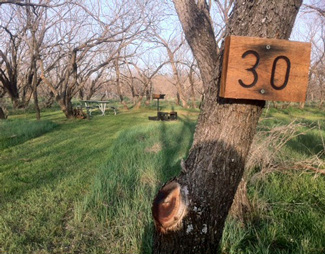 The campgrounds located on the banks of the Clear Fork of the Brazos River offer activities to fill the day before staying overnight to view some of the brightest stars in Texas. Campers can enjoy the natural beauty of the site's massive shade trees, let the kids run around the new playground, utilize the sand volleyball and basketball courts and discover the ample hiking and fishing opportunities on site.
Source: https://www.rvlifemag.com/discover-fort-griffin-state-historic-site/?utm_source=rss&utm_medium=rss&utm_campaign=discover-fort-griffin-state-historic-site