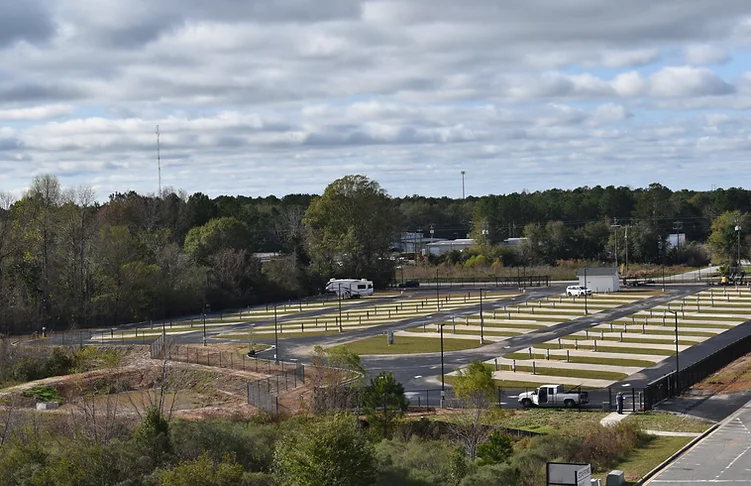 Stafford, a real estate and development firm, has opened Tifton Overnight RV, a fully automated RV park, in Tifton, Ga., according to a recent LinkedIn post.
"With 34 pull-through sites ranging in size from 48 to 100 feet long, Tifton Overnight RV is able to accommodate a wide variety of RVs," states the post. "Guests of the RV park are within half a mile of a Walmart Supercenter and will be able to walk to restaurants including LongHorn Steakhouse, Starbucks, Olive Garden, Waffle House, Wendy's, Burger King, Chick-fil-A, Panera Bread, and more. Additionally, the restaurant located inside of the adjacent Hilton Garden Inn is open for breakfast and dinner."
The park offers travelers full hook-up sites, pull-through sites, a fenced dog park and fast WI-FI.
"The historical growth of the RV industry has led to an increase in demand for interstate-adjacent RV parks along major tourist routes – parks that are not only safe and secure but also fully automated and within walking distance of restaurants and shops," said Kirk Tullos, Stafford's executive director of hospitality. "Tifton Overnight RV meets all of those demands, and we look forward to welcoming our share of the more than 65 million Americans that plan to go RVing this year."
Source: https://rvbusiness.com/development-firm-opens-fully-automated-rv-park-in-ga/