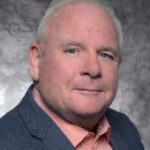 Roadtrek Inc. announced this week the pending resignation of industry veteran and CEO Dane Found. Roadtrek Inc., was established in 2019 when Group Rapido, one of the largest recreational vehicle groups in Europe, acquired and re-established the Roadtrek brand in North America. Found joined the company as the inaugural CEO in October 2019, according to a release.
"Leading Rapido's North American operations has been one of the most rewarding experiences of my more than 30-year career in the RV business," said Found. "We've built a great team at our Cambridge, Ontario, facility, and re-established the iconic Roadtrek brand as an industry leader. With my departure from Roadtrek I look forward to spending more time with my wife children, and grandkids, all of whom live in California."
Found welcomes the opportunity to work with Roadtrek's incoming CEO, Massimilliano Petrazzini, during the transition period and is confident of Roadtrek's continued success.
"Rapido's investment and commitment to its operations in North America has been constant. From my first meeting with Pierre and Nicolas Rousseau (president and CEO of Rapido Group), through the uncertain early days of the pandemic, and more recently in my succession discussions, I have witnessed the integrity in which they conduct business. I have no doubt that Roadtrek will continue to grow its market share, to forge strong relationships with dealers and suppliers, to support Roadtrek's quality-focused workforce, and to deliver innovative products that exceed industry and customer expectations."
Nicolas Rousseau said, "Dane has made an indelible contribution to the company by bringing Roadtrek back to North America and helping to re-establish it as a leading brand for the North American market."
Rousseau went on to say that, "Roadtrek is well-positioned for success and is looking forward to working with Massimilliano and the entire team in Cambridge to continue the growth of the brand."
Source: https://rvbusiness.com/dane-found-to-retire-from-ceo-position-at-roadtrek-inc/