Climbing Kilimanjaro: How to Turn the Dream Into Reality

At 19,340 feet, Mount Kilimanjaro towers over the plains of East Africa. As Africa's highest peak, the world's highest free-standing mountain, and one of the famed "Seven Summits," it's regularly on the wish list of keen hikers and mountaineers visiting the continent, which is why 50,000 climbers head here every year. Climbing Kilimanjaro is classified as an extreme altitude mountain trek, but with good preparation, climbing "Kili" is an achievable goal and a fantastic experience.
I've been guiding on Kili for 13 years now and can tell you, climbing Kilimanjaro definitely isn't a walk in the park. Type "Kilimanjaro" into Google, and you'll see the mountain is frequently referred to as the "easiest of the seven summits" and "every man's Everest," and whilst both of these statements are technically accurate, they don't really give a real representation of what's involved with the climb. It may be true that you don't need ropes, fancy gear, or even previous mountaineering experience to attempt Kilimanjaro, but the mountain still should not be underestimated. Kilimanjaro claims the lives of an average of 12 people a year, primarily from acute altitude sickness (oedema), so it's important to come fully prepared.
The climb presents certain physical challenges. The oxygen level at the summit is only 50% of that at sea level, so altitude sickness is an ever-present threat. The temperature at the base averages 90° Fahrenheit, while at the summit it can plummet to -13°F if there's a strong wind. The summit is ice-capped with five glaciers, carrying snow down the mountain's flanks. Only roughly 70-80% of climbers attempting Kilimanjaro will reach the top, so if you want to be one of these successful climbers, there are a few things you need to know.
Choosing Your Route
There are several routes up Kilimanjaro. These routes vary not only in length, cost, and scenery, but also in difficulty and success rates. Selecting your route is one of the most important decisions you'll have to make. There is no easy route and no single best route up Kili, and the best one for you will depend on several factors, including availability of time and money, previous experience, fitness level, time of year and, of course, personal preference.
Marangu: 5-6 days. The quickest, cheapest, oldest, and busiest route and the only one that offers hut accommodation. The short ascent can have negative repercussions regarding acclimatization, though. Mistakenly thought of as an easy route, summit success rate statistics indicate that below 60% of climbers reach the summit (usually due to altitude problems).
Machame: 6-7 days. The most popular camping route. Scenic, with good acclimatization, but be prepared for crowds, especially on summit night. The seven-day Machame has an average summit success rate of around 85%, whilst the six-day option has a 73% success rate, on average.
Rongai: 6-7 days. With good acclimatization, this is my favorite route. Rongai has an excellent success rate of roughly 85% summit on the seven-day itinerary, whilst the six-day route has a 70% success rate, and it's away from the crowds, with great scenery.
Shira: 6-8 days. This route takes you to some serious altitude (11,400 feet) from day one, which can hurt if you live at sea level and haven't had time to acclimatize. This route merges with the Machame route, and so everything said above about that route also applies here.
Lemosho: 6-8 days. Probably the most beautiful route, but also the most expensive. Like the Shira route, this one also merges with the Machame route (see above). This is a longer route, allowing for good acclimatization, so the success rate is good, with the eight-day option around 90%, the seven-day around 85%, and the less popular six-day option at roughly 75%. A good route for those for whom cost is not the main consideration.
Umbwe: 6 days. The most challenging route, with the shortest, steepest, and most direct route to the top. Whilst not technical, it is tough and, in parts, very exposed. This route also joins the Machame Route. The most difficult and demanding of the usual climbing routes, don't even think about Umbwe unless you have previous mountain climbing experience.
Northern Circuit: 8-10 days. The longest and newest route on Kilimanjaro, known for its remote and picturesque approach via the Lemosho route, the Northern Circuit features quiet trails and great views of Kilimanjaro's northern slopes. With the longer climb comes better acclimatization and a success rate of over 95%. If you have the time and want to get off the standard busier routes, this is probably the best option for you. There's the option to extend this route by two days to incorporate a night camping at the crater (18,996 feet), the highest possible place to pitch a tent on Kilimanjaro.
Once you've chosen your route up Kilimanjaro, there are several other things you'll need to think about with your preparations, including the following.

The Best Time to Go
In general, the best time to climb is during the warmer and drier months of the year, December-March and June-October. These are also the busiest months.
Altitude
The main difficulty for aspiring climbers is the mountain's great height, rising abruptly from the plains. Normally in high mountain ranges, climbers acclimatize by crossing a series of ridges and gaining height gradually. This is not possible on a free-standing peak like Kilimanjaro. Acclimatization takes time, and the most important rule is to gain altitude slowly. It is also recommended that you take the medication Acetazolamide/Diamox to help you acclimatize (not suitable for people allergic to sulphur drugs).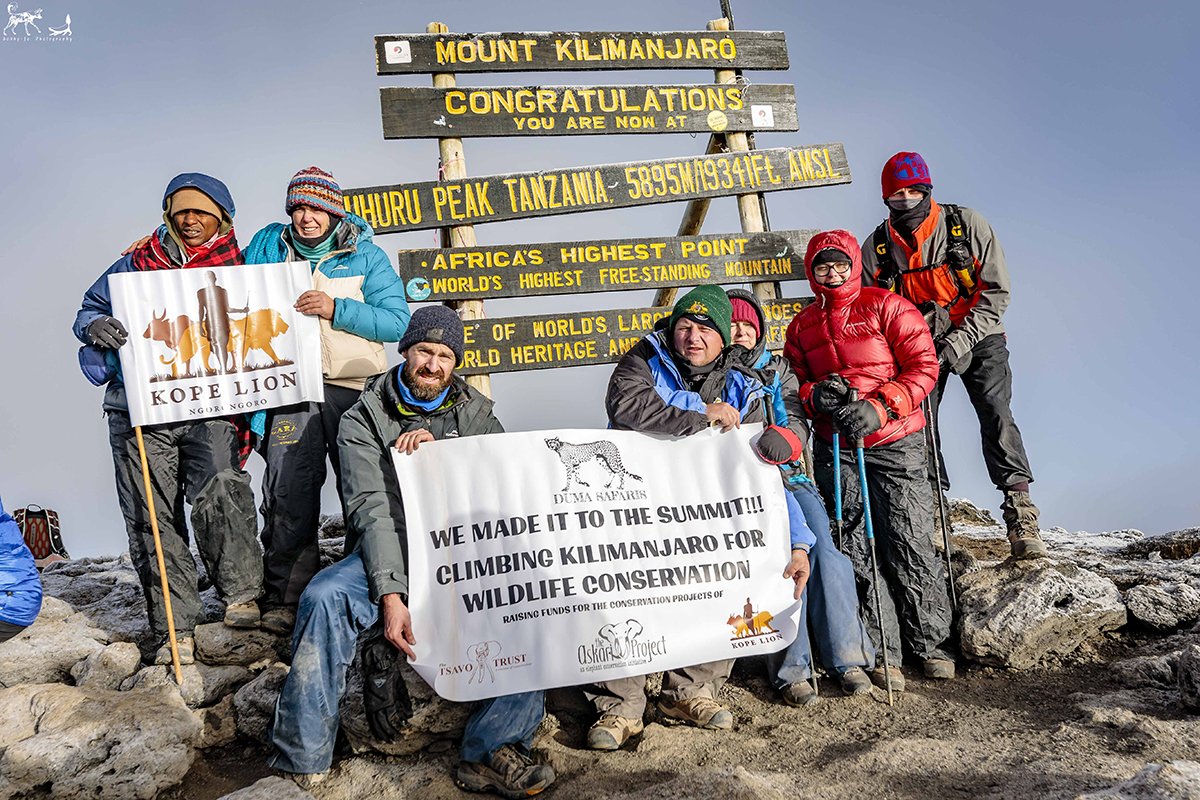 Training
Most days, you'll only be walking for 3-5 hours, but on the longest day, the day you head to the summit, you can expect to have a 12-15-hour day. As you'll only be on the mountain for a relatively short time, you need to be in good shape right from the start. Training for at least two months before your climb is essential. People with poor fitness levels will find the trek extremely tough, even impossible.
What to Carry
Keep it light. You'll be expected to carry a day pack containing all the things you'll need throughout the day (camera, water bottle, snacks, waterproofs, toilet paper, and a fleece). The rest of your trekking gear should be packed in a large, tough duffle bag, which will be carried by your porters. The packed weight of your duffle should be no more than 33 pounds. You should be provided with a suggested packing list by your trekking company.
A good pair of boots is essential. Few things will make you more miserable during the trek than blisters. If buying new boots, buy them as soon as possible and wear them frequently before the trek.
Sleeping Bag
Don't compromise on your sleeping bag; 5°F is recommended, and carrying one that is too lightweight will give you many sleepless nights.
Crew
As with all high-altitude treks and climbs, the most important people on the mountain are your guides and porters—you're not getting to the summit without them. When choosing a company to book with, make sure it's a member of the Kilimanjaro Porters Assistance Project (KPAP), an organization that supports the porters by promoting socially responsible practices, making sure they receive a minimum wage, have access to climbing gear and clothing, are treated fairly and ethically by their employers, and get the opportunity to attend training and education courses.
Get There Before the Ice Caps Are Gone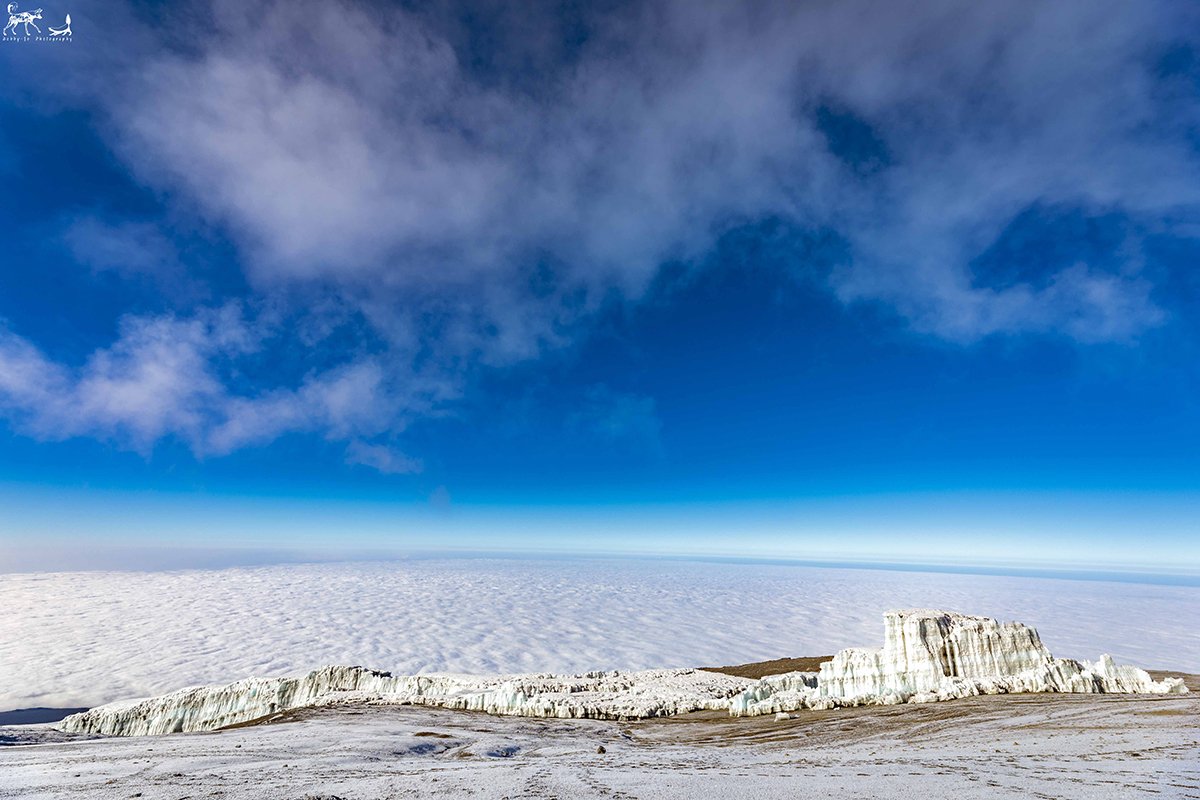 Kilimanjaro is one of the great wonders of the natural world—a snow and ice-capped mountain straddling the equator and surrounded by dry savannah plains. Some climbers come here to challenge themselves and to prove they have what it takes to rise to the physical and mental challenge. Others come to mark a special occasion—for new beginnings, new ambitions, new visions, or new phases in their lives. For some, the experience will bring them together with people in a bond that will last a lifetime.
Whatever your reason for climbing Kilimanjaro and looking down over Africa from its summit, the experience will make you see both the world and your life in a different way. Kilimanjaro is one of the last great challenges left on the planet that can be accomplished without specialist equipment or knowledge, and when you reach the top, you will know what it is to have the world at your feet.
This is a fragile environment, and Kilimanjaro has lost 85% of its snow since 1912. In fact, 26% of what was present in 2000 is now gone. Many experts say there are only 10-20 years left before the ice caps melt completely. My recommendation would be to get there soon before it disappears.
Source: https://outdoors.com/how-to-guide-climbing-kilimanjaro/