Chicago Nude Beach? Not So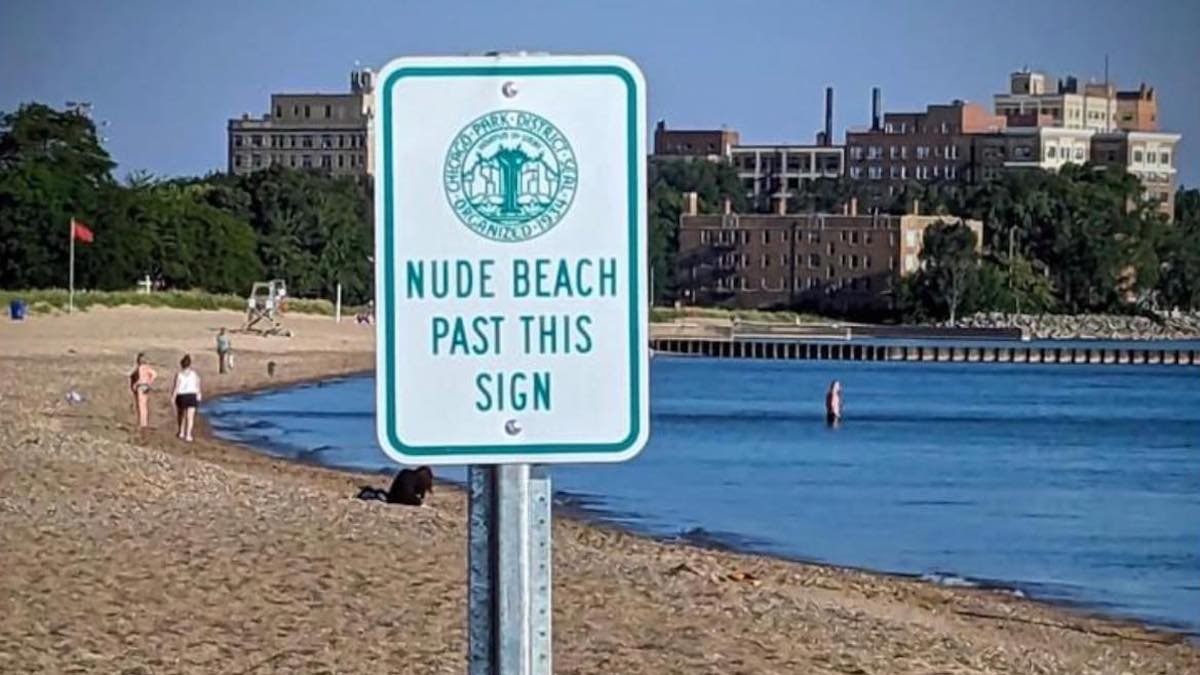 A Chicago alderman reminded the public over Labor Day weekend that Loyola Beach on the city's north side requires clothing. That's because a reported "prankster" posted a sign that falsely labels the area a "nude beach past this sign" along with a city park district seal.
"Please note that this is not an official Chicago Park District sign," wrote Ald. Maria Hadden on Facebook. "We've reported to Parks so they can remove it. As a reminder, at least some clothing is required at all of our beaches."
Although the park district did remove the sign, Hadden added that — perhaps coincidentally — there was once an effort to allow nude beachgoers at that location.
According to a news clipping that Hadden shared, the Chicago Tribune reported in 1932 that Ald. George Williston tried to designate an enclosed space at the Rogers Park beach for nude sunbathing.