CDN Solar Offers DIY Solar Kits for Off-Grid RV Camping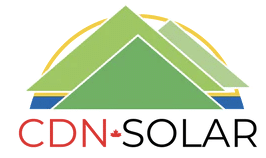 KELOWNA, Canada – CDN Solar, a leading provider of online DIY solar solutions, has announced in a press release a new line of solar products specifically designed for Off-Grid RV camping.
The company's solar solutions are perfect for those who seek sustainable and eco-friendly power while enjoying their RV camping experience, the release stated.
The new product line includes solar panels, inverters, batteries and charge controllers that are easy to install and use. With these top-quality products, RV campers can now enjoy the freedom of camping without the need for a noisy and polluting generator when going off grid.
"We are thrilled to offer our customers a wide range of solar solutions that cater specifically to their RV camping needs," said senior executive at CDN Solar. "Our products are designed to provide reliable and sustainable power to RV campers, giving them an opportunity to enjoy nature without harming the environment."
CDN Solar has partnered with Victron Energy, a leading manufacturer of power solutions, to offer its customers the best products in the market.
CDN Solar's solar products for Off Grid RV camping are available as kits or customizable and suitable for all types of RVs. The company's team experts is available to help customers choose the best products for their specific needs.
CDN Solar is a Kelowna-based solar product provider for DIY installations that ships a wide range of solar products for residential, commercial, and industrial applications across Canada. The company is committed to providing sustainable and DIY cost-effective solar energy systems that help reduce carbon emissions and promote a cleaner environment. For information, visit: cdnsolar.ca/collections/rv-solar-kits
Source: https://rvbusiness.com/cdn-solar-offers-diy-solar-kits-for-off-grid-rv-camping/