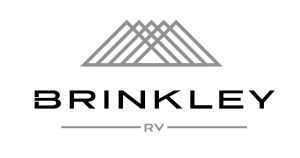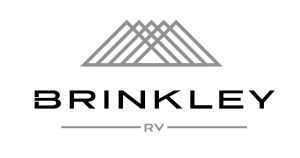 Brinkley RV and SuperSprings International (SSI) have announced an exclusive partnership with the addition of suspension upgrade Trailer SumoSprings as standard equipment on the newly released Model G toy hauler, according to a release.
Brinkley RV officials have committed themselves to relentlessly pursuing the ultimate customer experience and partners with manufacturers who do the same. When the opportunity arose to team up with SSI, who's brand promise is to make the "Journey Better," both Nate Goldenberg of Brinkley RV and SSI's Adam Weisner were excited to put that customer-first approach on full display.
SSI products are standard equipment across the motorized RV segment, covering most large brands including Winnebago, Thor, Coachmen, and others on Class A, B, and C. With today's announcement Brinkley RV becomes the first and exclusive OEM partner for towables.

Commenting on the announcement, Goldenberg, Brinkley's co-owner and operating partner, shared "This is the type of partnership that makes sense for us. When I first spoke with Adam years ago, I knew we shared a passion for the customer experience and creating things that stood out from the crowd. When we launched Brinkley, I knew I wanted SuperSprings International and the Trailer SumoSprings product to be part of the story. This is an unmatched suspension solution for trailers and we're really proud to be the first to bring this type of journey to the OEM level."
"We're bringing back customer experience and product design to an industry that has unfortunately shifted in focus over the past few years", noted Brinkley Director of Marketing Jeremiah Borkowski. "Brinkley is on a mission to build an exceptional experience and unmatched attention to detail. Every Brinkley RV is designed by an industry-leading expert who passionately focuses on making the experience truly memorable. That's why we've pledged to live the lifestyle right alongside our customers and tweak the product based off our own camping experiences."
SuperSprings International has had tremendous success with Trailer SumoSprings over the last several years – a product that has been designed and tested to transform the towing experience. SSI put the product through rigorous third-party testing at the Navistar Proving grounds, and the data that came back confirmed what SSI's customers had been experiencing. On average, Trailer SumoSprings reduces g-force vibration in a trailer by more than 68%. That reduction in vibration is a huge benefit in extending the life of the components in the trailer, reducing wear while driving, and provides protection for things like glass shower doors, cabinets, and other items that bounce around while driving to the campsite. In addition, the testing included a 60mph pass-by with a semi-truck to simulate the "suction" feeling you get on highways. It's in these scenarios where the testing showed a 133% reduction in vertical axle displacement on average with some sections reduced by over 400%. This revealed a dramatic reduction in body roll and sway with Trailer SumoSprings installed.
"Today's announcement is a big deal. In many ways," Weisner said. "Trailer SumoSprings have been a personal project for me as it was the first product I experienced when I joined back in 2018. The first time I towed my trailer with my family, we were stunned at the difference. I knew then this product would become something really special. Nate and I have been talking for several years, so when he called me last summer and told me about how Brinkley RV was innovating the experience, I was in. In a market where towables sometimes can be built as cheaply as possible, it's refreshing to see a brand truly investing in a customer experience focused, high quality, data-proven product. Many brands invest in the bells and whistles and ignore the fundamentals. Suspension on trailers hasn't changed much because they're sold parked. Anyone who has towed a trailer knows how much damage comes from the rolling earthquake. Brinkley RV is investing not only in designing a beautiful, innovative, and functional towable but building it on a solid foundation with the addition of Trailer SumoSprings."
Trailer SumoSprings will be added as standard equipment to every Model G fifth-wheel unit leaving the Brinkley RV plant in Indiana. The first units are expected to be available for purchase in Q2 2023. For more information and a look at the Brinkley RV experience, visit them online.
About SuperSprings International
Incorporated in 1996, SuperSprings International (SSI) suspension solutions, used domestically and internationally, are manufactured at facilities throughout the U.S. and assembled at its headquarters in Carpinteria, California. SSI products are used as standard equipment in multiple industries including RV and commercial segments, and have applications for recreational vehicles including trucks, trailers, class A, B, & C motorhomes, Jeeps, and SUVs. SSI's products include patented self-adjusting steel auxiliary springs, micro-cellular polyurethane springs, coil insert springs, replacement steel coil springs, overload stops, and installation tools. SuperSprings International has locations in California and Idaho. Additional information about SSI, its products, and press releases can be found at http://superspringsinternational.com.
Source: https://rvbusiness.com/brinkley-rvs-g-to-add-sumosprings-in-exclusive-partnership/