Bowlus, Lazydays Announce Exclusive National Partnership – RVBusiness – Breaking RV Industry News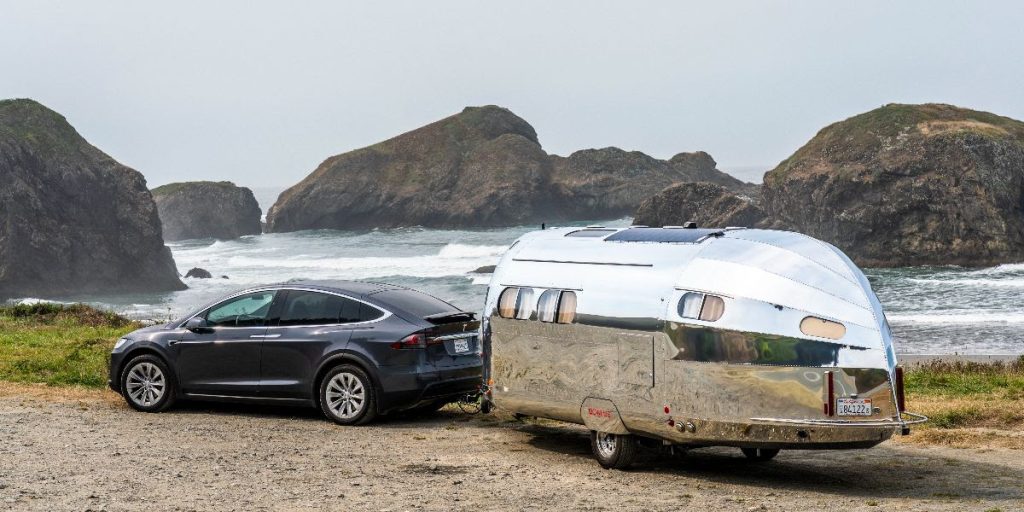 OXNARD, Calif. – Bowlus, a world leader in performance luxury recreation vehicles, announces its exclusive national partnership with Lazydays (NasdaqCM: LAZY).
Bowlus also announced the opening of five new dealerships: Bowlus of Denver at Lazydays (Colo.), Bowlus of Houston at Lazydays (Texas), Bowlus of Knoxville at Lazydays (Tenn.), Bowlus of Tampa at Lazydays (Fla.) and Bowlus of Vancouver at Lazydays (Wash.), according to a release.
By adding Bowlus to its product mix, Lazydays solidifies its position as the most comprehensive luxury dealership in the RV industry, the release continued. By expanding its presence to five additional locations, Bowlus creates an unparalleled white-glove sales and service experience for its luxury product.
All five Bowlus locations, created as an exclusive and dedicated sales and service experience at each Lazydays campus, will offer the full range of Bowlus RVs – including the Terra Firma and Volterra. The dealerships will also offer the Heritage in late 2024.
The partnership is the first of its kind in the industry. Lazydays will be the exclusive dealer of Bowlus RVs nationwide, with further expansion plans scheduled for 2024. Bowlus and Lazydays are also pleased to announce an exclusive service relationship at all Lazydays locations nationwide.
"By combining our success with Bowlus in California and Nevada with Lazydays' white-glove philosophy, we will introduce the Bowlus brand to Denver, Houston, Knoxville, Tampa and Vancouver in a way never seen before," said Bowlus Founder and CEO Geneva Long. "Bowlus offers the finest hand-built craftsmanship in the world, and this expansion gives customers the opportunity to experience in person the ultimate in luxury, technology and performance nationwide. Lazydays has demonstrated that they are the leading RV dealer organization with a clear vision and an authentic commitment to the customer experience. We are thrilled to select Lazydays as our partner of choice."
For over 50 years, Lazydays has been the premier destination for those seeking to purchase and service luxury recreational vehicles.
"Bowlus pioneered the luxury travel trailer segment, and we are proud to be its partner for nationwide dealership expansion. This exclusive relationship allows both Lazydays and Bowlus to invest significantly in the partnership, focusing on delivering exceptional luxury RVs and prioritizing the product and customer experience," said Lazydays CEO John North. "We are excited to collaborate with this innovative brand as Lazydays continues to grow and drive exceptional customer experiences in the RV market."
For more information about the Bowlus luxury RV, visit Bowlus.com or contact pr@bowlus.com.
About Bowlus
Bowlus has the most iconic story in the RV industry as the original riveted aluminum travel trailer. The story spans nine decades and captures the nation's imagination for land travel. It would have resided in the hands of a few collectors if not for the vision – over a decade ago – of Geneva Long (CEO) and her co-founders. Today's Bowlus leads the RV industry with the highest quality in the industry and an impressive list of innovations, including the first all-electric RVs. Bowlus focuses on building the very best RV for adventuring pleasure. For more information, visit:​ https://bowlus.com/
About Lazydays
As an iconic brand in the RV industry, Lazydays, The RV Authority, consistently provides the best RV sales, service and ownership experience, which is why RVers and their families become Customers for Life. Lazydays continues to add locations at a rapid pace as it executes its geographic expansion strategy that includes both acquisitions and greenfields. Since 1976, Lazydays RV has built a reputation for providing an outstanding customer experience with exceptional service excellence and unparalleled product expertise, along with being a preferred place to rest and recharge with other RVers. By offering the top selection of RV brands from the nation's leading manufacturers, state-of-the-art service facilities, and thousands of accessories and hard-to-find parts, Lazydays RV provides everything RVers need and want. For more information, visit: https://www.lazydays.com/
Source: https://rvbusiness.com/bowlus-lazydays-announce-exclusive-national-partnership/