Best Things to Do at Joshua Tree National Park in Winter
Thinking about visiting Joshua Tree National Park in December? You might wonder if Joshua Tree is worth all that effort during the coldest part of the year. Joshua Tree is a great national park to visit in winter, in fact, it's one of the best! A lot of national parks, like Glacier National Park, might get tons of snow, but that is not the case with this U.S. national park. Joshua Tree has tons of sun and lots to do in the colder months. Just a few hours from Los Angeles, it's also easy to get to and has great winter weather, a key to enjoying any trip. Here are some of the best things to do in winter in Joshua Tree National Park.
Joshua Tree Weather in Winter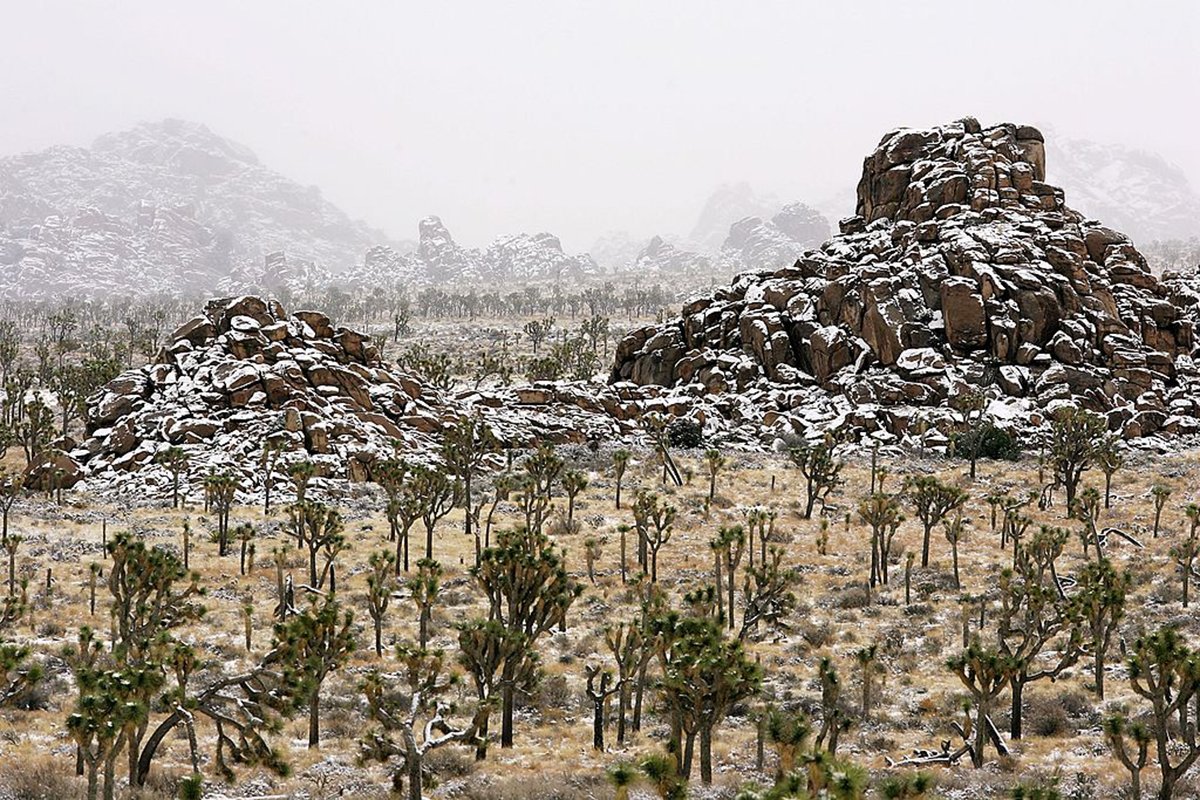 It's actually better to go to Joshua Tree in winter because it is insanely hot in the summer. It can even be hot in the middle of the day during the winter. Joshua Tree is located in a desert which means that it has extreme temperature differences throughout the day. It can be really cold at night and then very hot during the day. With summer average summer temperatures as high as 99 degrees fahrenheit, summer in Joshua Tree is reserved for brave, heat-loving souls. In winter, temperatures can drift below zero at night but can be as high as 60 degrees fahrenheit during the day. Be forewarned though; it's still a desert and can get quite windy. Be prepared with a thick jacket and windbreaker just in case the wind picks up during your visit.
Best Places to Visit in Winter at Joshua Tree National Park
Almost all the popular activities in Joshua Tree are accessible during the winter. It does get snow but not very often, so most activities are still easy to do. Below, we shared some of the most popular places to see in Joshua Tree.
Wall Street Mill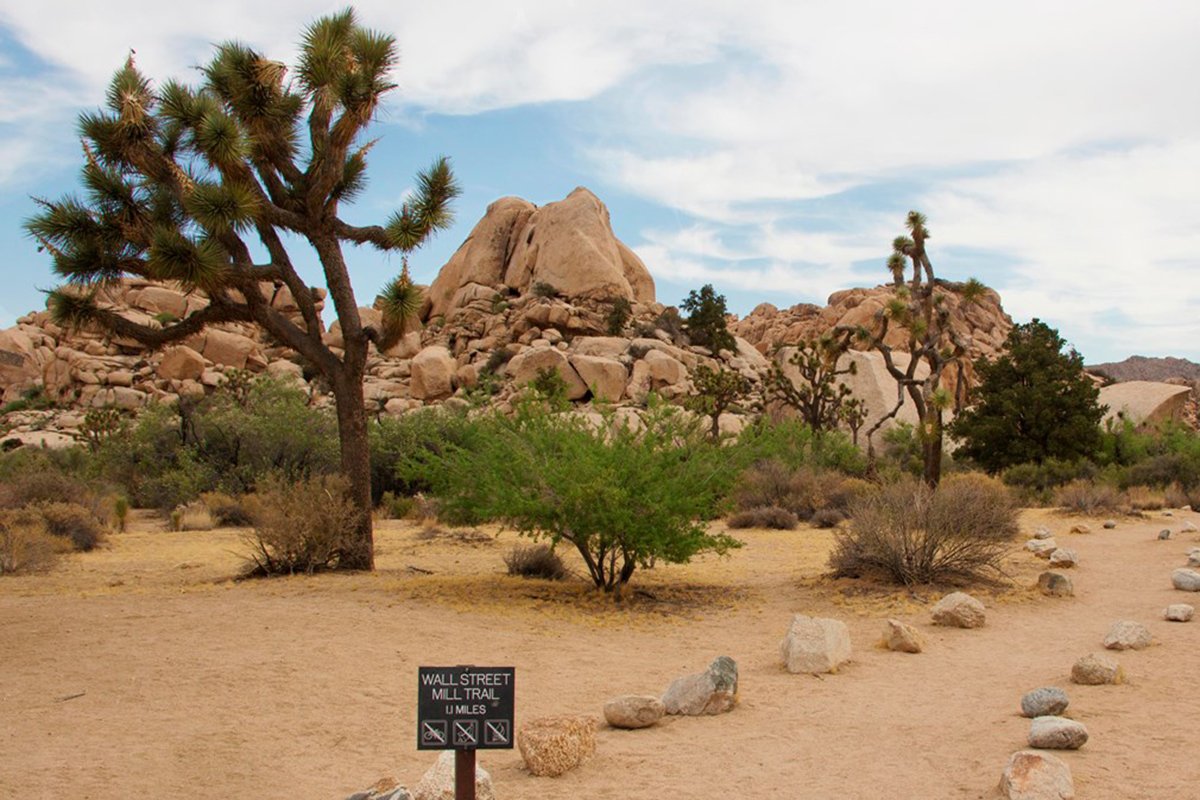 These neat ruins are from an old gold mine. Hike the Wall Street Mill Trail and you'll see remnants of this once-successful gold mine. The trail takes about two hours.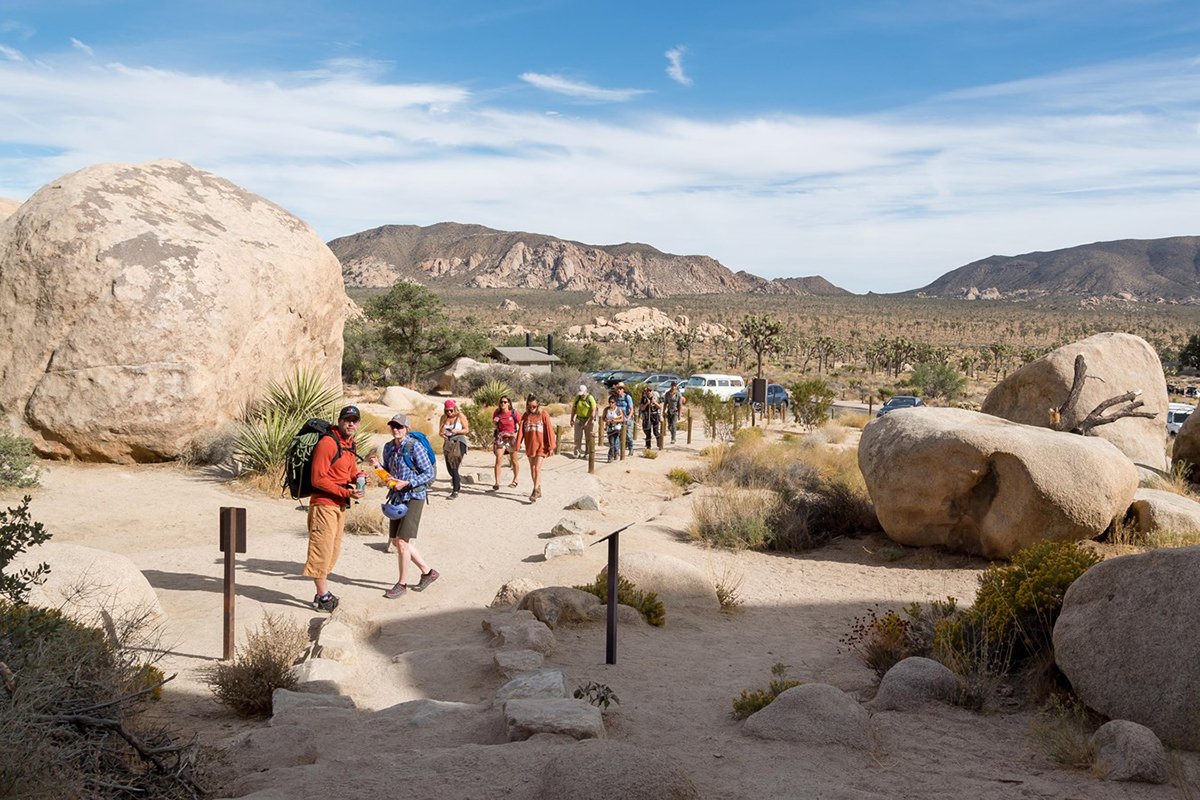 Hidden Valley is a ton of fun. It's a place where you can camp and wake up to the iconic massive Joshua Tree boulders. This is also a great spot to go rock climbing. The boulders are right next to the Hidden Valley Nature Trailhead, so there is barely any approach required for these climbs. Take the scenic hike through these unique rocks for a one-mile tour through a wonderland. It's also a great picnic and hangout spot. Lots of climbers and hikers enjoy scrambling up the big boulders to see great views of the park.
Keys View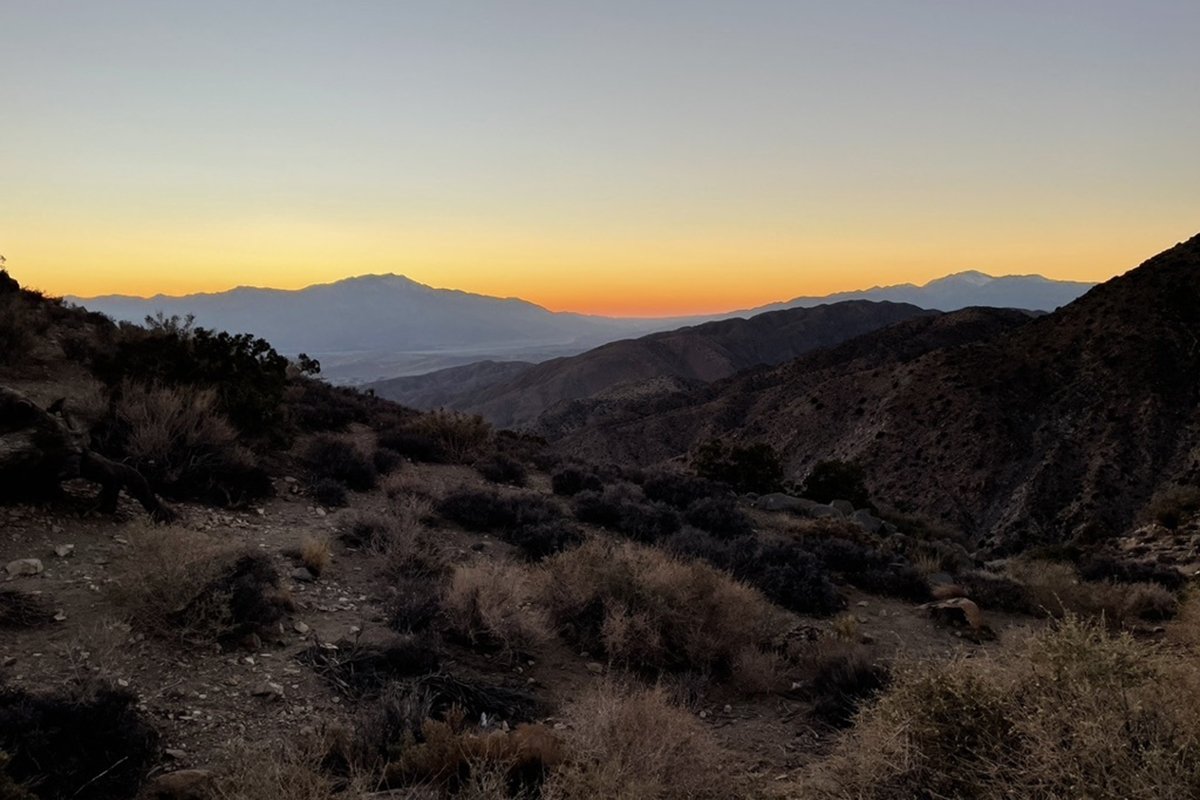 Driving to Keys View is a great activity to do in Joshua Tree in winter, especially on a cold, windy day. At just over 5000 feet in elevation, from this viewpoint, you can see the great western desert stretching for miles. Coming here at night offers a great opportunity to check out the clear skies and stars.
Skull Rock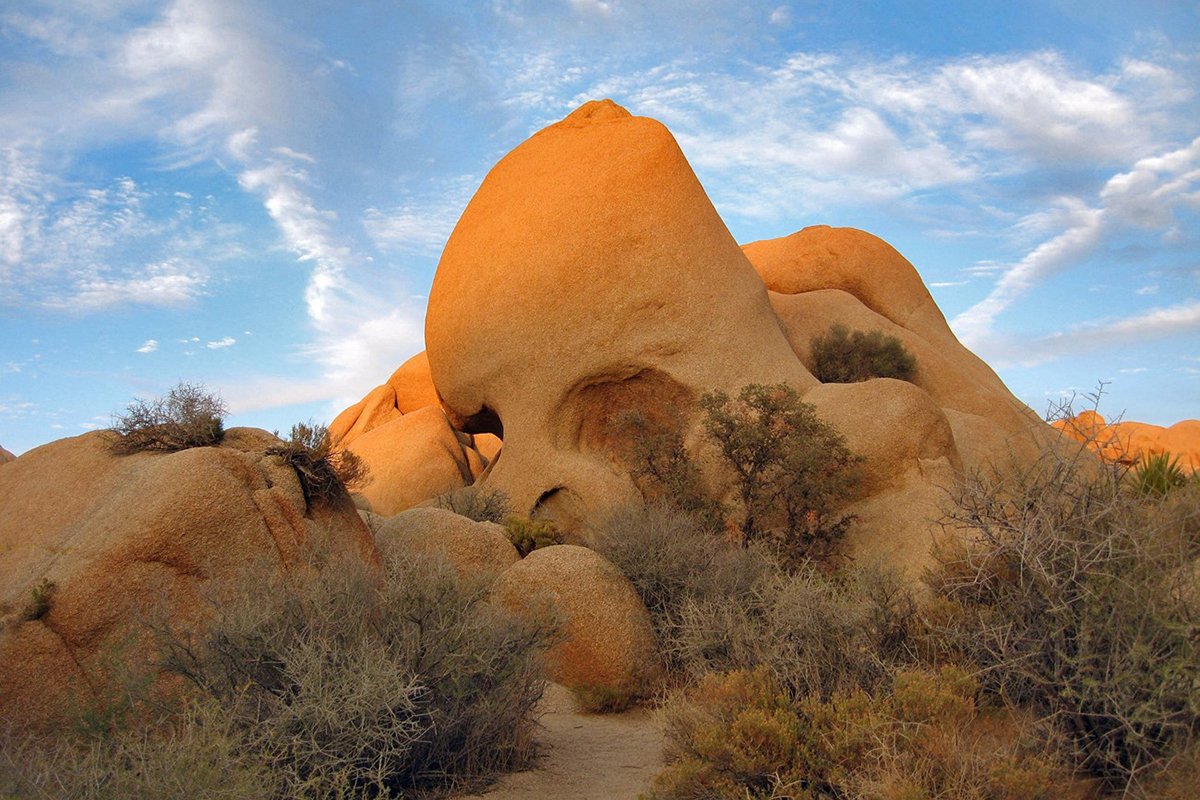 One of the best things to do in Joshua Tree is to explore the unique rock formations, and Skull Rock is arguably the best one. People love this scary skull-shaped feature that was carved by raindrops accumulating and causing small depressions in the rock. Over time, the rainwater weathered the rock down to look like two eye sockets. It's a wild thing to see. It's right off the road and very easy to access. There's a nice 1.7-mile hike right next to it if you have been driving a while and want to stretch your legs. The trail begins near Jumbo Rocks Campground.
Best Activities to Do in Winter
Joshua Tree Winter Hiking
Because Joshua Tree is so hot in the summer, it can be nicer and safer to hike some of the more challenging routes in the park during the winter.
Panorama Loop is probably the best winter hike. It's a fairly challenging hike that covers 6.6 miles, gains about 1,000 feet of elevation, and can take up to 5 hours. This hike is fantastic and starts in a sandy wash, heads to an overlook, and then leads to an incredible panorama of the park making it great for photos.
Other great winter hikes include Boy Scout Trail and Fortynine Palms Oasis Hike.
Winter Stargazing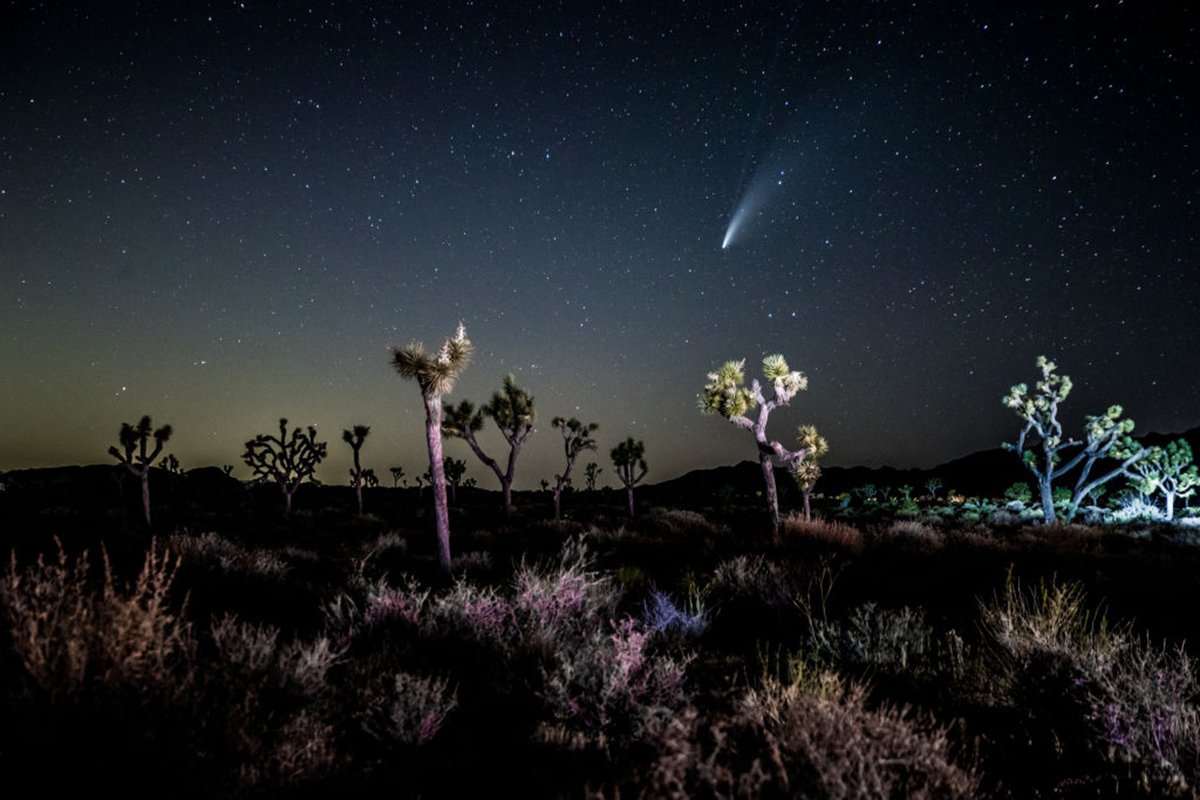 Sunset comes sooner in the winter and so do the stars, so it can be the best time of the year to gaze at the sky. When the night air has just become its coldest, the night sky will be its brightest and clearest. With so much more dark in winter, you have a better chance of remembering to look up! Aim to gaze on nights when the moon is hidden or less bright. In the winter, you can see Orion the hunter, Sirius, the twins of Gemini, and the bull, Taurus. Bring comfy chairs, warm jackets, snacks, and cozy up for a great night of stargazing.
Rock Climbing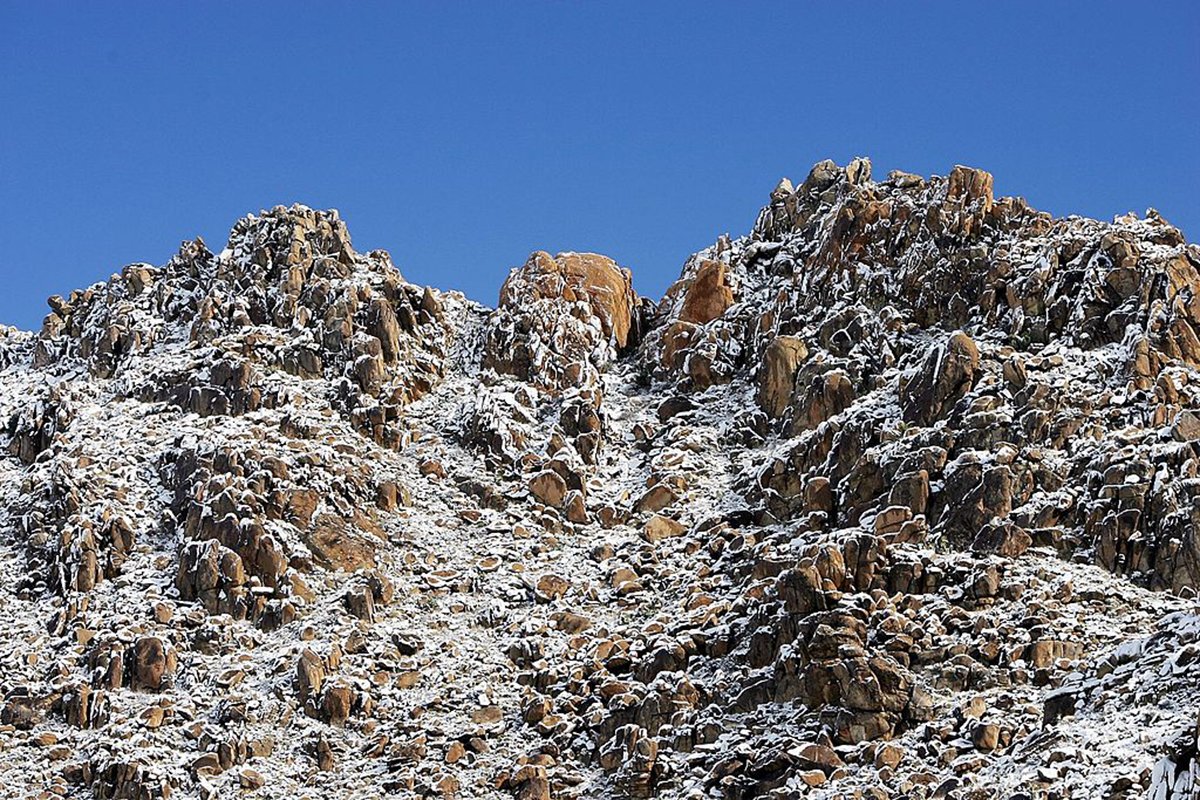 Rock climbers flock from all over the world to experience Joshua Tree's iconic granite formations, renowned for their unique cracks and bold vertical faces. Winter is the season for rock climbing because the rock is too hot to climb during the summer. With over 8,000 established climbing routes, Joshua Tree offers a diverse and challenging playground for climbers. With the large variety of climbing routes, there's something for everyone. If you are looking to boulder, check out Hidden Valley, or if rope climbing is more your style, explore areas like Intersection Rock, Ryan Mountain, Echo Rock, and Hall of Horrors.
Watching the Sunset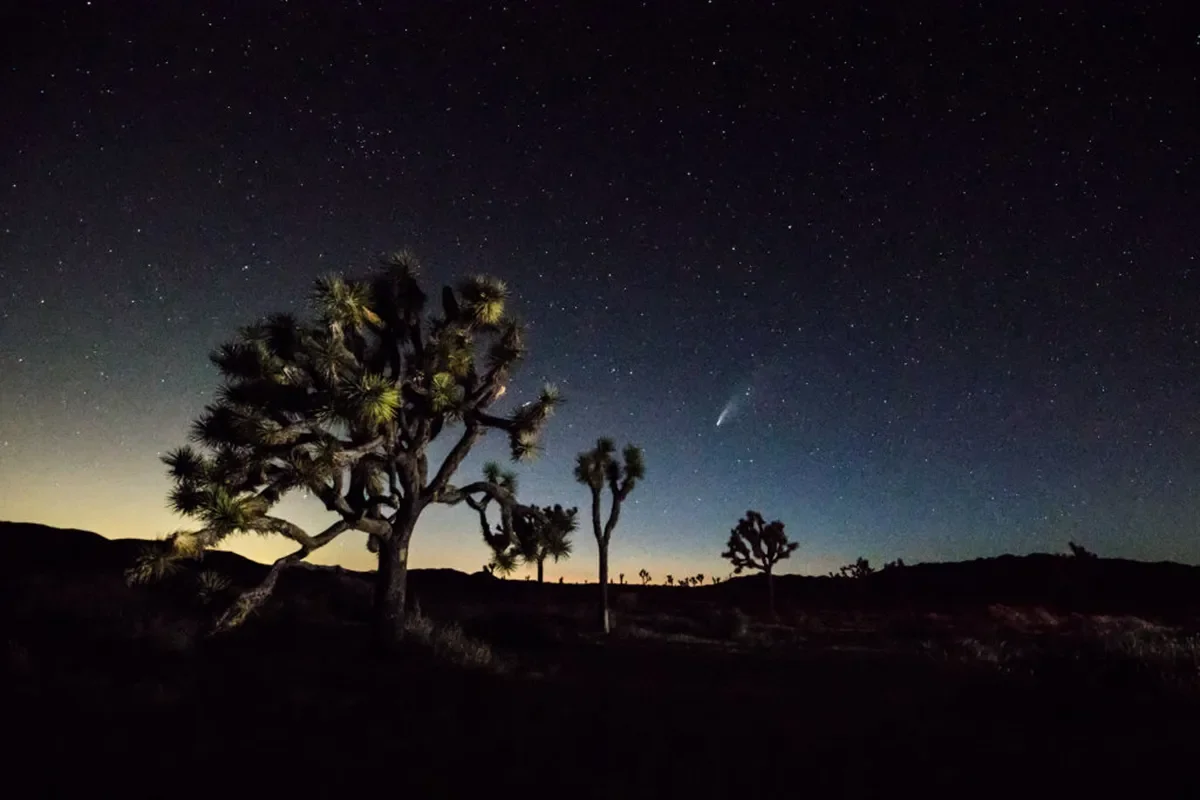 One of the best winter activities in Joshua Tree is watching the sunset. As the sun dips below the iconic Joshua Tree horizon, the vast desert landscape transforms into a canvas of vibrant hues. Sunsets here are incredible as the silhouettes of the unique Joshua trees and rock formations combined with rich colors make each dusk a moment of pure magic. Some of the best places to watch the sunset are Keys View, Ryan Mountain, and Cap Rock.
Have a Photoshoot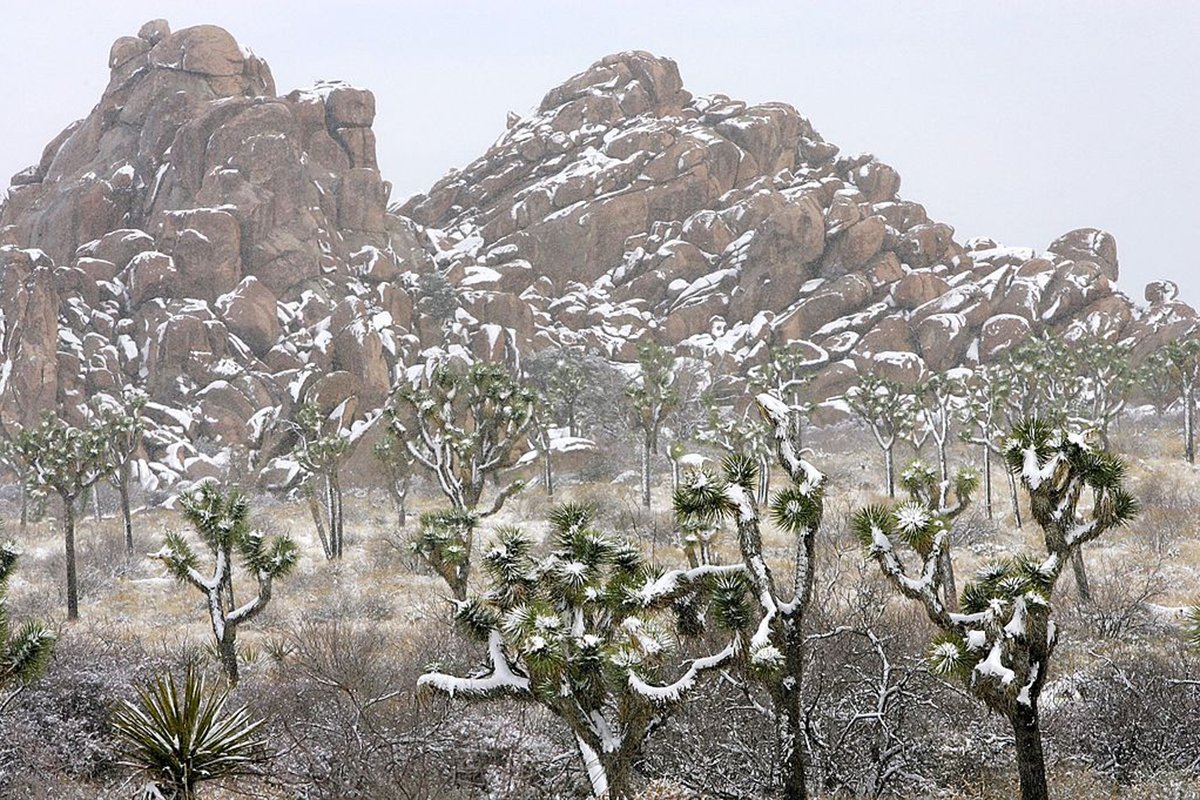 Create some incredible winter memories with the enchanting backdrop of Joshua Trees, especially at sunrise and sunset. Pose perfectly as you bathe in the soft, golden light of the desert sun, making every shot a moment of artistic brilliance! It's a great way to get some new profile pics and endless memories.
Source: https://outdoors.com/best-things-to-do-in-joshua-tree-winter/