American Coach's 'Unleash the Luxury' Event Nears End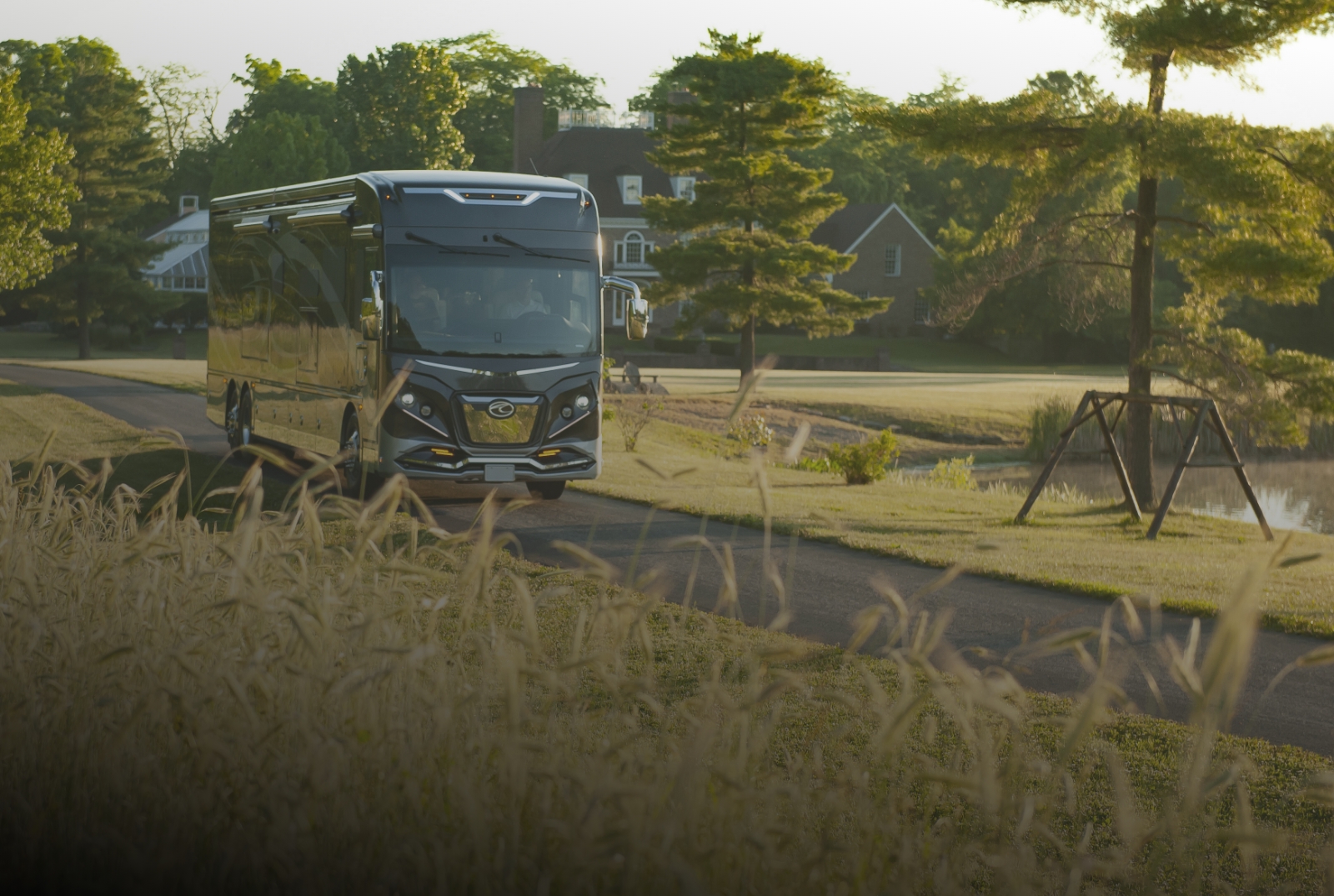 DECATUR, Ind. – American Coach, a luxury motorcoach brand that's part of REV Recreation Group, Inc., is reminding RVers they have one week remaining to Unleash the Luxury through its unique savings event, which ends on April 30.
Launched on January 1, the luxury brand's Unleash the Luxury program offers American Coach customers a sizable rebate to be used towards the purchase of a new 2022 or 2023 American Tradition®, American Dream® or American Eagle® motorcoach from dealer inventory or manufacturer backlog at the time of sale.
In addition, the Unleash the Luxury Military Savings Bonus means active members of the military and retired military veterans can save through an additional rebate, as can all active-duty paid or volunteer first responders through the program's First Responder Savings Bonus.
"We've seen amazing enthusiasm from customers for our Unleash the Luxury event since its launch – it has provided a unique opportunity for them to learn firsthand why American Coach provides the finest motorcoach experience in the world," said Alan Farash, Vice President and General Manager for American Coach. "From premium chassis to custom-selected luxury interiors to innovative features, there's nothing quite like an American Coach product – and there's still time for luxury-seeking RVers – especially those who've served our country – nationwide to enjoy a unique savings opportunity and join the American Coach family."
Thanks to a partnership with Freightliner Custom Chassis Corp., each American Coach Class A motorcoach is built on its exclusive Liberty Bridge® chassis, which provides an incredibly strong structure and exceptionally smooth ride, as well as some of the largest pass-through storage in the industry. Inside, high-end interior finishes and innovations – like the American Eagle 45E's "resort-living" design style, which features a show-stopping galley kitchen with a center island and wine chiller – combine to offer RVers the ultimate in a luxury RV experience.
For more information on American Coach and its 2022 and 2023 models, visit AmericanCoach.com.
Source: https://rvbusiness.com/american-coachs-unleash-the-luxury-event-nears-end/