Aliner Solar Powered Amp – New for '24

Aliner Launches Solar Powered Amp
Aliner, the leading provider of quality A-frame camping trailers, took a giant step forward with the introduction of the first folding camper in the industry to be powered by solar and electric sources. The new Aliner Amp offers two state-of-the-art 400-watt solar panels seamlessly integrated into its dormer roof that provides long-lasting, fully renewable power to help campers get even closer to nature.  Campers no longer need to be tethered to campground plugs or noisy generators but are free to find a quiet corner to stop without leaving behind all the conveniences.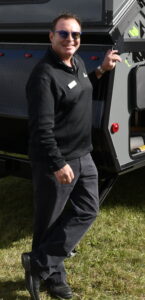 "We continue to be dedicated to helping our customers get the best camping experience possible", says Aliner President and CEO, Brett Randall. "Part of our company vision is to create products made with sustainable components for the long-term benefit of the planet.  Getting our clients fully off the grid with our camping trailers was a natural next step, and we are happy to be leading the way with the solar powered Amp."
The Aliner Amp comes standard with an Ecoflow Complete Plug and Play 48-volt power system as well as a long lasting 5kWh LFP Lithium Battery with expansion space for two additional cells to power the onboard LED lights, climate system, induction cooking range, and plenty of charging ports. Light enough to be towed by most mid-sized SUVs, the Aliner Amp is spacious enough to comfortably sleeps campers by offering both a queen and a twin bed and comes with standard potty and hidden indoor shower.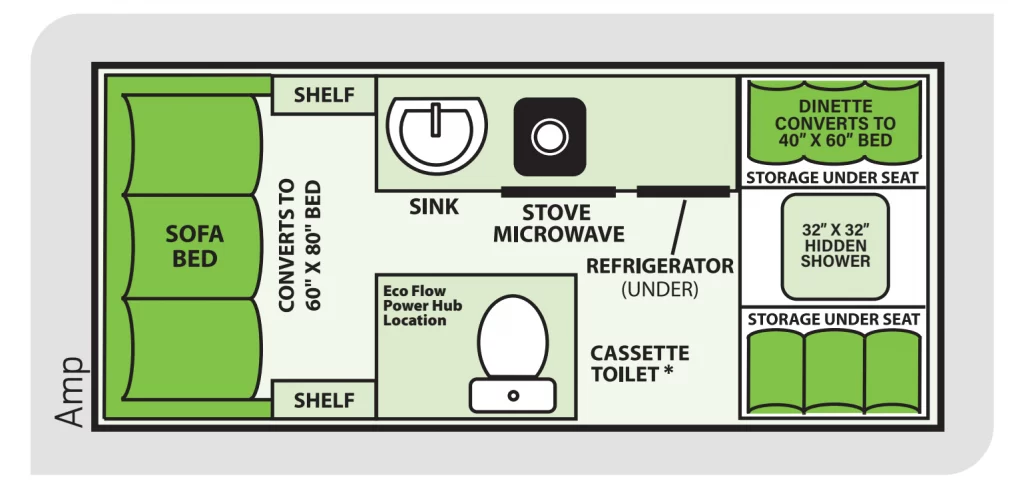 Like all Aliner products, the Amp is manufactured with high quality, sustainable materials and an industry leading quality assurance process that produces a tough and durable camper with all the amenities needed for a comfortable camping experience.
Consumers can see the Amp firsthand at the Hershey RV Show, running Sept 13-17, 2023.
For more information on the full range of Aliner camping trailers, please visit the website at: https://aliner.com/aliner-campers/
Source: https://www.rvlifemag.com/aliner-solar-powered-amp-new-for-24/?utm_source=rss&utm_medium=rss&utm_campaign=aliner-solar-powered-amp-new-for-24