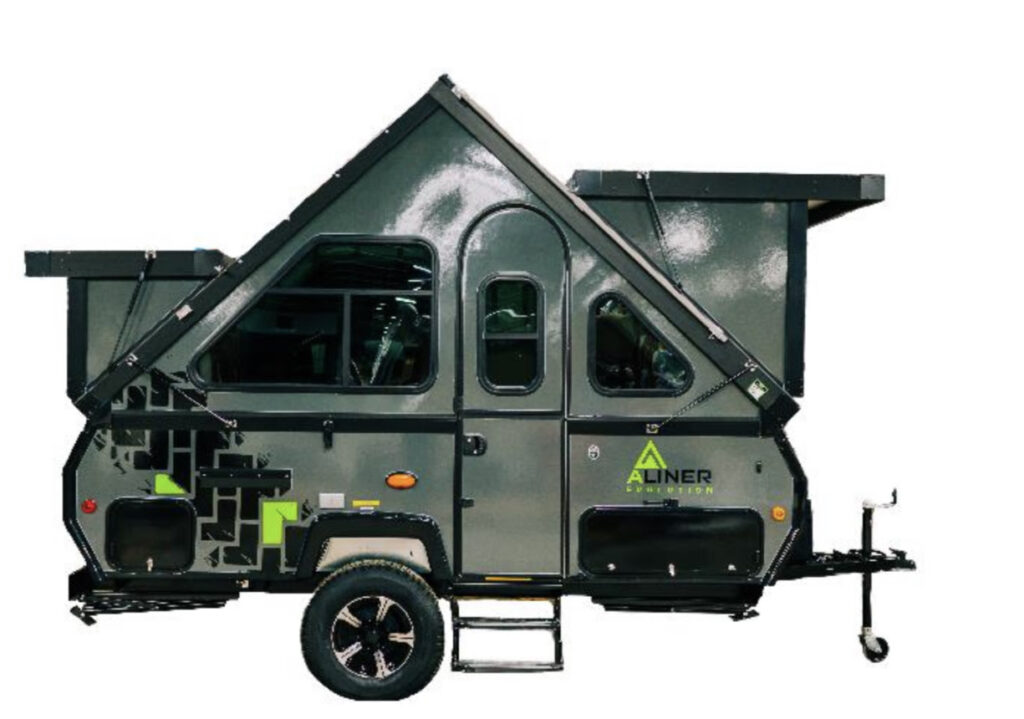 MT. PLEASANT, Pa. — When Aliner introduced the Evolution 15' at the Hershey RV Show in September 2022 it took the crowds by storm, according to a release. Now, meet the Evolution 12'. It's the same innovative technology just on a smaller frame making it lighter and ideal for two people. The interior boosts a spacious 85 square feet and is donned with a rear bike rack receiver.
"This new design is perfect for our Aliner customers who have a Ranger 12 and are looking to upgrade to a newer model," Jana Randall, chief marketing officer, stated in the release. "This is the supreme tow and go camper for first-timers also. At only 1,965 pounds dry weight, this can be hauled by most electric or gas vehicles and set up still takes just two hands and 30 seconds. We even added a high wind lift assist to this model to make sure year round camping can be enjoyed with ease."
Coming in at a closing height of 66", this model is garageable and HOA-friendly. More luxurious, yet standard, features of this model include an outdoor shower, keyless entry, front and rear hard dormers, 3 cubic foot refrigerator, air conditioner, and LED running lights, and solar panel.
Randall continued, "We are enjoying quite the demand for the Evolution 15' as that contains two queen beds. But our target product wheelhouse goal is to appeal to all campers, so now we have the opportunity to appease the entire consumer interest spectrum, ranging from the Ascapes, which are back in production, to our 15' box trailers."
Both models are now available for ordering through your local dealer.
Source: https://rvbusiness.com/aliner-introduces-the-evolution-12-as-ideal-for-two-people/