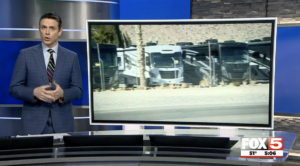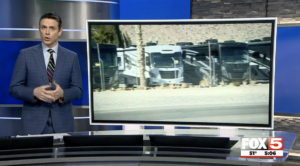 LAS VEGAS, Nev. – Catalytic converter thieves continue to cause expensive headaches for Las Vegas Valley residents. The latest theft happened at Camping World off Las Vegas Boulevard, according to a report by KVVU-TV Fox 5.
The business tells FOX5 someone stole 28 converters last week. One victim told FOX5 he had his RV there for maintenance and it was one of the RV's thieves hit. He says his insurance will cover the repair, but he will have to pay a $1000 deductible.
Catalytic converters clean a vehicle's exhaust. Thieves can steal them in a matter of minutes and want them for expensive precious metals inside. Some of the metals can be worth more than gold.
Watch the video report by KVVU-TV Fox 5.
Source: https://rvbusiness.com/28-catalytic-converters-stolen-from-camping-world-in-vegas/