Airstream Touts 7 'Must-See Features' in REI Co-op Basecamp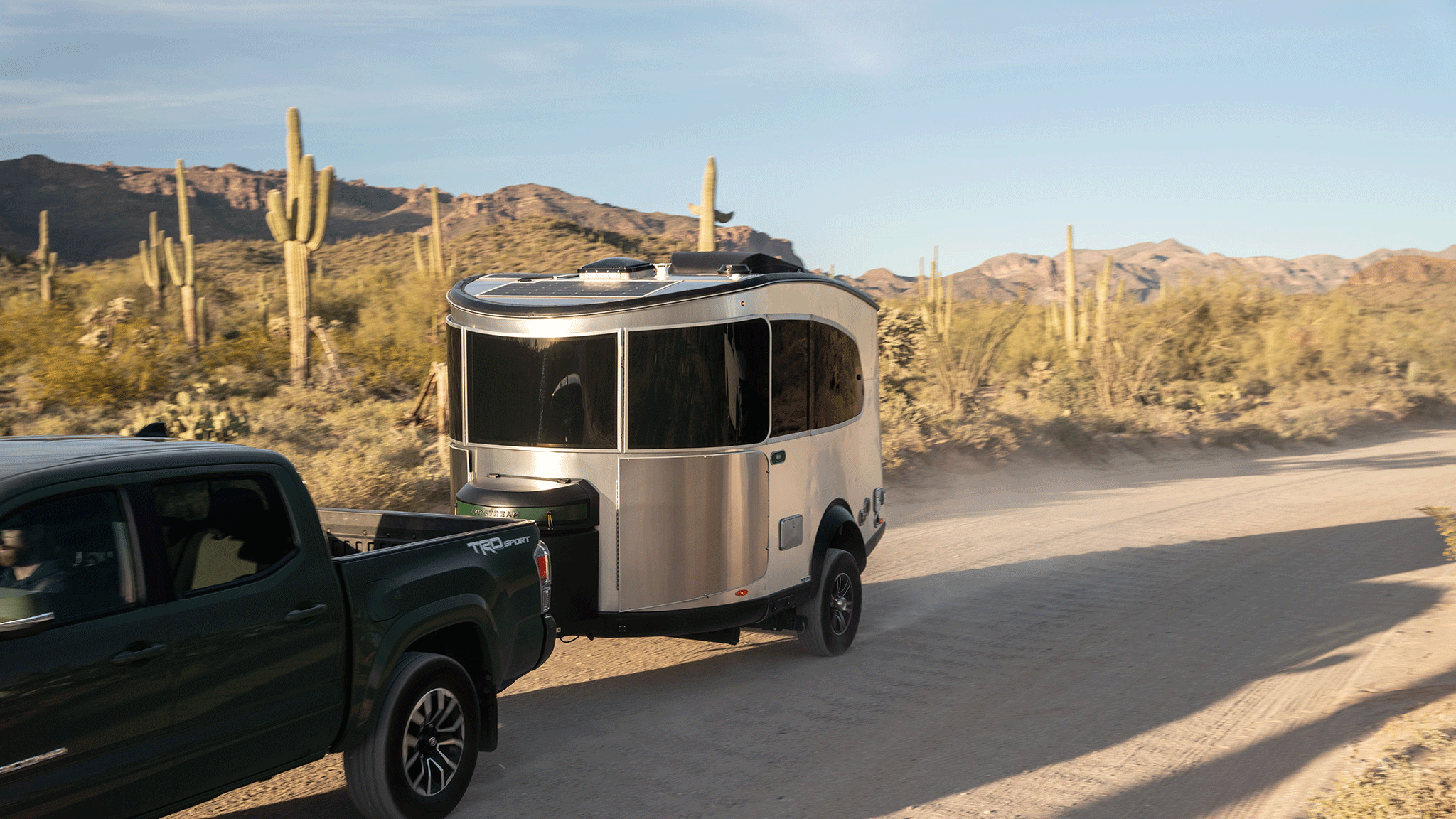 JACKSON CENTER, Ohio – "With thoughtful design throughout, the REI Co-op Special Edition Basecamp 16 is the perfect way to bring your outdoor adventures to life," states promotional material from legendary travel trailer OEM Airstream. "We're highlighting seven of our favorite features, from sustainable materials and water filtration to the standard X-Package that lets you get even further off the grid."
The REI Co-op Special Edition Basecamp 16X Travel Trailer is one of the most adventurous models Airstream has ever built. Starting with the strong foundation of the Basecamp, the Special Edition utilizes environmentally friendly materials while incorporating versatile features made for going further afield than ever before, the company states.
More than simply an interior décor, the REI Co-op Special Edition brings together the best of both brands. For 90-plus years, Airstream has worked to perfect the mobile lifestyle and enable travelers to hit the road with all the comforts of home. Likewise, REI has outfitted generations of adventure-seekers with the best equipment and gear. Together, Airstream and REI have created an exciting model that is made to hit the road – and then explore off the beaten path
The Seven Must-See Features
The best way to experience this Special Edition is to see it at your local dealer. Before seeing it in person, here's a go-to list of features that make the REI Co-op Special Edition truly special.
Feature 1: The Beautiful, Functional Galley with Panoramic Views
It's time to start dreaming about taking in the stellar views while you wait for the French Press to brew. Panoramic windows wrap the Special Edition's front-end galley in spectacular vistas – but don't let those impressive views leave you starstruck. The galley's intentionally-designed features are part of this Airstream camper's go-anywhere-do-anything mentality. Start with all the kitchen comforts of home you need – a sink, a fridge, a two-burner propane cooktop, and an optional microwave – but then look deeper to see how more than 90 years of travel expertise plays out.
Click here to check out the rest of the 7 "Must See Feature" on the REI Co-op Special Edition Basecamp travel trailer.
Source: https://rvbusiness.com/airstream-touts-7-must-see-features-in-rei-co-op-basecamp/