A Suddenly Pink Pond in Maui Has Scientists Stumped—Here's the Theory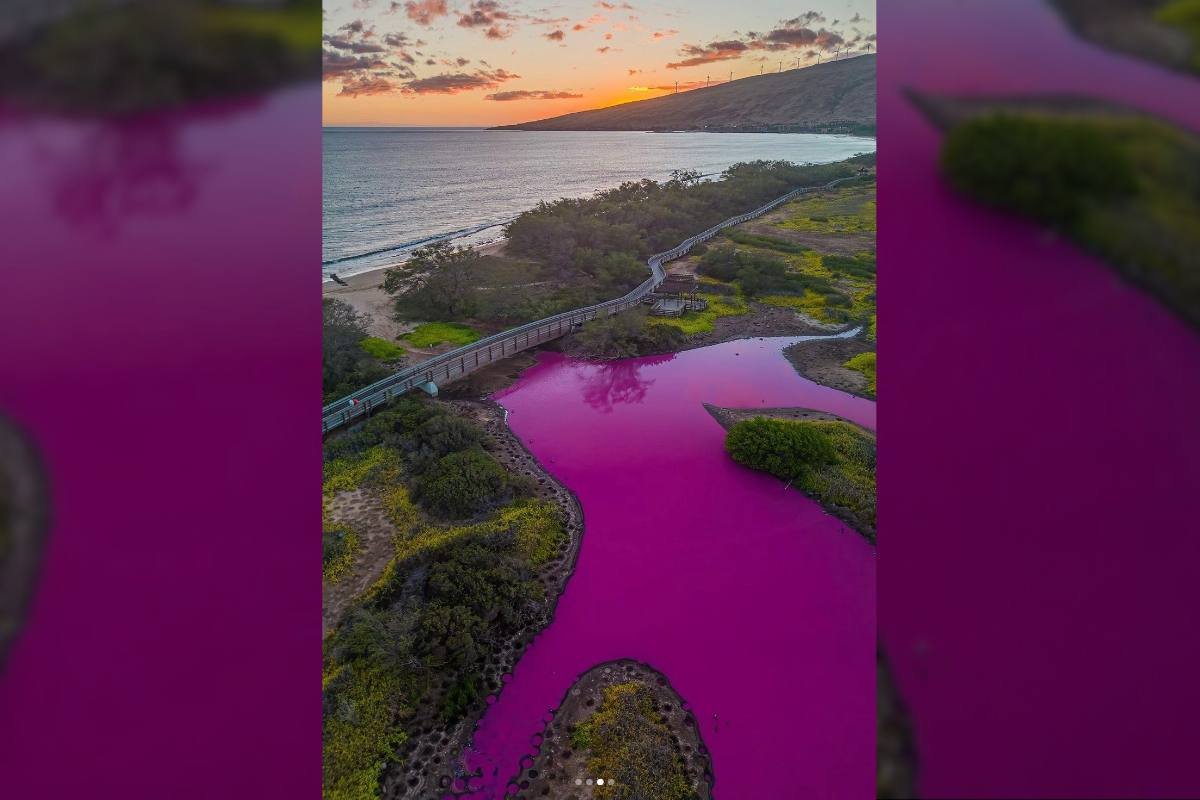 A pond in Maui has turned bright pink, and that's not normal . . . but that's not to say that it's not natural.
Videos by Outdoors
Officials at the Keālia Pond National Wildlife Refuge on the Hawaiian island of Maui said that they received concerned calls last week when visitors noticed the water turning a shocking shade of bubble-gum pink.
The U.S. Fish and Wildlife Service (USFWS) and staff at the refuge have partnered with the Hawaiʻi State Department of Aquatic Resources and Department of Health and the University of Hawaiʻi (UH) to take water samples and get to the bottom of this puzzling pond transformation.
The USFWS says preliminary lab results suggest the pink color is likely not due to a toxic algae bloom, which can sometimes turn water red. Rather, a single-celled organism called halobacteria is likely causing the unusual color.
"Halobacteria are salt-loving organisms found in high salinity water bodies. The salinity in the Keālia Pond outlet is currently greater than 70 part per thousand, or twice the salinity of seawater," USFWS says in a notice on its website. "It is this high salinity water in the outlet that is providing favorable conditions for the halobacteria, producing the pink color."
UH is continuing its analysis to pinpoint the specific strain of halobacteria that's in the pond. Thankfully, it doesn't appear to be harming wildlife. However, USFWS is advising locals not to drink or enter the water or consume fish from the pond until further notice.
Source: https://outdoors.com/a-suddenly-pink-pond-in-maui-has-scientists-stumped-heres-the-theory/