5 Things You Didn't Know About Death Valley National Park
Death Valley National Park is known as the hottest, driest, and lowest national park in the United States. It contains the lowest point in North America (Badwater Basin, an expansive salt flat at 282 feet below sea level), and it's also home to some of the tallest sand dunes in the U.S. (the Eureka Dunes). It's an International Dark Sky Park—a perfect place for stargazing—and there's a huge crater there called Ubehebe Crater.
In fact, for a place called "Death Valley," there's actually a lot to see. Here are some things you may not have known about Death Valley National Park, which sits in the Mojave Desert on the California/Nevada border.
5. Death Valley Is the Largest National Park in the Continental U.S.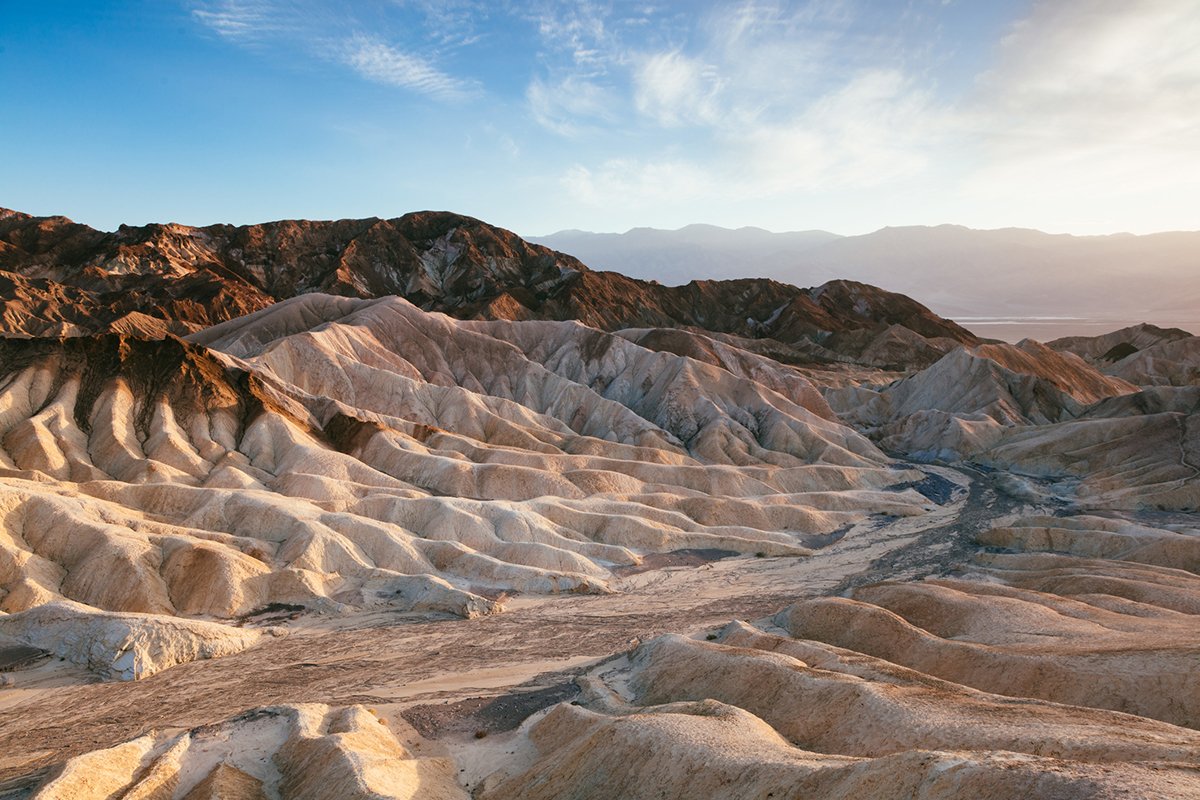 Of the 10 largest U.S. national parks, only three of them are not in Alaska. Alaskan parks aside, Death Valley is the largest national park in the continental U.S.—by far. At about 3.4 million acres, Death Valley is over a million acres larger than the next-largest non-Alaskan national park, Yellowstone. It also encompasses more acreage than the whole state of Connecticut. So, even if you've been to Death Valley, there's a good chance this unique place still holds many secrets.
4. The Hottest Place on Earth Also Gets Really Cold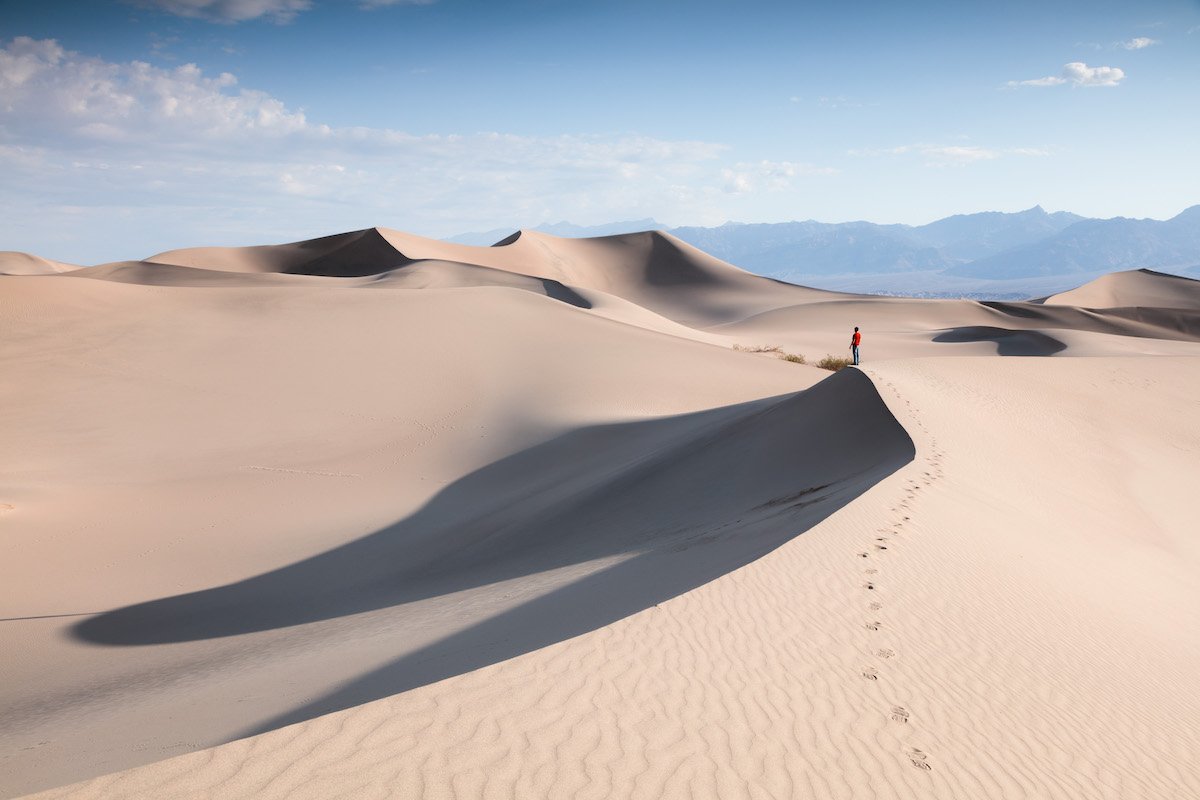 You may know that Death Valley is diabolically hot, and it is, in fact, the hottest place on Earth, once reaching an air temperature of 134° Fahrenheit—but did you know that it also gets really cold there? In the warm months, the "coolest" temperatures you'll find in Death Valley are in the 90° Fahrenheit range. In the winter, though, it drops below freezing. Ironically, the same year Death Valley hit its record high air temperature (1913), it also dipped to its lowest temperature on record: 15°F.
3. Sometimes There Are Lakes
It rarely rains in Death Valley, and there have been entire years where it doesn't rain at all. The National Park Service (NPS) says average rainfall is less than 2 inches a year, which is dry even for a desert. However, when it does rain, it often floods. In the late summer, thunderstorms occasionally roll through and wreak havoc, causing flash flooding like what the park experienced this year. In the aftermath of flooding, lakes sometimes form. Just a few days ago, the park posted a photo of Badwater Basin covered in shallow water.
2. Death Valley Is Full of Life, Including a Very Rare Fish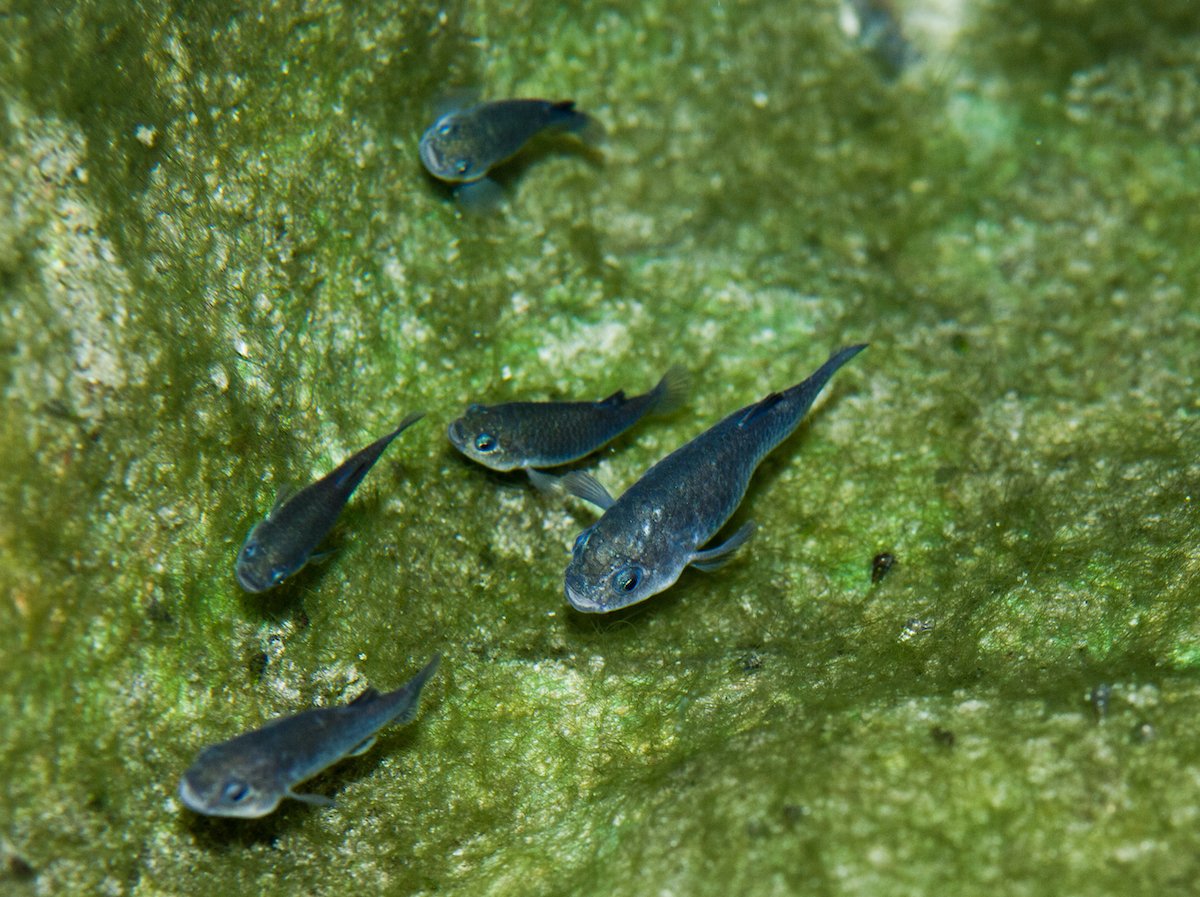 How many animals can live in a place where temperatures soar above 120°F? More than 400 species, apparently, including desert bighorn sheep, kangaroo rats, jackrabbits, bullfrogs, kit foxes, rattlesnakes, and desert tortoises.
A critically endangered fish called the Devils Hole pupfish also lives in Death Valley—and nowhere else in the world. This pupfish lives in Devils Hole, a limestone cavern and detached unit of Death Valley National Park in Nevada. It feeds on algae that grows on the shallow rock shelf near the surface of the water.
Devils Hole is more than 500 feet deep, and the NPS says its bottom has never been mapped, which makes us wonder—what else is down there?
1. There Are Weird Moving Rocks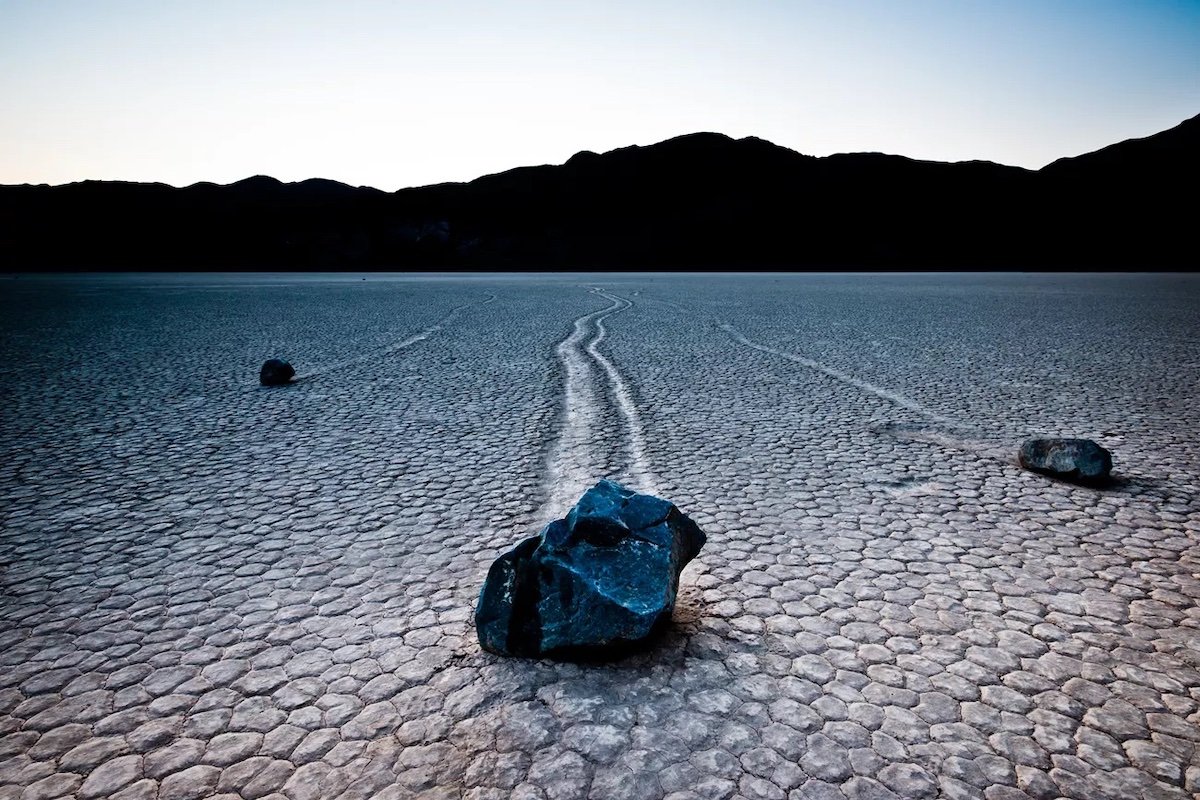 The Racetrack Playa is a dry lakebed in Death Valley. The area is strewn with rocks—we're talking large, 700-pound rocks in some cases—that move. As they move, the rocks leave long trails in the dirt behind them. But how?
In 2013, scientists were on site to see this puzzling phenomenon happen in person. They had outfitted various rocks with GPS and were a couple of years into "the most boring experiment ever," as they waited for the rocks to reveal their secrets. Then, on a site visit to Racetrack Playa, scientists from a team led by Scripps Institution of Oceanography noticed that it was happening; the rocks were moving. The playa was covered by about three inches of water at the time, and a very thin layer of ice would form overnight, then melt in the early morning hours, allowing the rocks to slowly but measurably move. As if we needed more proof that nature is awesome, we suppose this is it.
Source: https://outdoors.com/things-you-didnt-know-about-death-valley-national-park/