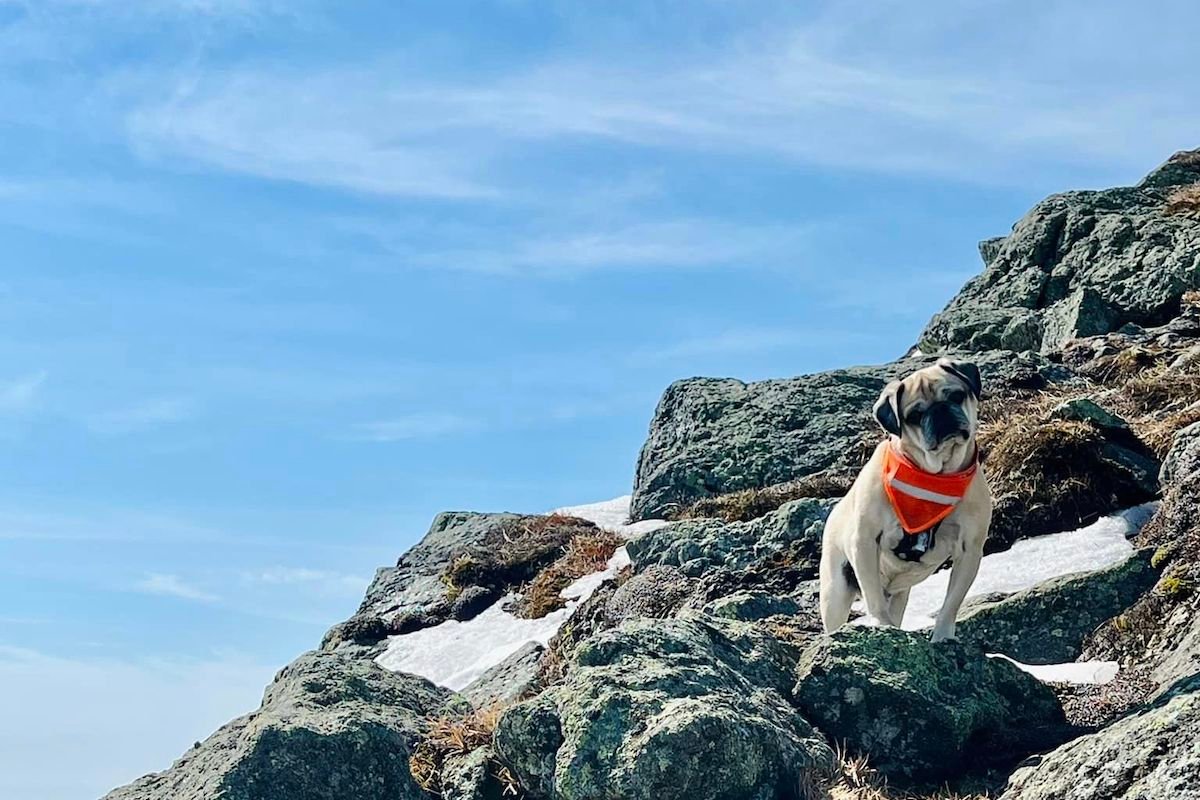 Hiking all 48 mountains in New Hampshire with an elevation higher than 4,000 feet would be an accomplishment for most people. In fact, it's considered a patch-worthy endeavor for members of the Appalachian Mountain Club, which calls the mountains Four Thousand Footers. What might be more impressive, though, is when it's done by a tiny dog.
Pug-owner Erin McMahon recently posted a story on Facebook about her good boy Woof. On Saturday, the 9.5-year-old pug finished hiking all 4,000 footers. "I think he may be the first pug to do so! We've never seen another pug out hiking so I wanted to share!" she wrote.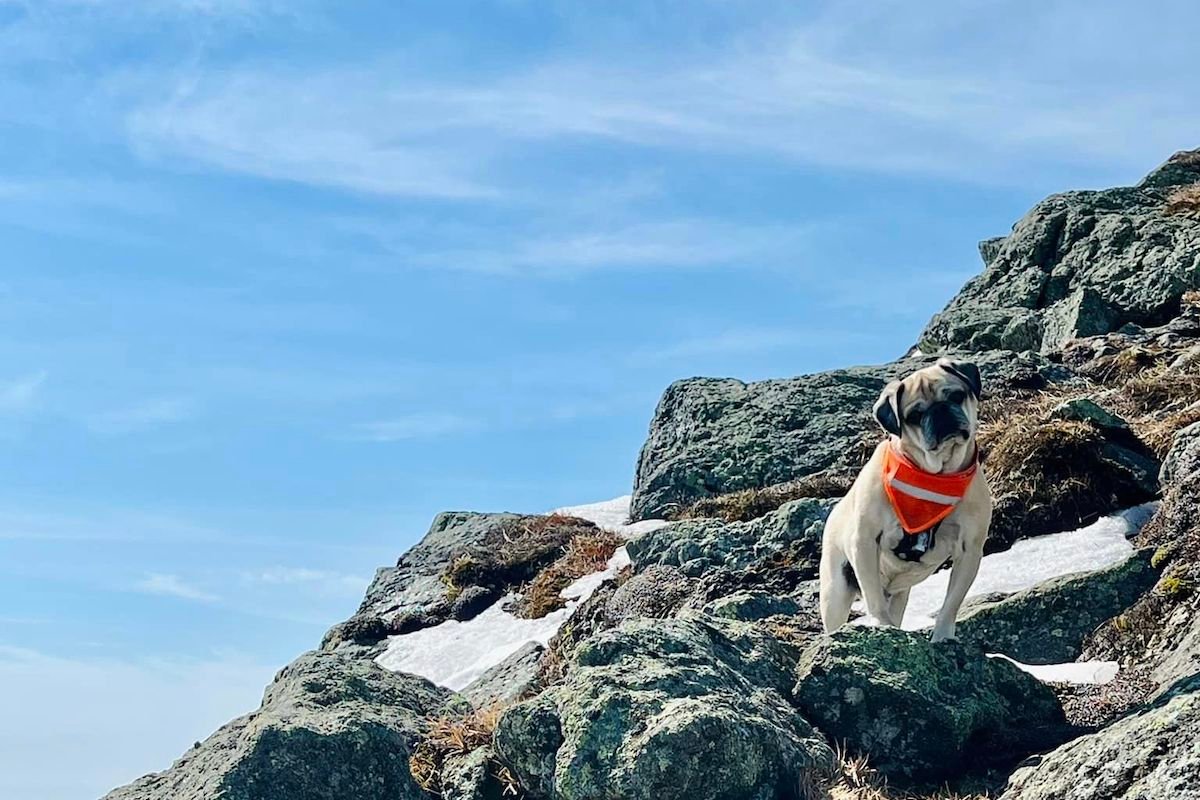 And others in the u local New Hampshire chat were swooning and probably mumbling baby talk as they typed.
"So cute !! Great job !! Hope he gets lots of treats."
"Wow! That is the best Iooking Pug I've ever seen! Very fit and great accomplishment!"
"As one who used to be owned by a Pug, I am so impressed! Mine thought athleticism was jumping into bed! 😂"
"Awesome! Congratulations 🎈 Woof! Who's the goodest boy!"
If you're wondering if pugs are built for the outdoors, the answer is sort of. According to the website Pet MD, pugs use more energy to breathe because of their flat faces, so they don't do very well in hot climates or with extreme exercise. However, they're also playful and energetic dogs, so they do well with "controlled excursions outside."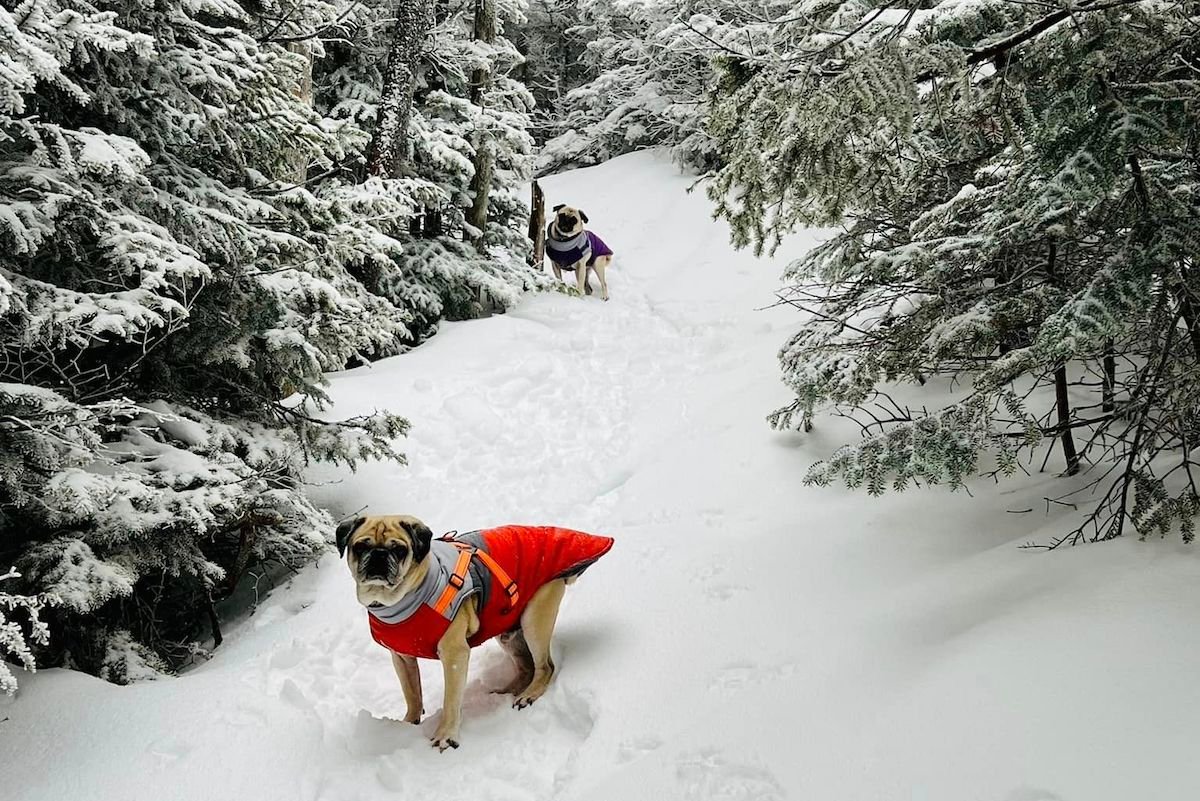 Yet, McMahon explained: "(Woof) did the ascents 99% unassisted…he walks the entire trail but does need the occasional lift across water or up onto a higher rock."
Source: https://outdoors.com/woof-the-pug-hikes-all-48-mountains-in-new-hampshire/