EDITOR'S NOTE: The following is a News & Insights report by the RV Industry Association (RVIA). The report is an excerpt of an article, "The Black RV Experience," originally published by Together Outdoors, a coalition facilitated by the Outdoor Recreation Roundtable whose mission is to "nurture an environment where all people have access to welcoming outdoor recreation experiences. We pursue this work through engagement, partnership and education across all segments of the outdoor community."
For too long, Black Americans were marginalized in our depictions and image of outdoor recreation. But in reality, Black people have a long and rich history with every type of exploration, adventure and relaxation, including RVing.
Take, for example, Benjamin and Frances Graham, a Black couple from Baltimore who bought a used 17' Stardust travel trailer in the summer of 1965 with one idea in mind: to visit that year's World's Fair with their three young children. Thirty-five years, 94,000 miles, and three RVs later, Benjamin and Frances finally unhitched for the last time.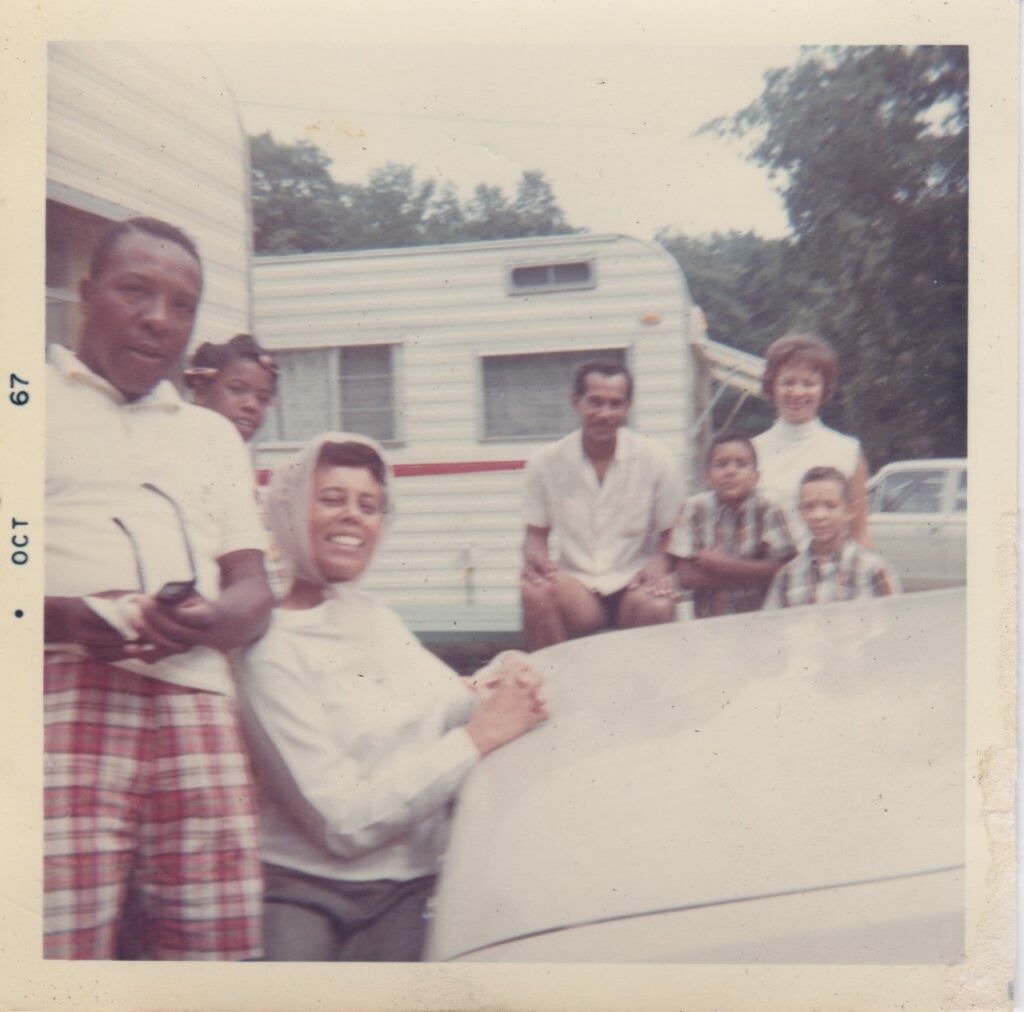 The Grahams' granddaughter, Carla Brown, is making a documentary called Everybody But Two about their remarkable experience. She says her grandparents had a tremendous wanderlust and considered all sorts of ways to adventure before stumbling across an RV.
"They thought about buying an airplane," says Carla. "They thought about getting a boat. I think they even considered traveling via cargo ship. So it just seemed like they knew they wanted to travel."
Then one day, Benjamin drove past a local business's parking lot and saw a new travel trailer for sale. The rest is Graham family history.
"There was no large conversation about [the trailer purchase]," says Carla. "Maybe it just seemed like the easiest and most accessible motor transportation. While there was no specific rhyme or reason for buying an RV, I think the fact they traveled by trailer definitely made a difference in what their experience ended up being, just in the sense that it was self-contained."
The Grahams' trip to the World's Fair was so successful they decided to push on into upstate New York — and into the world of big-time roadtrip adventure. Because Frances was a school teacher and Benjamin was a postal carrier who could take extended vacation time, the family's summers were typically marked by lengthy explorations that eventually brought them to all 48 continental states. They explored nearby areas on frequent weekend trips.
Benjamin was a meticulous planner and record-keeper who tracked every aspect of every trip, down to the last penny spent, road taken, and mile traveled.
The Grahams began their RV adventure amid the fight for Civil Rights. The Voting Rights Act was signed into law just before they left for the World's Fair. The Watts riots broke out in Los Angeles while they were on that maiden voyage. Interestingly, Carla says her grandparents insist they experienced little mistreatment or discrimination, even at the height of the nation's racial unrest. Carla attributes that to the self-contained nature of RV life and the mindset of campers.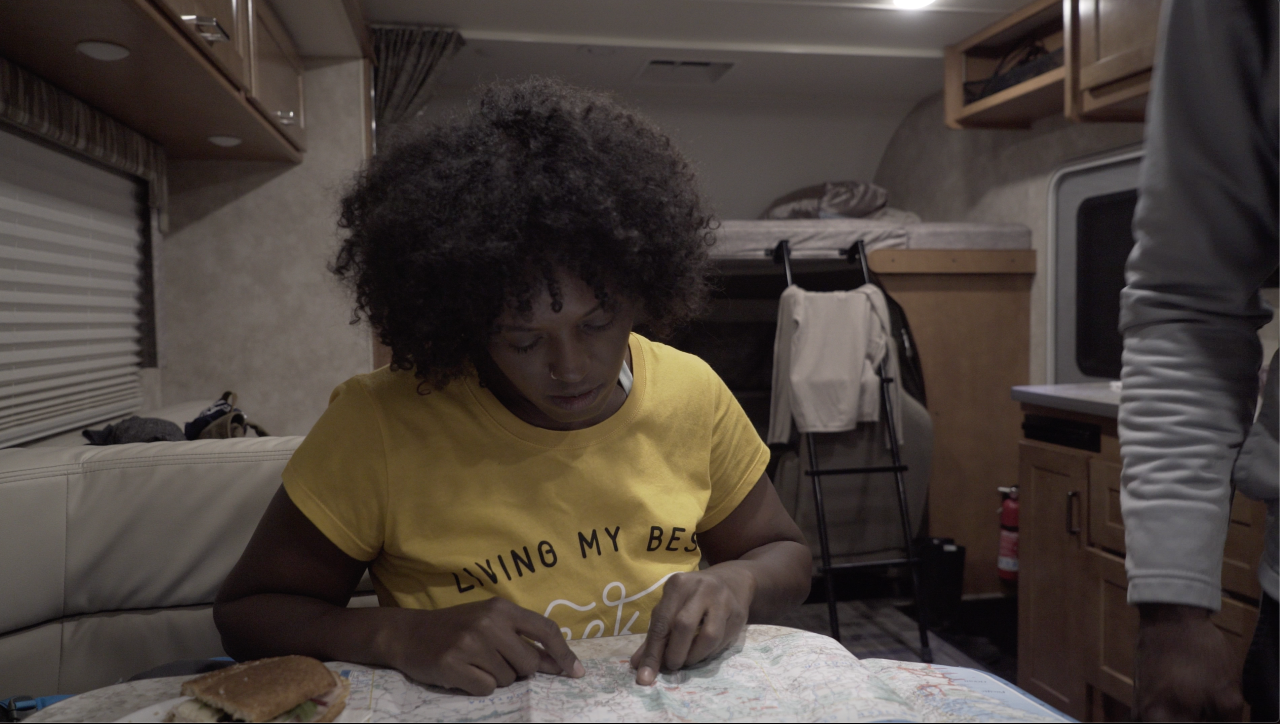 "Because they were self-contained, they didn't have to check into a hotel," says Carla. "They had many of the things they needed, so they didn't have to expose themselves to uncomfortable situations.
"And, as someone who has camped my whole life, I think what's expected at a campsite is different than what is expected in the streets of America. If you don't wave when you walk or drive past someone at a campsite, it's considered rude."
The Grahams weren't the only Black family exploring America by RV in the late 20th century. In fact, there were numerous local Black RV clubs across the country hosting meet-ups and providing mutual support to their members. In 1993, members of several clubs gathered at a campground outside Cincinnati and formed what became the National African American RVer's Association (NAARVA). Today the group has 1,400 members across the country.
In 2020, 12% of RV owners identified as Black, up from 12% in 2012, according to research firm Statista.
NAARVA Public Relations Coordinator Elaine Standifer, who began RVing in 1996, believes more Black people are getting into RVing because, in part, the outdoor recreation world has become more welcoming and appealing.
"There is more of a feeling that you're human and you're just like the other campers," says Elaine. "There's an openness that makes us feel we can join in all the activities — pickleball, bingo, card games. There are different card games that other campers play that I've never learned. Now I have the opportunity to do that because other cultures will teach you how to play the games they normally play. It's not like we're impeding into someone else's area. It's understood that we camp just like you camp."
Read the full article here.
Source: https://rvbusiness.com/woman-to-chronicle-her-grandparents-black-rv-experience/