What Is the Brightest Flashlight in the World?

If you're someone who doesn't just need a bright flashlight but rather the brightest flashlight in the world, there's good news and bad news.
The good news is that, for $680, you can buy the brightest flashlight that's also commercially available. The Imalent SR32 is available for sale on Amazon and other retailers.
The SR32 flashlight can pump out 120,000 to 250,000 lumens on its highest setting — "turbo" — for up to 45 minutes. To deliver that performance, the flashlight is equipped with 32 LED lights.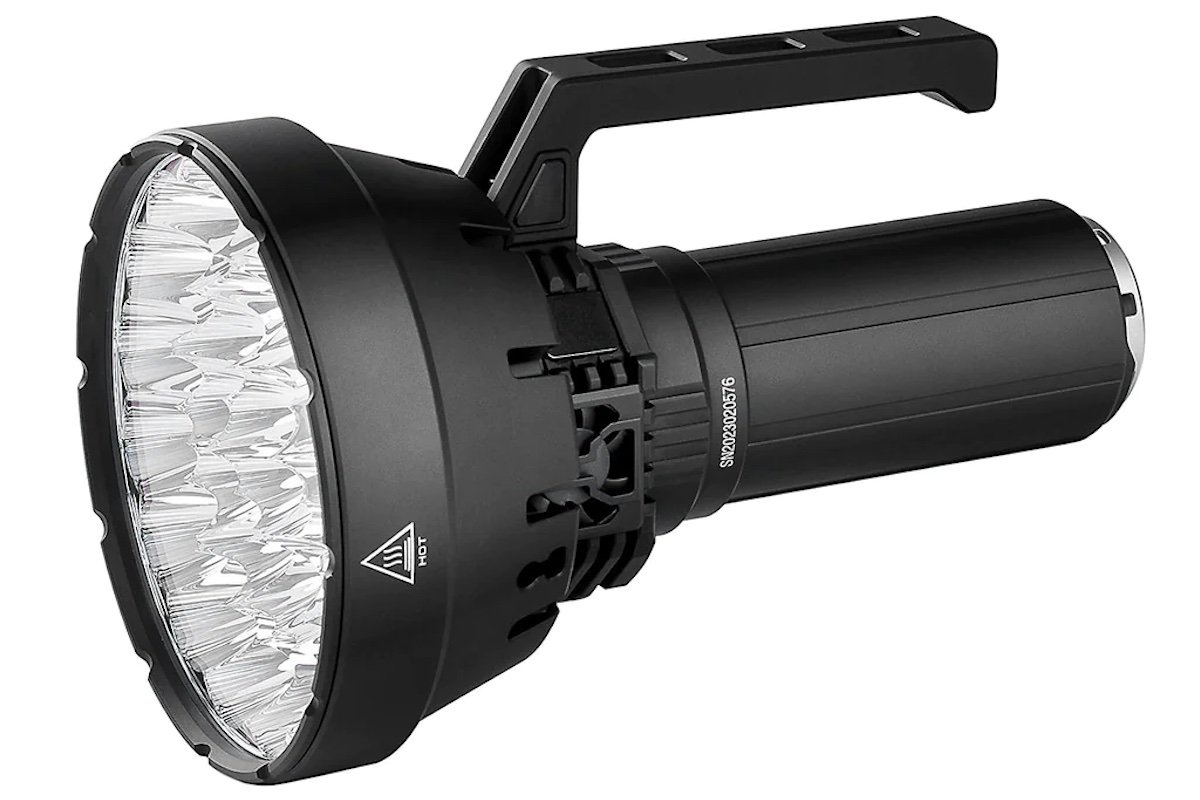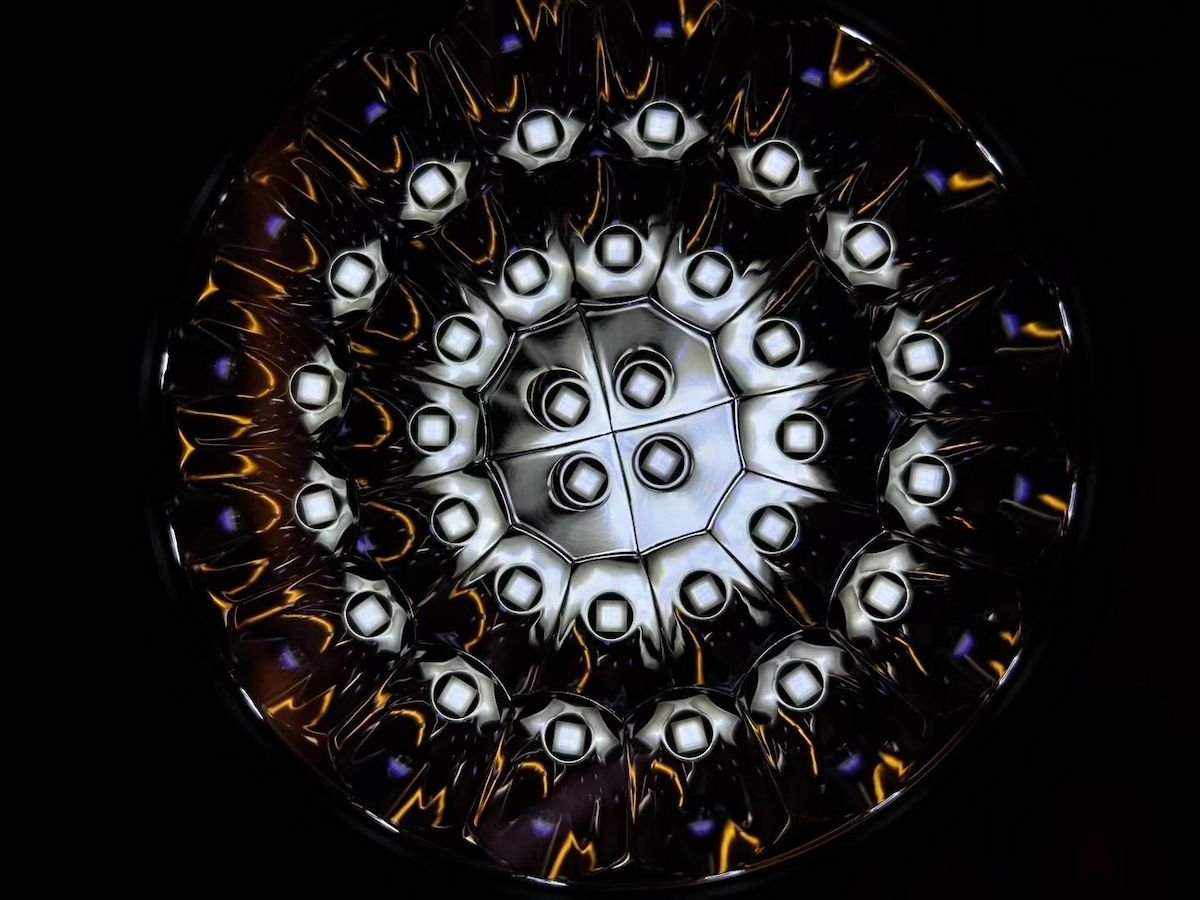 Now for the bad news: you can't buy the brightest flashlight ever built.
Back in 2020, inventors on the YouTube channel Hacksmith built a flashlight capable of pumping out a record-breaking 501,031 lumens, according to Guinness World Records.
The Hacksmith project was a one-and-done, but there's a caveat: it's yuge. The flashlight — built using 32 LED lights, a trash can, and a variety of other materials — was about the size of a man.
Comparative to what's mentioned above, the average helicopter searchlight has approximately 60,000 lumens and the sun is about 10,000 lumens per square foot.
If you stumbled across this article by accident and don't know anything about flashlights, just know that flashlights are measured in lumens. And a lumen is the amount of light emitted.
But lumens are not the only measurement. Flashlights are also measured in candela, which quantifies brightness. A narrow beam of light will have a higher candela (because it's concentrated) whereas a wider beam will be softer. In other words, a higher candela count means a more intense beam.
So the silver lining is that the brightest flashlight in the world has a purpose — search and rescue or illuminating a big area — but most people don't need to do that.
Source: https://outdoors.com/brightest-flashlight-in-the-world/