We Found the Best Camping Deals on Amazon – So You Don't Have To
Whether it's a new air mattress or a backpack made for day-long hikes, Amazon has a ton of sales now to help you prepare for your next camping adventure.
Here are some of our favorite camping deals right now.
This post contains affiliate links. Outdoors.com may earn a commission when you make a purchase through these links. Thank you for your support.
A lightweight and compact air mattress will make camping feel more luxurious than ever before. Never worry about sleeping on an uncomfortable root. It has a combination battery pump and a built-in pressure adjuster for an easy inflation process. The pump requires 2 AA batteries which are not included.
Intex Dura-Beam Standard Series Single-High Airbed, $27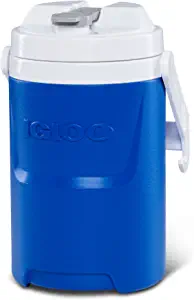 Keep a beverage of your choice cool all day with this insulated, hanging cooler. The half-gallon jug allows you to drink out of it, or pour easily into other containers. Keep it off the ground and away from animals with helpful hooks to hang it in your tent.
Igloo ½ Gallon Sports Jug with Hanging Hooks, $15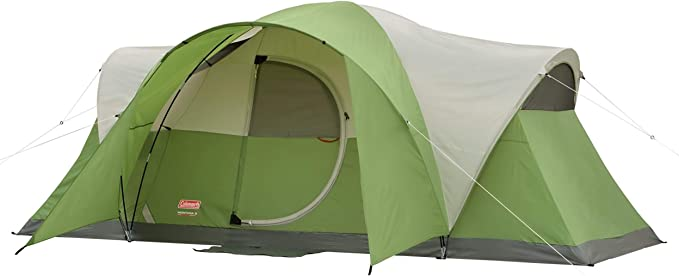 Made of 100% polyester, this tent is an excellent choice for your next outdoor adventure, and did you know it can hold up to 3 queen-sized air mattresses? Its WeatherTec system keeps water out and comfort in and comes with an extended awning so you don't have to worry about your shoes getting wet.
Coleman 8-Person Tent for Camping, $108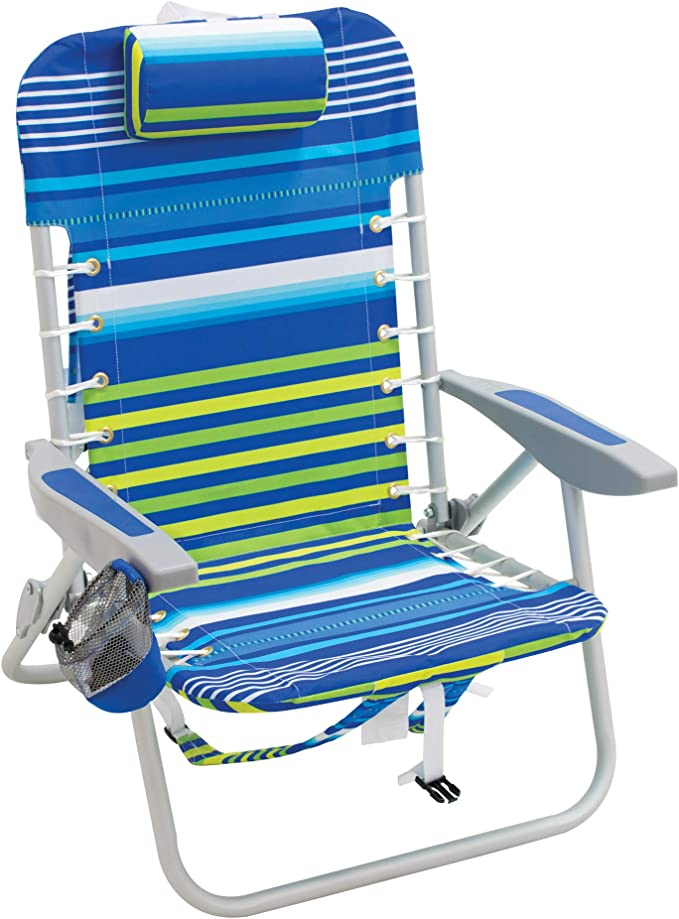 When you're putting together your camping gear, you're going to want chairs, so you can sit back and relax after your long days in the great outdoors. These chairs are lightweight and easy to transport and come with hands-free transportation to carry from the car to the campsite. You'll be comfortable in your functional chair all day.
RIO Beach 4-Position Lace-Up Backpack Folding Beach Chair, $47
If air mattresses aren't your thing, but you don't want to compromise comfort, try a sleeping pad. Made with ripstop-resistant nylon, you'll be comfortable all night long, even if you're not on an ideal campsite. With 2 inches of cushion and only weighing 14 ounces, the Sleepingo sleeping pad will make an excellent addition to your gear.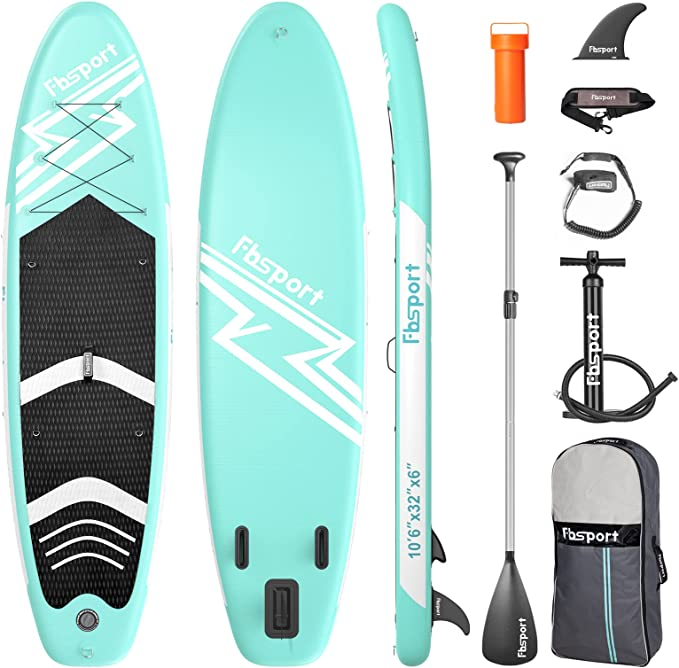 As the weather gets warmer and you're getting back outside, you may be interested in taking up a new water sport. Get your sent right to your door! This paddleboard is made to hold up to 280 pounds and is made with military-grade, lightweight material. And with easy storage, you'll be able to pack it up and put it away at the end of the season.
FBSPORT Premium Inflatable Stand-Up Paddleboard, $170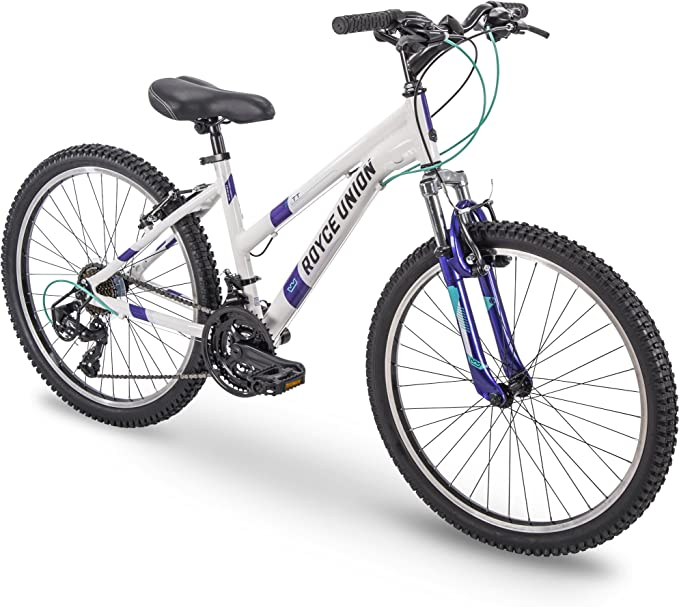 If your old mountain bike is looking a little worn down, try a new one. Made with a lightweight, aluminum frame to handle on the trails with 21 speeds and smooth trigger shifting. Tools for assembly are included when you purchase this bike, making it easy to put together so you don't have to search for the right tools.
ROYCE UNION Hardtail-Mountain-Bicycles, $210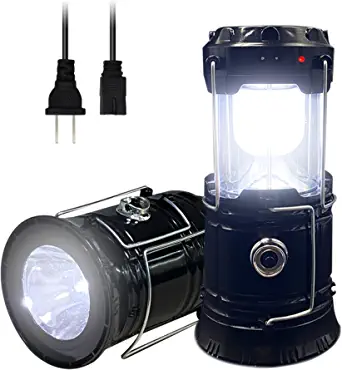 Offering you 360 degrees of lighting on your campsite, this lantern is energy efficient and will keep your campsite bright. Even better is that is can double as a flashlight to travel with for a late-night hike. Durable and waterproof, this lantern will make a great addition to your camping gear, no matter the location.
Collapsible Portable LED Camping Lantern, $15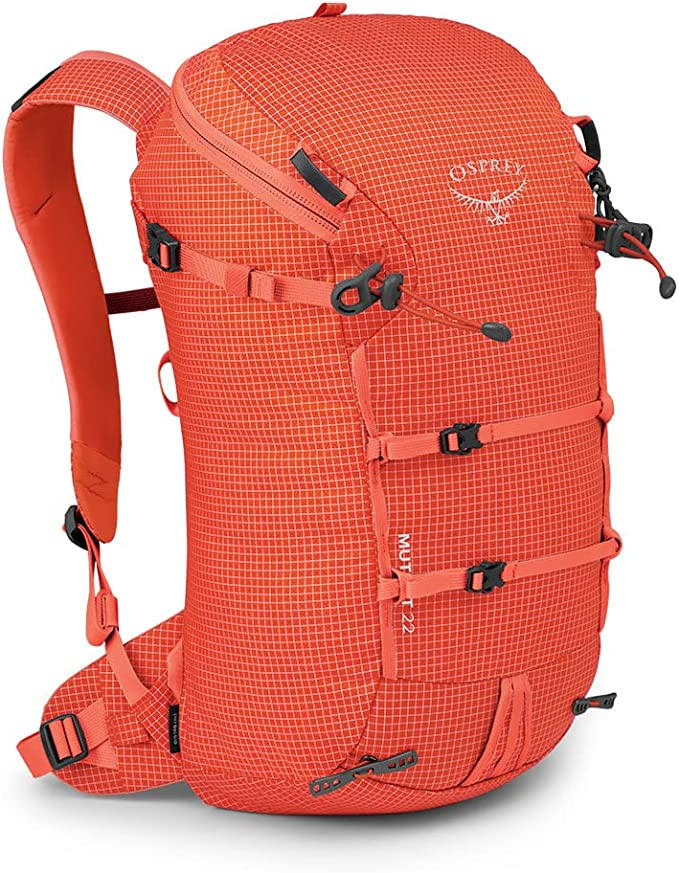 When you're getting your gear from the car to the campsite, you're going to need to carry it somehow. Why not use a sturdy backpack that can carry gear and go on long hikes? With a large opening to keep the majority of your gear and an internal hydration sleeve for a 3 liter reservoir.
Osprey Mutant 22 Climbing and Mountaineering Backpack, $110.50
Weather can be unpredictable. Never let it catch you- or your gear- off guard. With a bike cover, you'll be able to protect your mountain bikes from the rain and other inclement weather with this cover. Made with waterproof, nylon fabric and a hole for a bike lock, you'll be protected from other campers as well.