Watch: This Kayaker Gets a Frightening Surprise From A Tiger Shark While Fishing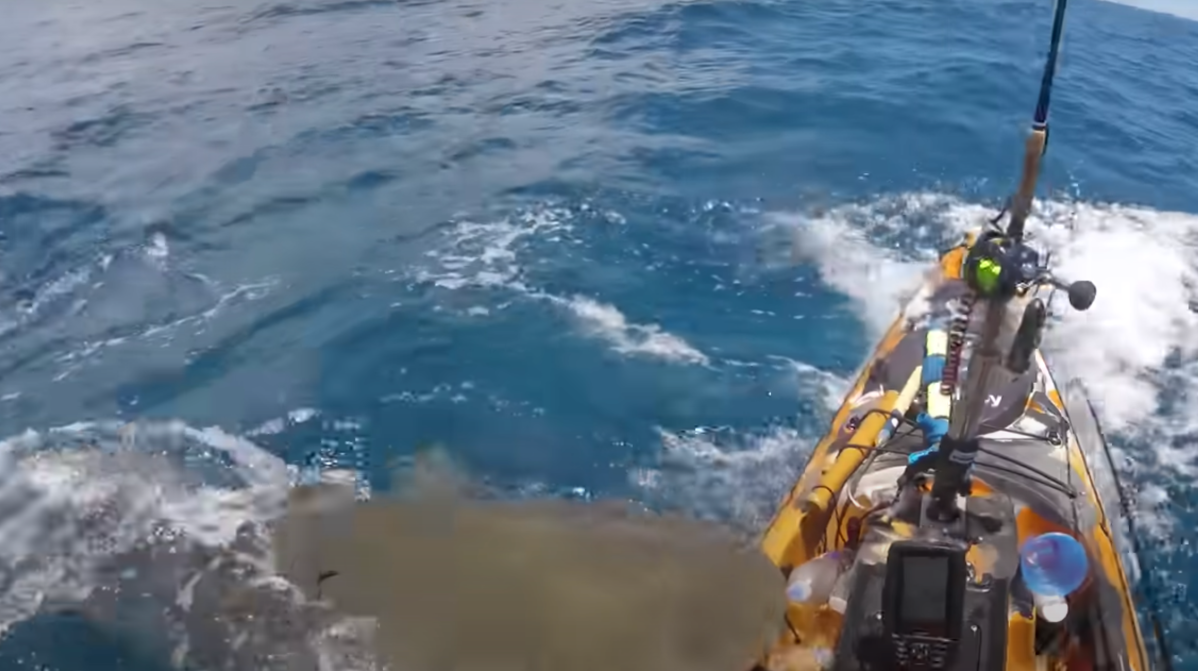 A beautiful day of open water fishing turned into an unexpected surprise for one kayaker this week in Oahu.
The unsuspecting fisherman, Scott Haraguchi, had his foot draped over the side of his kayak enjoying the warm sun when he heard a "whooshing" sound and was greeted by a huge shark. When he tried to brace himself, Haraguchi actually ended up putting his foot on the top of the shark's head and used his foot to push it away.
Haraguchi's GoPro captured the whole event, and only after watching the video back afterward did he see how close and large the shark really was.
Happening only 1-2 miles from shore, the event left the fisherman disturbed, and his boat a little worse for wear with a large bite mark on the side.
"I… didn't realize how close the shark came to biting my foot or me," Haraguchi said.
The fisherman tells the full story on his blog, Hawaiian Shore Fishing, and recounts that he continued to fish after the attack until the shark reappeared going after what looked like an injured seal nearby.
Although unprovoked shark attacks are quite rare, with a total of 52 unprovoked attacks worldwide as of 2022, chances are increased when swimming or participating in a board sport.
In fact, the New York Post summarized that you actually have more chances of dying taking a selfie than from a shark attack.
Source: https://outdoors.com/kayaker-in-hawaii-gets-frightening-surprise-fishing/