Venture RV Adds Independent Suspension to Sonic X Brand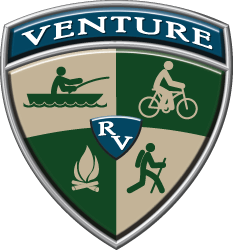 SHIPSHEWANA, Ind. – Venture RV announced it is adding the NXG Chassis – a new independent suspension system from BAL RV Products – to its Sonic X brand.
This upgrade will increase ground clearance, which enhances off-road capabilities and helps to protect the integrity of the trailer.
The advanced suspension system empowers customers to adjust the height of their trailer, facilitating greater ground clearance over rough terrain. The suspension system includes coil over shocks and torsion axles from Dexter, enabling each axle to function independently from each other, preserving the advantages of torsion axles while ensuring optimal ground clearance for off-road use.
The Sonic X brand is designed to be the ultimate self-sustaining RV, featuring boondocking and off-road capabilities with a luxurious interior. Customers can choose from two distinct floorplans tailored to their needs and interests. Standard packages for the Sonic X include the Sonic Xtreme Solar Package, Off-Road Package, Storage System, and Weather-Shield Package, and also feature amenities such as dual 250-amp hour lithium batteries, an expansive outdoor garage storage system, a heated and enclosed underbelly, and more.
"We're excited to be able to add this feature to the Sonic X brand," said Dave Boggs, general manager of Venture RV. "We're constantly searching for new ways to enhance the customer experience, and this suspension system is the next step in enabling campers to bring their RV over rougher terrain, giving them the peace of mind to adventure even farther."
Source: https://rvbusiness.com/venture-rv-adds-independent-suspension-to-sonic-x-brand/