Growing up in the 2000s and 2010s, The Twilight Saga was inescapable. Although the movies are a bit cheesy now, the filming locations are quite the opposite. So hold on tight, spider monkeys, here are six filming locations from Twilight that you can actually visit, plus things you can do when you're there.
United States
Forks, Washington
Though Twilight did not film in Forks, Washington, this small town is the setting of the books and movies, and Forks leans into the stories that made them famous by featuring shops and props from the film franchise. Start your tour by visiting the Forks Chamber of Commerce for a chance to see Bella's truck, and if you're planning to be in the area in mid-September, you'll want to secure tickets to the Forever Twilight in Forks Festival.
Things to Do: Take a trip to see Charlie and Bella's house when you're in the area, stop into one of the many shops, and then head over to the Rainforest Arts Center to see costumes from the movies. If you're in the mood to take on your own vampire hunt, check out some of the gorgeous hikes in the area, like the five-mile island and the spruce nature trail.
Must-Stop Photo-Op: To commemorate your trip to the land of "constant cover of clouds and rain," stop at the "City of Forks" sign or one of the many other attractions across town that have been added since the town's boom in popularity, like Carlisle Cullen's parking space at the Forks Hospital.
Portland, Saint Helens, and Vernonia, Oregon
Much of the Twilight franchise's filming took place near Forks but not in the city itself. So if you're a die-hard fan or you're looking for a more low-key Twilight-themed vacation, try visiting some of the filming locations rather than the tourist attractions that have been set up in Forks—or you could always make it a whole trip through the Pacific Northwest.
Things to Do: There are so many filming locations to visit when you get to Oregon, but one of the best is Silver Falls State Park. With beautiful scenery and waterfalls, this state park is definitely worth a visit, even if you aren't a Twilight fan. It's called the "Crown Jewel" of the Oregon State Parks for a reason, and fans will appreciate the signage about the filming that took place in the forest.
Must-Stop Photo-Op: You can visit the Cullens' home in Portland, Oregon for a photo op, although you cannot go inside (it is, in fact, a private residence). The house sold for $2.5 million dollars in March 2022. Next, make your way to Bella's house from the movie, which is in St. Helens, about 30 miles away.
Los Angeles and Santa Clarita, California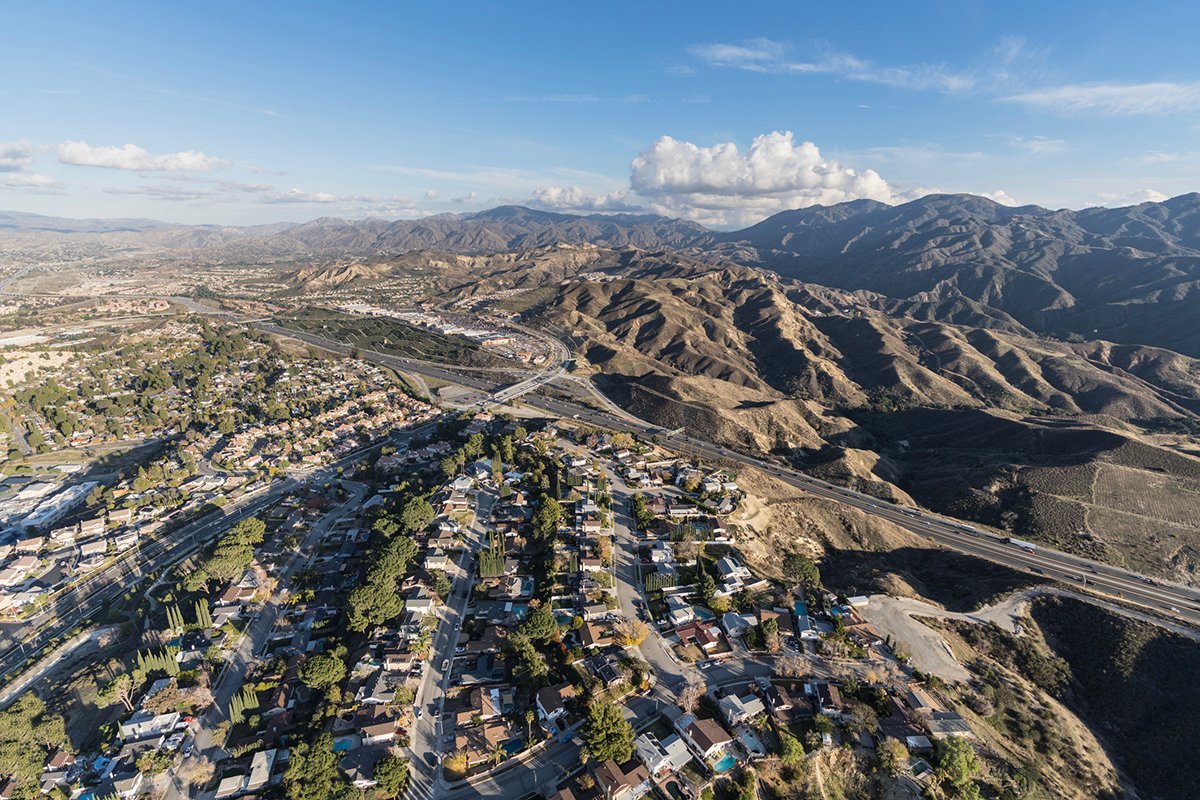 As all Twilight fans know, Bella moves from Arizona to Washington, but unfortunately, there was no filming done in Arizona, so a visit to the red rocks will have to wait. If you're looking to marathon through all the filming locations, the scenes that took place in "Arizona" were actually shot in Southern California.
Things to Do: Though there was limited filming done in these locations, there are beautiful views in the Los Angeles area close to where filming took place. Runyon Canyon Park is a great opportunity to take in the "Arizona" views without getting too far from L.A. Talk to some of the locals to hear their stories about the filming. If you have a Jeep, you can even recreate Edward's ride to Arizona from the first movie.
Must-Stop Photo-Op: The location of Bella's Arizona house is in Santa Clarita, California. The house is not currently for sale, but there is an empty lot next door with great views of the mountains.
International
British Columbia, Canada
If you're looking to take your Twilight vacation international, the locations in Vancouver and British Columbia can easily be added to your West Coast itinerary. Vancouver was the filming location for a number of city scenes, and the great British Columbia appeared frequently in Eclipse.
Things to Do: Vancouver was the backdrop for scenes that took place in Seattle, as well as the scene in Rochester, New York, on Rosalie's last night as a human. You can also visit the beautiful location of Bella and Edward's wedding from Breaking Dawn, Part 1 in Squamish, British Columbia. Fun fact: They actually rebuilt the Cullens' house in Squamish for the filming of Eclipse and Breaking Dawn.
Must-Stop Photo-Op: If you're into photography and hiking, there are a number of great locations to take in during your time in British Columbia. The love-triangle confrontation from Eclipse took place on Mount Seymour, and you can hike to those locations to recreate the scene with your favorite vampire and werewolf friends. Of course, if you don't know any mythical creatures, you can bring normal friends too. If you're an avid winter sportsman, you'll want to book your trip for the winter while the slopes are open.
Rio de Janeiro and Paraty, Brazil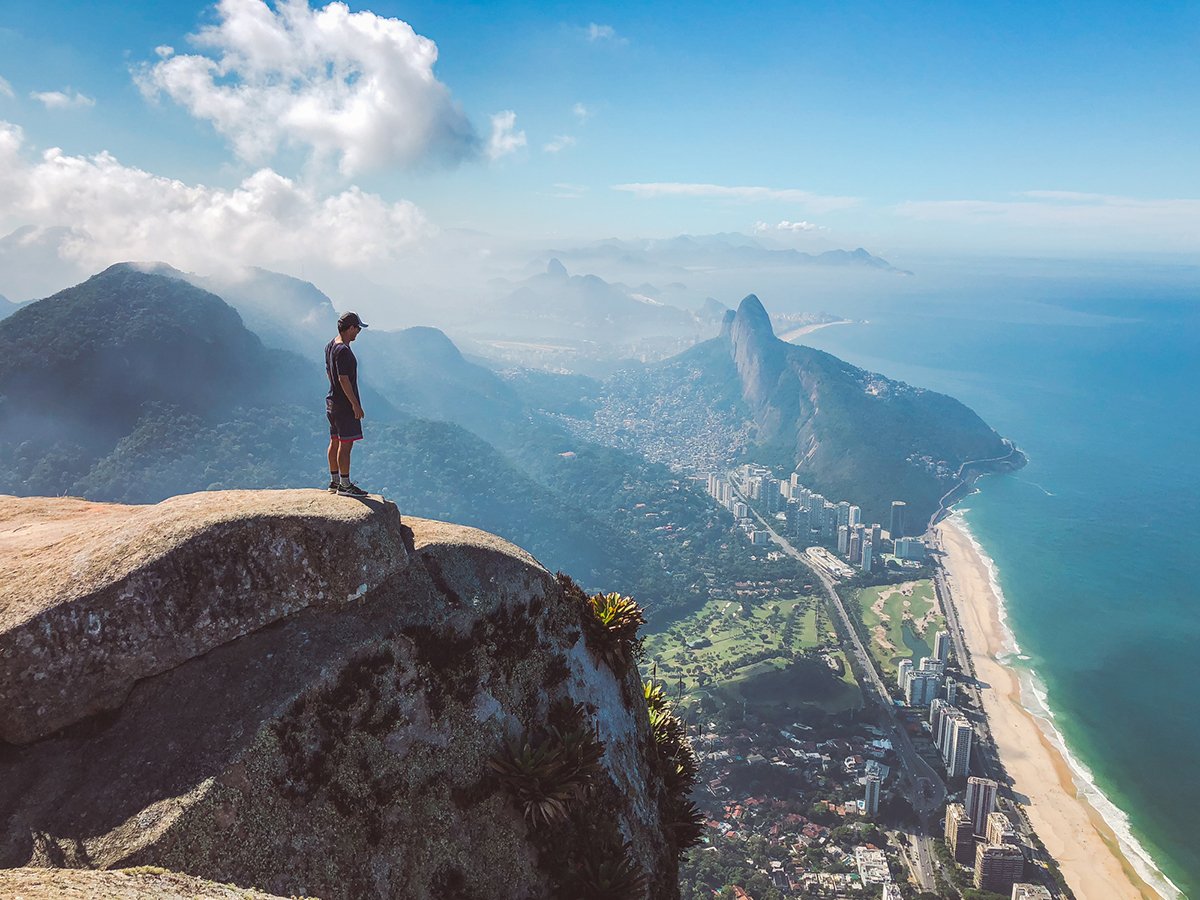 When Bella and Edward went on their honeymoon in Breaking Dawn Part 1, they traveled to Rio de Janeiro. Even if you aren't a Twilight fan, you'll want to add Brazil to your list of dream vacations. Exploring a new culture and getting to live out your Twilight dreams? Sounds like a pretty good vacation, if you ask us.
Things to Do: No matter when you decide to book your trip to Rio de Janeiro, there will be festivities for you to check out. Whether you're there for Christmas or Carnival, you'll be able to celebrate like a local during your trip. If you're looking to find Isle Esme, you'll want to head to Paraty, Brazil, a small city known for its art and architecture that has become a tourist hotspot thanks to the franchise.
Must-Stop Photo-Op: If you're heading to Brazil, you'll want to make a trip to Christ the Redeemer, one of the most iconic colossal statues in the world. Sitting on top of Mount Corcovado, you can hike or drive to the summit of the mountain. If heights aren't for you, you can also take photos from the ground that will show off just how magnificent the statue really is.
Volterra and Montepulciano, Italy
According to Twilight author Stephanie Meyer, she named the Volturi before deciding that they would live in Volterra, Italy. Meyer claimed she wanted the city to have a clock tower that would be a focal point for the story and the movie. However, the filming for these scenes actually took place in Montepulciano, Italy, which is a little less than a 2-hour drive from Volterra.
Things to Do: Montepulciano is a province in Siena, and much of the filming took place in Piazza Grande, although there is no longer a fountain in the town square—that was an addition made by the props department. Both Montepulciano and Volterra are ancient cities in the Tuscan hills that were formerly part of the Etruscan Empire, so they have similar styles of architecture. After a long day of living out your Twilight fantasies, take a minute to drink some wine from the region. The Montepulciano grape is the second most planted red grape in Italy.
Must-Stop Photo-Op: When you're in the Piazza Grande, you'll be able to see the Temple of San Biagio, as well as the clock tower that is a focal point in the Twilight storyline. If you want to get inside the Volturi's lair, you'll want to make sure you go to the Palazzo del Comunale, which also features gorgeous views of the Tuscan countryside.
Which of these locations are you adding to your next vacation? Comment below.