Truma Q&A with Competition BBQ Master Chiles Cridlin – RVBusiness – Breaking RV Industry News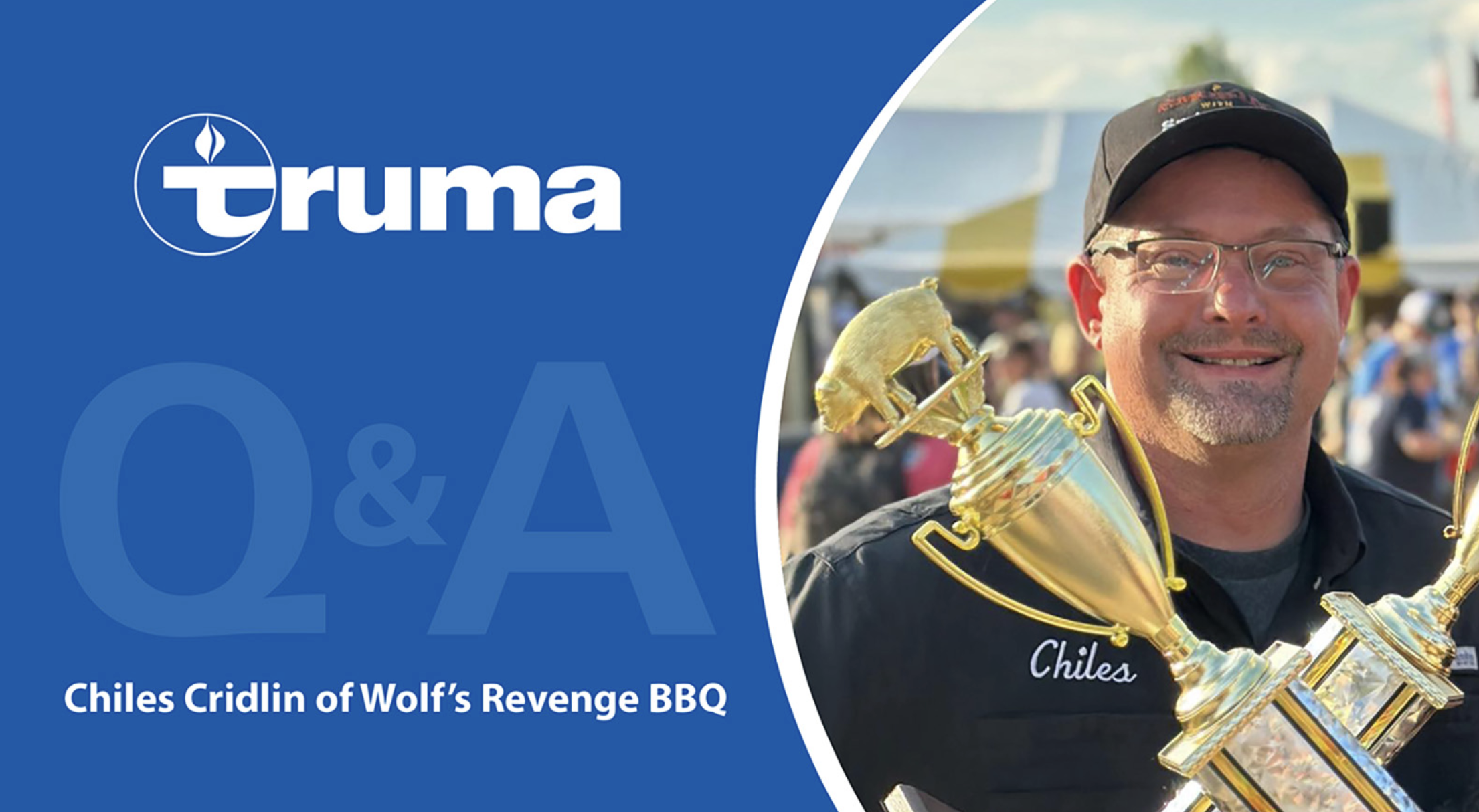 BBQ pit master Chiles Cridlin of Wolf's Revenge BBQ has been a proud owner of not one but two Truma AquaGo water heaters for over five years. He told us about his unique needs and why AquaGo fit the bill for his competition BBQ trailer.
Q: Tell us about your trailer. Why did you need two water heaters?
A: We have a custom BBQ vending trailer. We travel across the country for barbeque competitions, so we added living space for the team. The health department requires us to have separate water systems and water heaters for the food prep side and the residential side. Since it was a custom build, I got to choose my water heaters, and I knew I needed the Truma AquaGo.
Q: What was it about the AquaGo that made it a good fit?
A: Cooking BBQ creates a lot of messy dishes, and there is also a lot of hand washing. We do 25 to 30 multi-day competitions a year, with a three-sink set-up and hand washing station on the food service side. I needed a water heater that could keep up with that kind of demand. The AquaGo works well regardless of the water pressure, which is often very low when connected to shared or community water sources at these events.
Q: How has the AquaGo made your life "Simply Better"?
A: It's the only thing on the trailer I haven't had to fix! It keeps up with cleaning the dishes and keeping the team clean, too. Cooking and serving BBQ is messy and the AquaGo is almost instant on with no need for recovery time — we aren't having to stop and wait for hot water like our previous unit. The AquaGo is super efficient, and even with such heavy usage, I only need to fill my propane tank once a year for hot water.
If you are interested in sampling Wolf's Revenge BBQ's award-winning fare, you can visit their website for a list of upcoming competitions:
Competition Calendar (wolfsrevengebbq.com)
Source: https://rvbusiness.com/truma-qa-with-competition-bbq-master-chiles-cridlin/