Tri-State Protection Names New Full-Time President

ELKHART, IN – Tri-State Protection, a security firm that specializes in mobile patrols for storage facilities for large units such as boats, box trucks and RVs, announces in a press release the transition of Kris Seymore as the full-time President.
He brings a wealth of experience and expertise to the company, having worked in law enforcement for over 25 years. Prior to his service as a police officer, Kris served in the Army as a Army Ranger for 3 years, the release stated.
Prior to joining Tri-State Protection full-time, Kris served as the Chief of Police for the City of Elkhart. During his tenure, he successfully led the department through significant changes and challenges, earning him recognition as a trusted and respected leader in the community.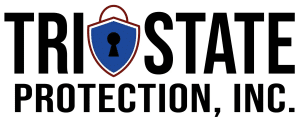 Kris' extensive background in law enforcement includes working as a SWAT Team Leader, Detective Captain, Assistant Chief of Police, and Field Commander of the Elkhart County Homicide Unit, where he maintained a case clearance rate of 93%.
As the new President of Tri-State Protection, Kris will bring his exceptional leadership skills, strategic vision, and commitment to excellence to the company to continue serving the community. With his guidance, Tri-State Protection is well-positioned to continue providing top-notch security services to its clients.
"We are thrilled to have Kris joining our team full-time," said Elizabeth Seymore, Operations Manager of Tri-State Protection. "His vast experience and leadership skills will be invaluable as we continue to grow and expand our business. We are confident that Kris will play a key role in helping us achieve our goals and maintain our reputation as a leading security firm."
Source: https://rvbusiness.com/tri-state-protection-names-new-full-time-president/