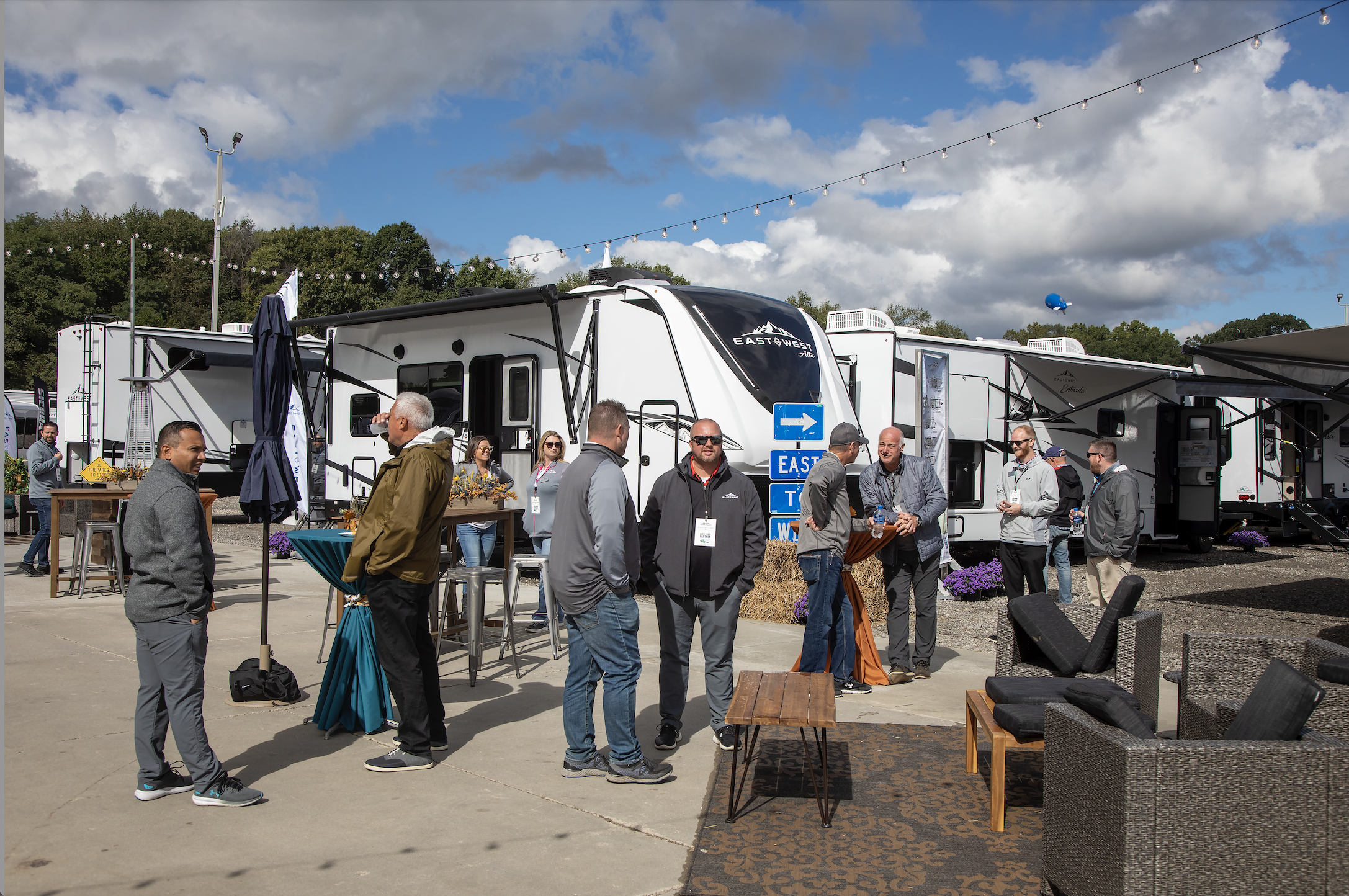 ELKHART, Ind. – The 2023 Elkhart RV Open House will be held this fall on the week of Monday, Sept. 25, in and around the northeast side of Elkhart, Ind., the chief executives of the nation's two largest RV builders, THOR Industries Inc. and Forest River Inc., have confirmed.
"It's about the same time as last year, a week after the Hershey Show (the Pennsylvania Recreation Vehicle and Camping Association's 54th Annual America's Largest RV Show, Sept. 13-17 in Hershey, Pa.)," confirmed Forest River CEO Pete Liegl, whose Elkhart-based Berkshire Hathaway Inc. division spearheaded the original Open House as a closed "Dealer Expo" at its corporate Elkhart headquarters in 2009 before it evolved into an all-industry trade show in which many of the nation's key manufacturers, suppliers and dealers began participating in various area locations.
Forest River in the ensuing years moved to three other show locations, and Liegl this week didn't have any additional information yet on his company's 2023 location for the Open House, which was cancelled for two years during the pandemic and revived in 2022.
Nor was THOR President and CEO Bob Martin in a position yet to address any details regarding this year's Open House. All that will likely be released in coming months, although it's a sure bet that the bulk of the OEM exhibits will again be located on the north side of Elkhart within a fairly close radius of the RV/MH Hall of Fame, which has announced plans to again host an expanding component supplier show in conjunction with the Open House.
But Martin is also comfortable with the general timing of the Open House, a full-week after the closure of the Hershey Show. "Part of the reason we've done that recently is to give our guys who were working the Hershey Show – as well as East Coast dealers — time to wrap everything up," said Martin, adding that "dealers are calling already and looking forward to it, especially after those pandemic closures. So, there's definitely a lot of positive buzz going into it."
Source: https://rvbusiness.com/thor-forest-river-confirm-23-elkhart-rv-open-house-dates/