'They're Prowling the Woods in Search of Technology to Destroy': This Family of Bears Won't Stop Smashing Trail Cameras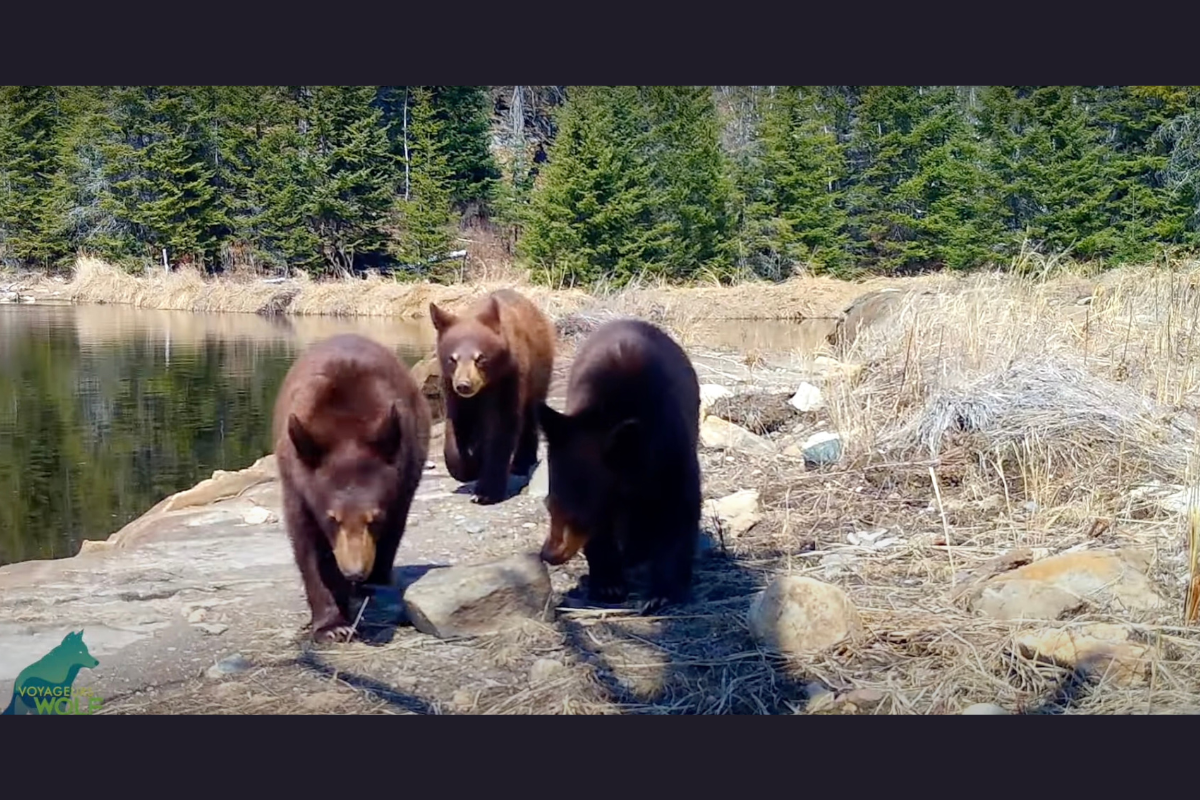 A research organization says they're facing a bear problem with their trail cameras. On five separate occasions, a mama bear and three cubs were caught on video actively destroying the cameras.
The Voyageurs Wolf Project shared all the clips from the incidents in an Instagram post.
Each video shows the mother bear followed closely by her cubs. They then approach the cameras and knock them to the ground. As the cubs grow, they start taking part in the camera destruction.
In the post, the organization jokingly added, "'Fool us once, shame on you! Fool us 5 times, shame on us!' You might be tempted to think, 'They just look so cute and sweet and innocent!'. But don't be fooled. These are highly-trained deviants prowling the woods in search of technology to destroy."
Trail cameras aren't cheap. In the post, the Voyageurs Wolf Project says they want to thank the Minnesota Environment and Natural Resources Trust Fund for supporting the project.
The organization primarily focuses on wolves during the summer in northern Minnesota. You can see a camera that watches wolves here.
Source: https://outdoors.com/theyre-prowling-the-woods-in-search-of-technology-to-destroy-this-family-of-bears-wont-stop-smashing-trail-cameras/