Thetford Launches New Website to Improve Service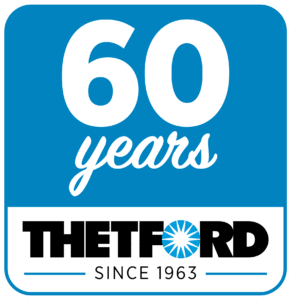 ANN ARBOR, Mich. – At the start of the new RV and camping season 2023, Thetford launches its renewed website, according to a press release from the company.
From both a service point of view and a commercial point of view, the website is adapted to the requirements of this time, the release stated.
Service wizard
Market research showed that Thetford clearly received two different types of website visitors: a group with a service demand and a group with a commercial need. Visitors with a service request often query about how a product works, how to maintain a product or how to fix a product.
Wendy Dujardin, services manager at Thetford, said, "Not every end-user is aware of their product model. In the past they had trouble finding the right one and therefore finding the right answer to their questions. A service wizard is now supporting our customers, leading them to all relevant documentation per product series, all in one place. This will help our end-users to become far more self supporting in case of service questions."
Improved customer journey
Next to an improved customer journey on the service side, the renewed website also offers a more inspirational commercial journey.
Norbert van Noesel, marketing manager at Thetford, said, "Although Thetford offers no direct sales to end-users, we like to guide our customers to have the best RV and camping experience and find the right products to support this experience. This is more than just showing products, it's about bringing people in an inspirational environment. Our new approach from areas of use, supported by lifestyle photography, creates a refreshing visual design."
For further information about Thetford, visit www.thetford.com.
Source: https://rvbusiness.com/thetford-launches-new-website-to-improve-service/