The World's Strangest Mammal Returns To Australia's Royal National Park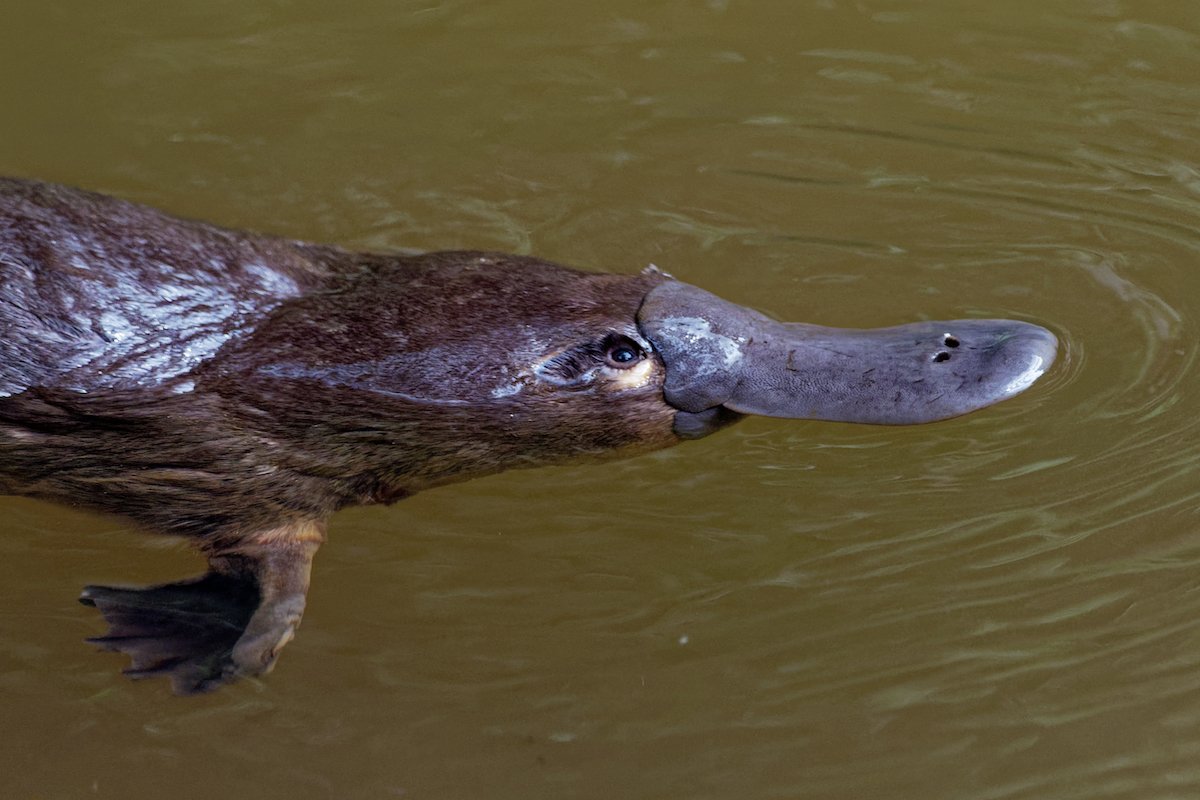 For the first time in half a century, Australia's Royal National Park will have a population of platypus, the University of New South Wales announced this week.
After eight years of planning, scientists released 10 platypuses — six females and four males — into the park with the intention of growing the population, so that hopefully one day it could be removed from the list of "near-threatened" species.
Penny Sharpe, Australia's minister for the environment, explained that the animal is "under immense pressure" to repopulate and she called the project "essential to assure the security" of the species.
According to academic research, platypus habitats, which are primarily in eastern Australia, have shrunk 22% in the past 30 years due to land clearing, river regulation, and extreme droughts.
Additionally, scientists say wild platypus have not been seen in Royal National Park for decades and that last year, they were unable to find any trace of the animal through DNA testing.
Although the translocation of the species is nothing new, their reintroduction into Royal National Park has both conservation and symbolic significance.
Professor Richard Kingsford, a researcher on the project, explained platypus will also help maintain a diverse ecosystem.
"We really want platypus to be the new sentinels of our rivers," Kingsford said. "If your platypuses are doing well, the river is probably in pretty good shape."
Plus, Royal National Park is Australia's second oldest national park. Located about 30 minutes south of Sydney, it protects 58-square miles of forests, swampland, cliffs, and beaches.
Known for it's mammalian features, duck-like bill, venomous spur, and egg-laying ability, the platypus is one of Australia's most iconic animals.
Although scientists are only starting with 10 platypuses, the major takeaway of the project is that they've found an area with abundant food and clean water to sustain platypus populations.
"This is a landmark project that will not only restore the platypus to its rightful place in Royal National Park but also aims to set the framework for future conservation efforts of a species largely overlooked," said Dr. Gilad Bino, the lead researcher in the project.
Source: https://outdoors.com/the-worlds-strangest-mammal-returns-to-australias-royal-national-park/