The Best Rooftop Tents You Can Buy This Summer

The question of whether or not to invest in a rooftop tent is a big one. But if you're in the market for one, you'll want to consider all the factors. If you're interested in purchasing a rooftop tent but aren't sure where to start, check out these ones to get an idea of what to look for in your shopping for a rooftop tent.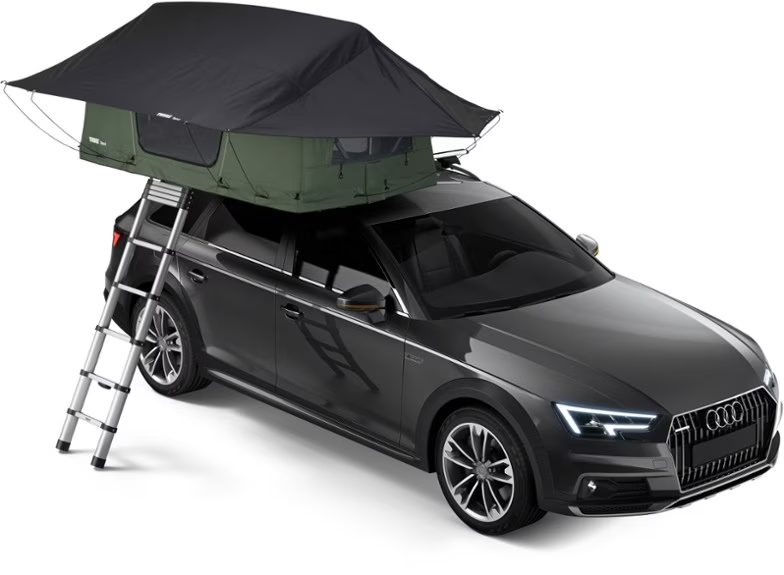 Made for two adults, this rooftop tent is made to save space while also leaving you with enough space to sleep comfortably. This aerodynamic tent makes it easier to drive with and more compact when it comes time to store it in the off-season. This tent is made to fit comfortably on most roof racks.
Thule Tepui Foothill Tent, $2,200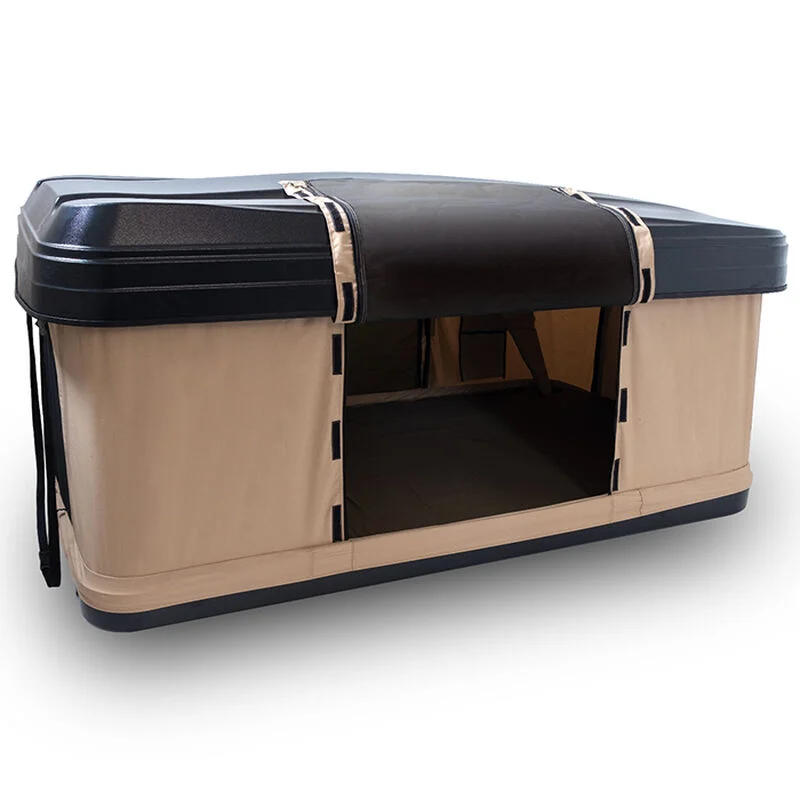 This rooftop tent is a versatile option if you don't have a lot of storage space on your camping trips. When it is not being used as a two-person tent, it can be used as a storage container to load up and get ready to go to your next destination.
Trustmade Hard Shell Rooftop Tent, $1,900

The Softshell tent from SMRT Tent is made for four people traveling and is good for trucks and SUVs. The fabric is soft and durable and is made to stand up against the weather, with a mildew-resistant cover. The Softshell also comes with an adjustable ladder making it easier to get in and out.
SMSRT Tent The Softsheel Tent, $3,000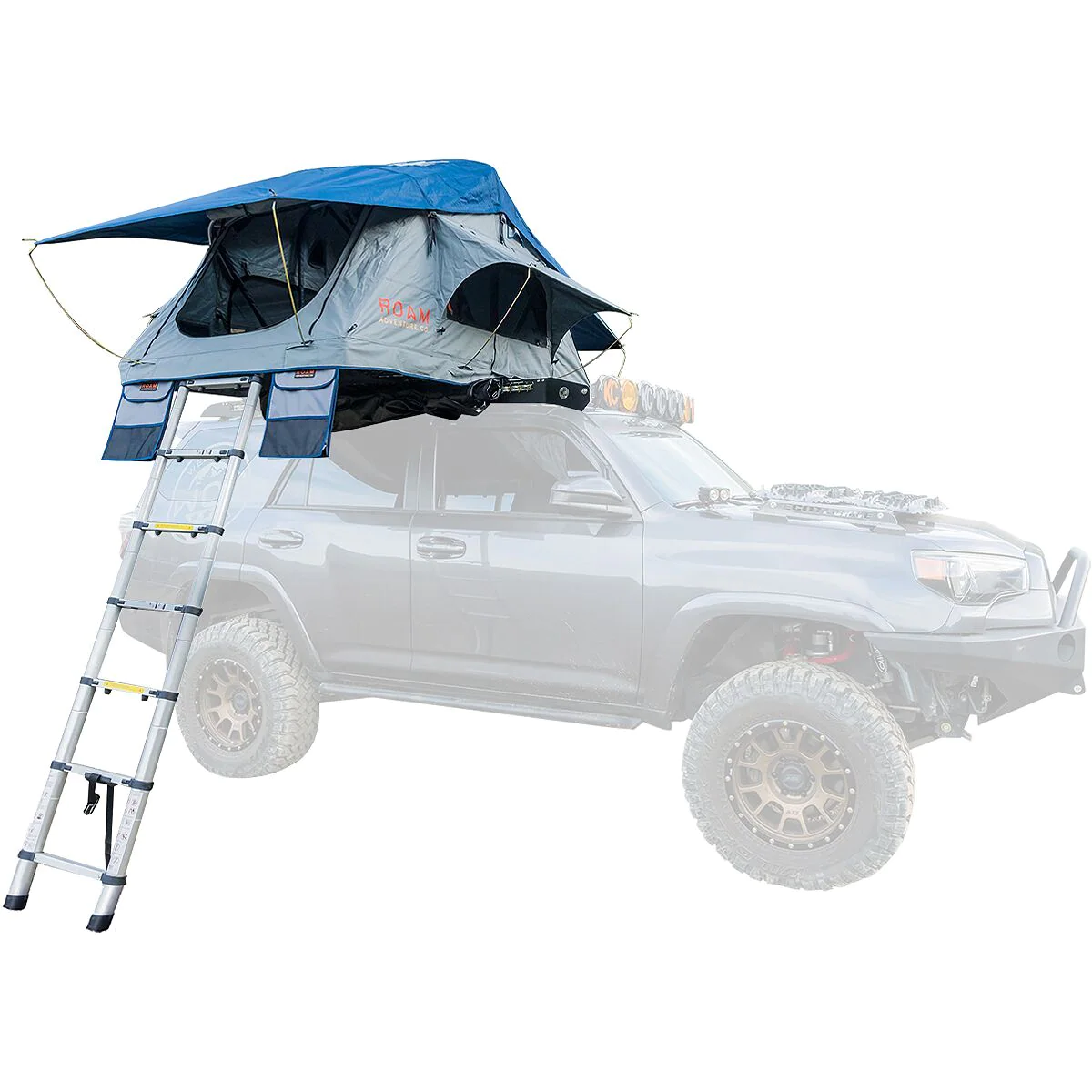 An excellent choice for the minimalist camper, this weather-resistant rooftop tent comes with a foam mattress that makes you feel like you're sleeping in your bed at home. With a PVC tent cover for your drives, this tent will be protected from the elements. This tent is cozy and compact made to make your long trips feel a little bit closer to home.
ROAM Adventure Co. Vagabond Lite Rooftop Tent, $1,750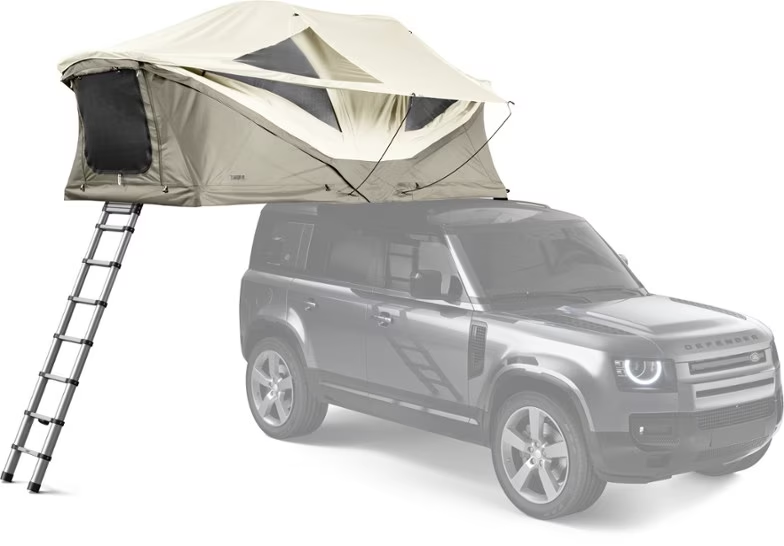 This tent option from Thule is made to work with any kind of car you may drive. The Approach tent is made to fit two adults and one child. The redesigned shape allows for a more spacious rooftop camping experience. This tent is quick to set up and comes with a rain cover, making it convenient and durable for years to come.
Thule Approach Tent, $2,800
This three-person rooftop tent is durable and ready to roll on your toughest adventures. With marine-grade stainless steel hinges, your tent will be secure on the road. One of the best parts of this tent is the skylight though, allowing you to watch the sunrise and sunset from the comfort of your own home away from home.
Overland Vehicle Systems TBK, $1,000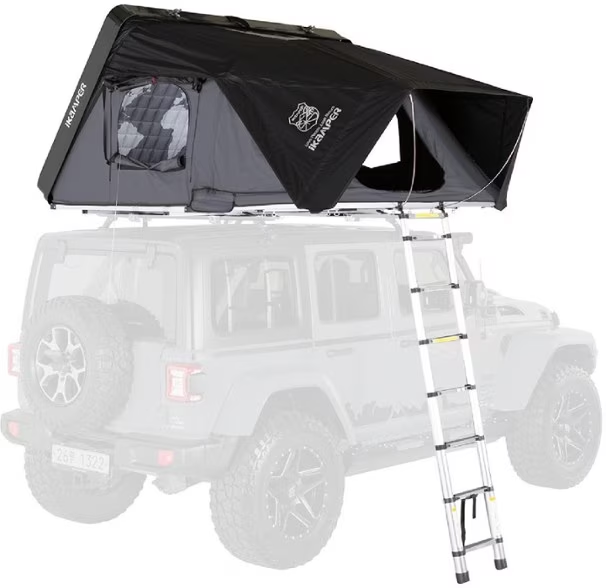 This new-and-improved version of the Skycamp provides more room and windows for those looking for a new rooftop tent. This tent can comfortably sleep three to four people and has plenty of legroom for those who might have a little more height. With a kingsized mattress and a reinforced hard shell, the Skycamp is ready for any adventure you might take it on.
Now available to add on, the iKamper Annex Plus.
iKamper Skycamp 3.0 Tent, $4,200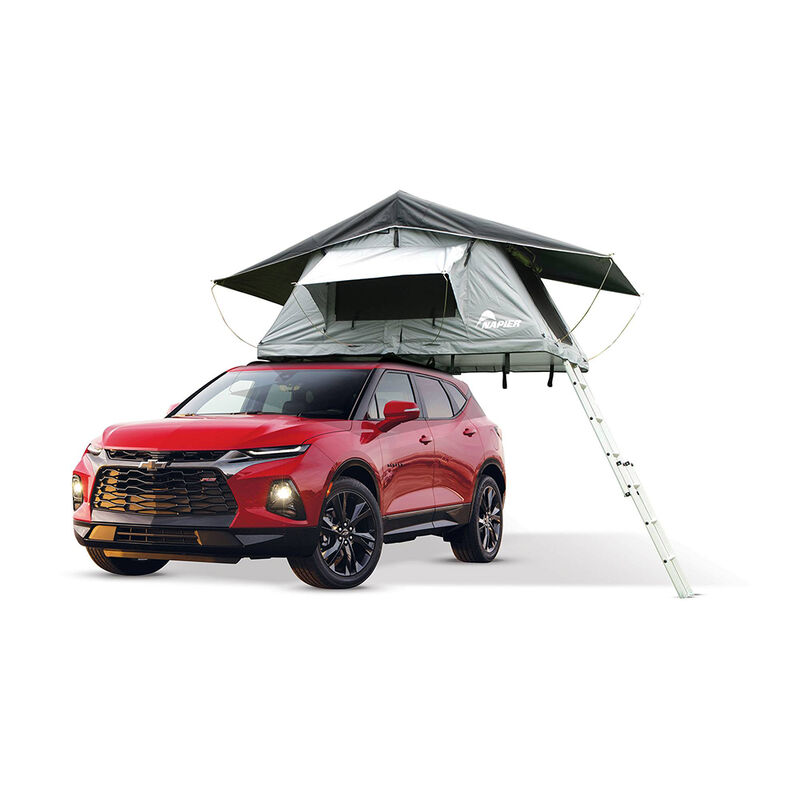 Made with ripstop polyester, sleep soundly knowing you're protected from the elements high and dry. With a foam mattress in the bottom, you'll be comfortable after a long day of travel or activities. Requires crossbars for installation.
Napier Rooftop Tent, $2,000
Source: https://outdoors.com/best-rooftop-tents-available-now/