The Best Fossil Hunting Locations in America

Fossil hunting has to be one of the coolest pastimes you can partake in. What other hobby gives you a glimpse into hundreds of millions of years gone by?
If ever you want a reminder of just how insignificant mankind really is, head out into nature and do a little fossil hunting.
When you find your first megalodon tooth that's as big as your hand, you'll quickly realize just how small we are.
Fossil hunting is a great excuse to be outdoors, spend hours wandering around looking at the ground.
It's more active than fishing and more relaxing than hiking. As an added bonus, some of the best fossil hunting spots are within national parks, so you're surrounded by beauty as well.
One thing to keep in mind: there are guidelines for what you do with what you find. The Bureau of Land Management has this free guide to explore that answers: "Can I Keep It?". It's also a good idea to check with fossil collection guidelines in any local area before you decide what to do next with what you find.
With all that in mind, we're going to share 12 of the best fossil hunting locations in America.
We won't guarantee a find but we will guarantee you'll enjoy the hunt.
Where can fossils be found in the United States?
Here are 12 places that are regarded as the best fossil hunting locations in the country.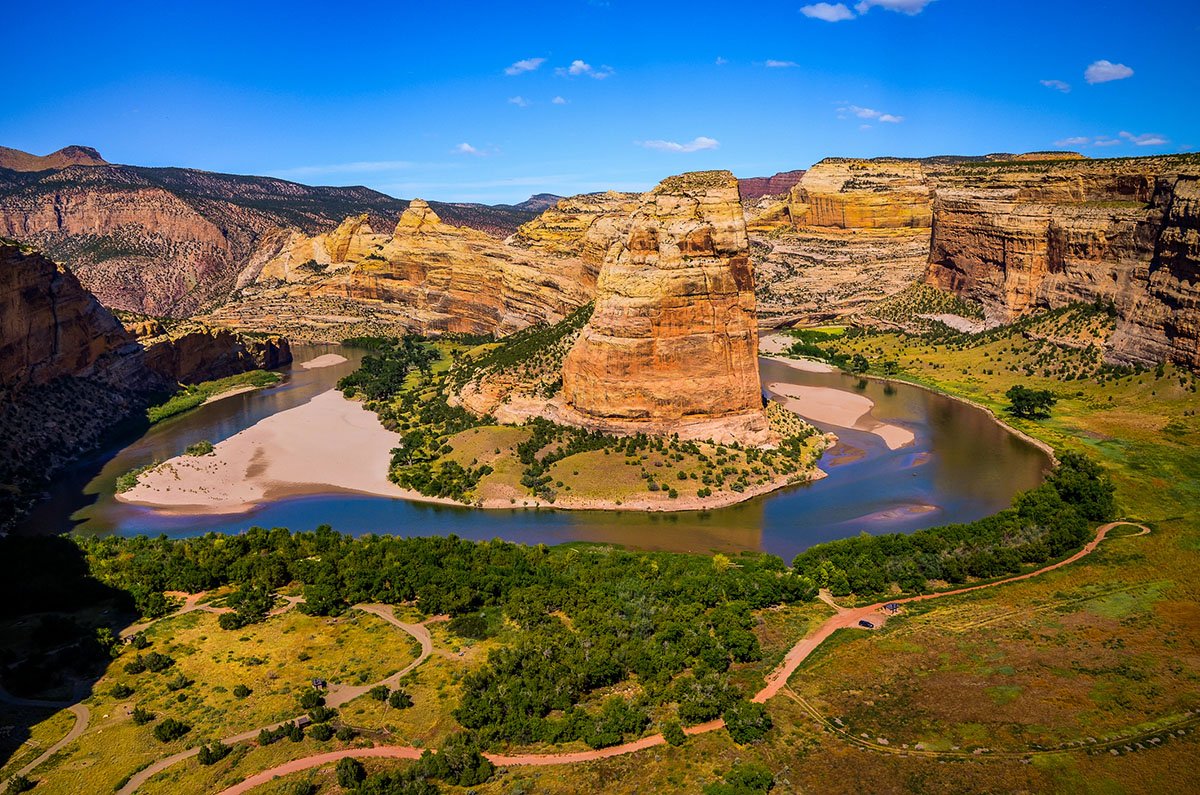 4545 Hwy 40, Dinosaur, CO 81610
If you're going to call yourself Dinosaur National Monument, you had better come up with the goods. Fortunately, the park lives up to its billing with a huge array of fossils from dinosaurs all the way to early man.
Dinosaur National Monument is split between Colorado and Utah and is accessible from Highway 40. It's easy to get to, halfway between Denver and Salt Lake City.
The Quarry Exhibit Hall has over 1,500 exhibits, including dinosaurs embedded in rock faces and lots of standalone bones. They are mainly from the Jurassic period and include bones from Allosaurus, Apatosaurus, Camarasaurus, Diplodocus and Stegosaurus.
As an added bonus, there's 210,000 acres of wilderness to explore, river rafting on the Green River and camping within the park.
145 Cliff Road, Montross, VA 22520
Westmoreland State Park is on the shores of the Potomac River between Washington D.C. and Richmond. Easily accessible via route 3.
The park is known for megalodon teeth buried in the sand on the shore. The area was once a shallow ocean, home to swimming dinosaurs and early fish. As each megalodon had up to 250 teeth, there are lots of them to be found!
There are also fossils from early dolphins, whales, alligators and early fish too if you can recognize them.
The river has gradually eroded the rock that once fossilized the animals. You'll often see new teeth or bones appear in rocks so it's a great place to go fossil hunting.
Westmoreland State Park is also a leisure destination, with camping, cabins, playgrounds, fishing, boat rentals, hiking trails, bird watching, and events. There are 6 miles of trails and a large meeting space for anyone to hire.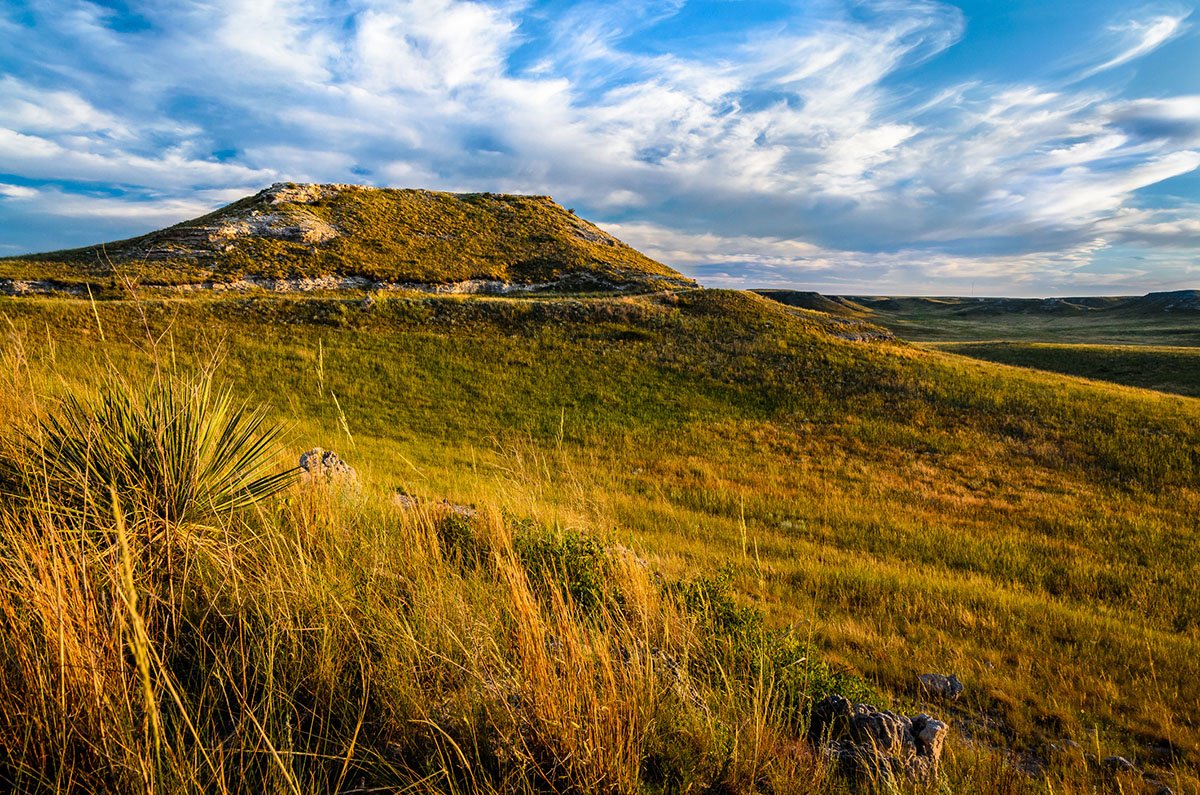 301 River Road, Harrison, NE 69346
Agate Fossil Beds National Monument near Harrison in Nebraska is the site of the remains of many Miocene mammals. Many of which were largely unknown before this site was explored.
The site had two main dig sites, University Hills and Carnegie Hills. Both yielded fossils of ancient horses Diceratherium, Menoceras, Daphoenodon, Promerycochoerus, Oxydactylus and many more creatures.
Each find gave us much more understanding of the period between dinosaurs and modern day, filling in many gaps of our knowledge as a result. Many of the finds have only been known from fragments of fossils before this find.
You won't find huge amounts of fossils on the ground like some of these fossil hunting spots but you may come across some surprising finds. If you come up empty, there's always the James Cook Gallery to check out.
15807 Teller County Road 1, Florissant, CO 80816
Florissant Fossil Beds National Monument is regarded by many as one of the best places in the country for fossil hunting. It's rich, diverse and covers a wide range of fossils, from trees to mammals.
There are apparently fossils of around 1,700 different species here, from petrified redwoods to fossilized insects, plants and mammals.
The highlight for fossil hunters will be Florissant Fossil Beds. It's a huge area that has thousands of fossils. There's also Ponderosa Loop, Petrified Forest Loop, or Geologic Trail for hiking and enjoying the landscape once you're done hunting for fossils.
The park has a visitor center, night sky programs, hiking trails, activities and more to enjoy.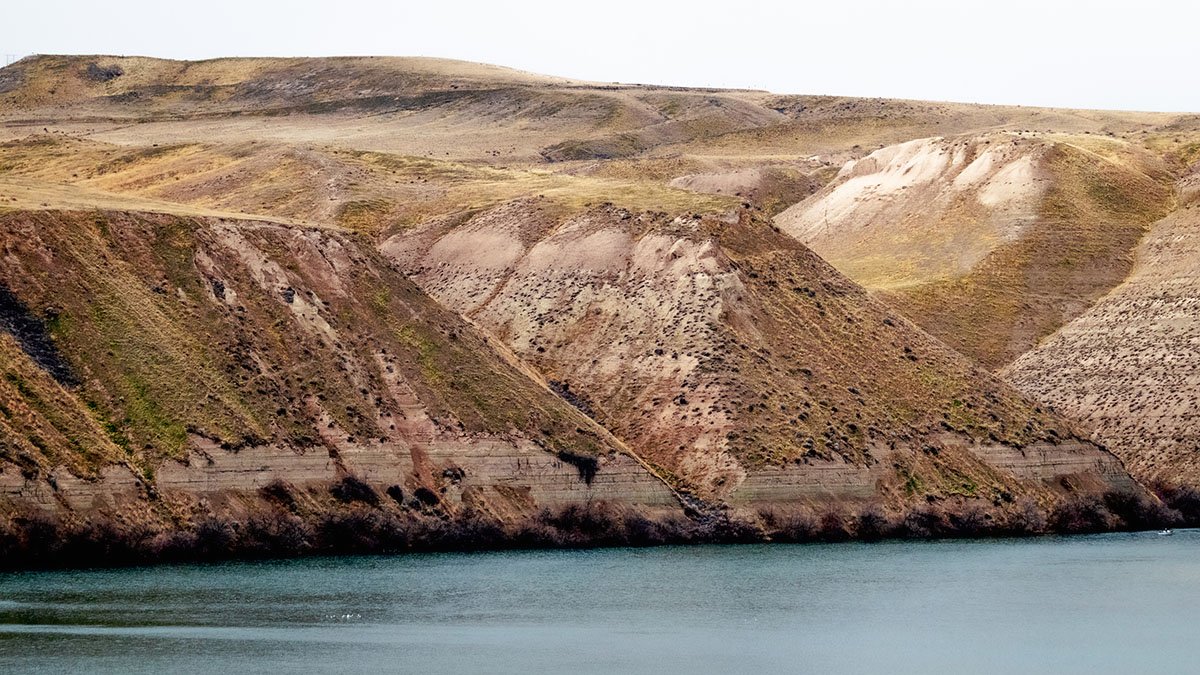 17970 US Highway 30, Hagerman, ID 83332
Hagerman Fossil Beds National Monument is famous for being the place to find the remains of Hagerman Horse, or Equus simplicidens. This is thought to be the link between prehistoric and modern horses and is regarded as very important to our history.
The area also includes a section of the Oregon National Historic Trail so you could combine fossil hunting with some hiking. Otherwise there's the visitor center, store, lake, Snake River and bird watching to enjoy.
The highlight will be the fossil beds though. A rich source of small fossils covering plants, insects, small mammals and perhaps Hagerman horses.
While most of the larger fossils have been picked clean by now, there are finds being made all the time so you never know your luck!
2750 Sweden Point Road, Marbury, Maryland 20658
Purse State Park, also known as the Purse Area of the Nanjemoy Wildlife Management Area, is another prime spot for fossil hunters. It is located on the banks of the Potomac River on Wades Bay.
It's a largely wooded area popular for hunting, fishing and fossil hunting and it's the latter we're interested in. The area is well-known for fossilized fish and shark teeth, with thousands of examples on the surface or just below the surface of the riverbank.
Make sure to arrive at low tide so you have maximum beach available, otherwise you won't have much space to hunt.
If you time it wrong, you can hike, picnic, hunt and fish in the park during the relevant seasons, which is another reason to visit.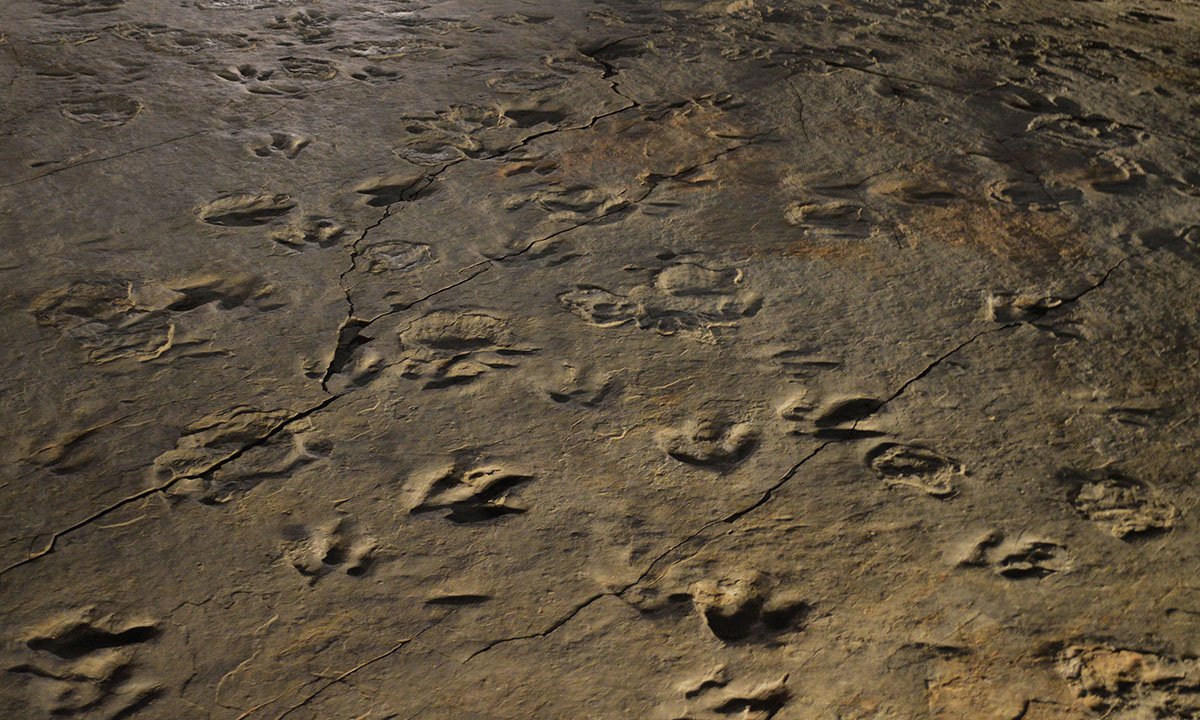 400 West Street, Rocky Hill, CT 06067
Dinosaur State Park is known as much for its fossilized tracks as its fossils but it's rich in both. If you're going to call yourself Dinosaur State Park, you had better deliver the dinosaurs.
Fortunately, it does just that and more. The park is apparently home to over 3,500 dinosaur tracks and thousands of fossils covering plants, insects, mammals and more.
There's also a large geodesic dome that houses the Exhibit Center, so if you don't find any fossils, at least you'll be able to see some on display. There's also the Dinosaur State Park Arboretum and miles of nature trails that include forest, swamp and ridges.
The park is a great place to visit for anyone even remotely interested in archaeology or paleontology. It is accessible, family friendly and provides the ideal spot for a little fossil hunting. What more could you need?
25216 Ben Reifel Road, Interior, SD 57750
Badlands National Park not only has a cool name, but it also has some of the most dramatic scenery of anywhere in America. It's a rugged landscape with undulating ridges and formations and one of the best fossil beds in the country.
You'll see a range of mammals here such as saber-toothed cats, ancient horses, rhinoceroses, donkeys and others. There aren't many dinosaurs here but there's plenty of fossilized remains of other creatures to seek out and enjoy.
The park has a cool visitor center with displays of finds. There's also a working paleontology lab where you can watch scientists create displays for the visitor center and local museums.
Badlands National Park is a fantastic place to visit in general but especially if you're a fossil hunter. You'll need your eagle eyes but there are lots of fossils embedded in rock formations to see if you don't find anything.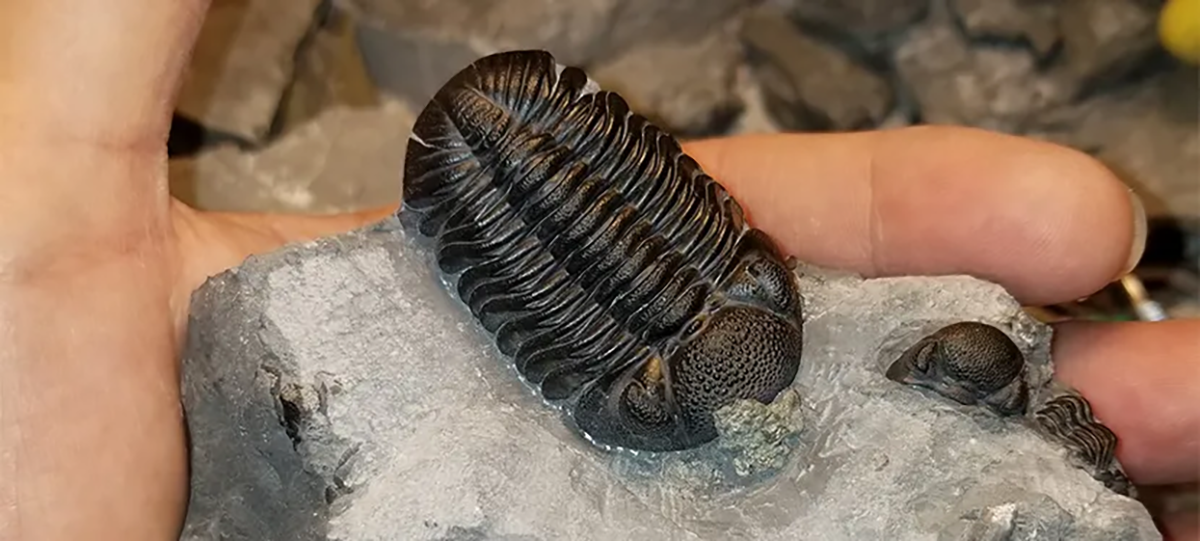 4050 North Street, Blasdell, NY 14219
Penn Dixie Fossil Park is open from April until October and provides rich pickings for fossils as well as a place to enjoy the great outdoors. It's 54 acres of former cement quarry and provides everything the budding fossil hunter could need.
Penn Dixie claimed the Guinness World Records title for the World's Largest Fossil Dig and has been voted the #1 place for fossil hunting, so this is the place to come if you live nearby.
The park is known for trilobites, prehistoric crabs, sea lilies, starfish, molluscs, coral, snails, petrified trees, plants and fish. There's also the annual "Dig with the Experts" event if you would like a group event with experts on hand to offer assistance or advice.
The park is well-organized and is as much about bringing the community in as fossil hunting. That means the park can get busy during summer but is well worth the journey if you can make it.
8570 E State Route 73, Waynesville, OH 45068-9719
Caesar Creek State Park in Ohio is a well-known fossil hunting spot for crinoids, shells, trilobites and coral. You can't use tools or break rocks to get them but if you find them loose on the ground, they are yours to keep as long as they fit into the palm of your hand.
The park is large and includes lots of leisure activities as well as fossil hunting opportunities. This is another park that gets busy but you could combine a little fossil hunting with a vacation, archery, boating, hiking, horse riding, hunting and more.
The fossil part of the park is in the Spillway. Here you'll find all manner of fossils with many just lying around or embedded within stones.
As long as you don't remove them with tools and they fit into your hand, you can keep whatever you find.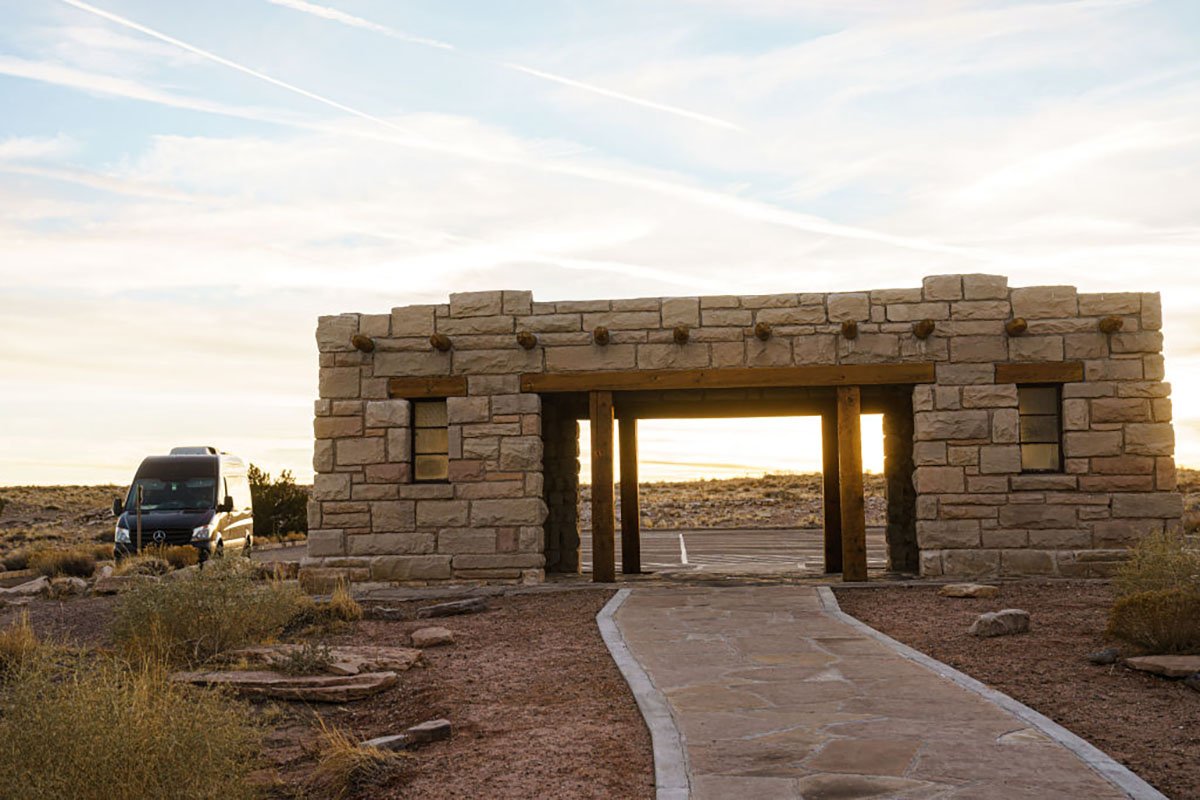 Petrified Forest, AZ 86028-2217
Petrified Forest National Park is 346 square miles of desert, scrub and badlands that was once a forest. The park originally came to fame because of petrified wood from the Triassic area.
There's more than just wood here though. There's a range of fossilized plants such as lycophytes, ferns, cycads, conifers, ginkgoes and others.
There's also a range of vertebrate fossils too, from the likes of archosaurs, lissamphibians, non-archosauromorpha diapsids, crayfish, snails, clams and others
You're not going to be tripping over Tyrannosaur bones here, but there's plenty of other dinosaurs and fossils represented.
Port Charlotte, Florida
Peace River is a prime fossil hunting spot for plants, invertebrates and shark teeth. You'll need a permit before you begin but otherwise, you're free to roam the riverside as you like.
There are lots of mammal remains as well as sharks but you can't remove them without a permit. It's illegal to collect artifacts from public land in Florida so you'll have to be ensure you follow guidelines from the state.
Otherwise, the riverbed and riverbank are prime locations for sifting and finding fossils. It gets busy in spring and fall and you'll need to watch the tide but is otherwise a great place to while away a day fossil hunting.
You can also walk down the river to Venice Beach where you'll find the Florida Fossil Site. It's at the end of Peace River and catches lots of washout from the river for more shark teeth and perhaps other fossils too.
Fossil hunting locations in the United States
There are literally hundreds of fossil hunting locations in America. Each has its own character and fossil types so there's sure to be something here you'll enjoy.
We tried to cover all areas of the country and all kinds of fossil types. If you have a keen eye and attention to detail, there's no reason why you couldn't end your day with some great finds.
Most locations are within parks or national monuments so will have amenities close by. They may also charge entry and require a permit for fossil hunting so make sure to check before you leave home.
And as mentioned earlier, the legalities of fossil hunting and what you can keep differ by park and by state so a little research goes a long way in avoiding trouble.
Where do you go fossil hunting? Did we miss your favorite spot? Tell us about your biggest discoveries and fossil hunting adventures below.
Source: https://outdoors.com/coolest-fossil-hunting-locations-in-america/