The Best Campgrounds in America For A Fly Fishing Weekend

Summer and fishing go hand in hand. You can create all the amazing technology you like, but there's nothing that compares to the calm tranquility of the great outdoors. Add the sweeping cast of a fly fishing line and the ripple as it hits the water and you have the most perfect day on earth right there.
If you want to turn that day into a longer outing, finding a campground near some pristine rivers is a great move. Here are 10 of the best spots to camp across the United States.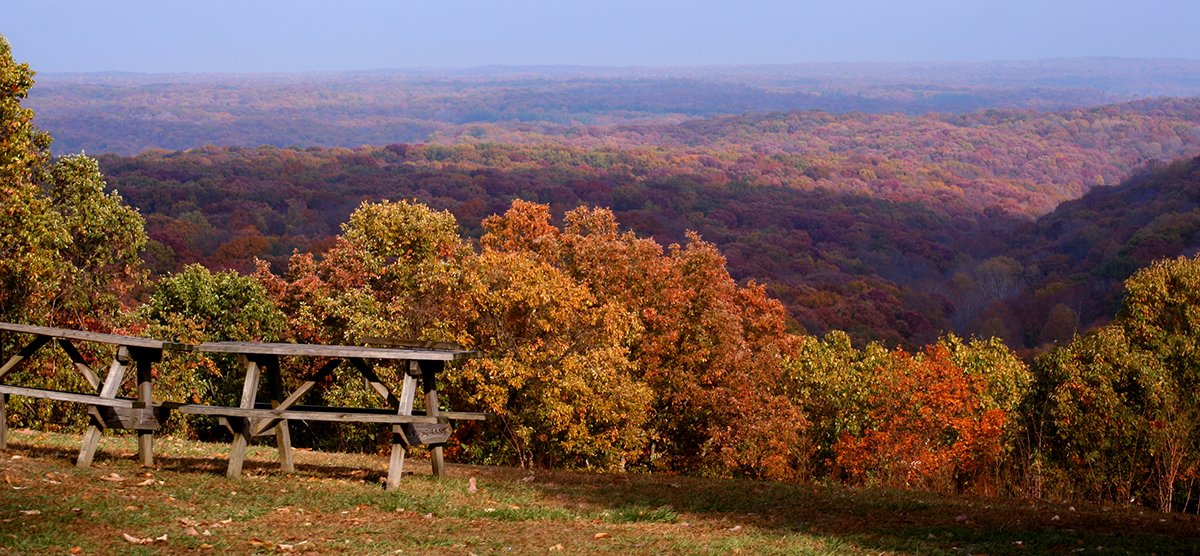 Brown County State Park near Nashville, Indiana is great for summer fishing and camping.
Also known as the 'Little Smokies', this state park boasts 16,000 acres of rolling wilderness, ravines, ridges and rough country. It's an amazing place to get away, not far from the city but far enough away to feel alone.
The campground is accessed from State Road 46 and is close to Ogle Lake and Strahl Lake. Both are good for bass, crappie and bluegill and prove very popular in warmer weather.
The campground welcomes tents and RVs and things can get busy. We would recommend booking in advance during summer, just in case.
1801 IN-46, Nashville, IN 47448
Located near Meredith, Colorado, the Frying Pan River is a tributary of the Roaring Fork River. It was apparently named after an incident where a frontiersman hung a frying pan on a tree over an injured friend so he would be able to find him again when he brought help.
The river is prime ground for trout. It sits within the White River National Forest in the Rocky Mountains. The park covers some 2.3 million acres and is proper wilderness.
The confluence of the Frying Pan River and the Roaring Fork River has been designated as Gold Medal Waters by the Colorado Wildlife Commission. It's catch and release but is well worth the trip.
Chapman and Group Campground are both close by the river and offer decent amenities close to the water. They both welcome tents and RVs but there's no power. Otherwise it's a great place to camp.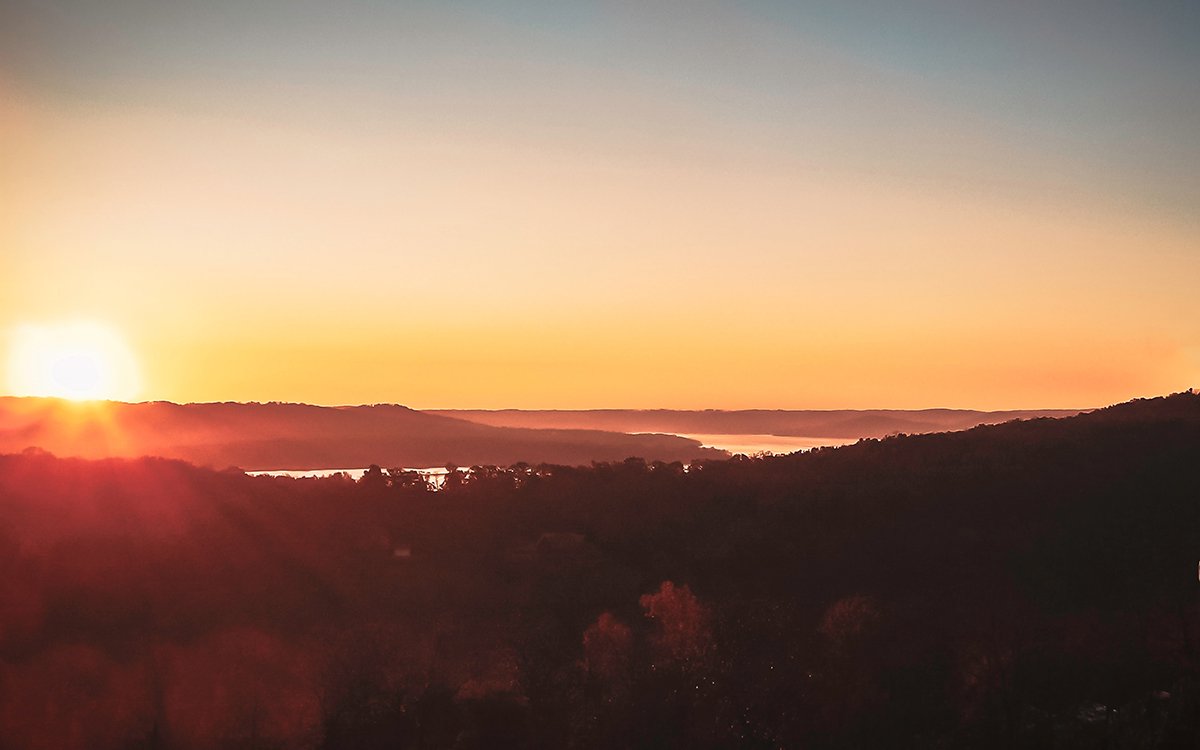 Table Rock State Park near Springfield, Missouri is known as one of the best places for bass in the entire United States. That makes it very popular during vacation season, so it's well worth booking.
The lakes are good for spotted bass, largemouth, smallmouth, and black crappie and you can usually fish all year round if you want to.
There are two year-round campgrounds; one has power while one is a little more basic. Both have water, accessible pitches, and other amenities.
Water is a big draw at Table Rock State Park. There's also hiking, biking, skiing, picnics, and lots of outdoor activities to keep the family happy while you're out fishing.
5272 Historic Hwy 165, Branson, MO 65616
Aside from the amusing name, Elephant Butte Lake State Park is an amazing place to camp. The weather, scenery, clear water, and the 4,500 ft elevation makes this a great place to vacation.
The huge lake in the park is great for walleye, catfish and white and striped bass and there's enough room for everyone to cast their line in peace.
The camping is great here too, both for tents and RVs. There's power, water, restrooms, picnic areas, children's playgrounds and plenty to see and do.
This is a thriving leisure area so you'll also see people jet skiing, kayaking, hiking, biking, sailing, cruising and even staying on houseboats. It can be very busy in the high season but the park and the lake are large enough so it doesn't ever feel overcrowded.
101 NM-195, Elephant Butte, NM 87935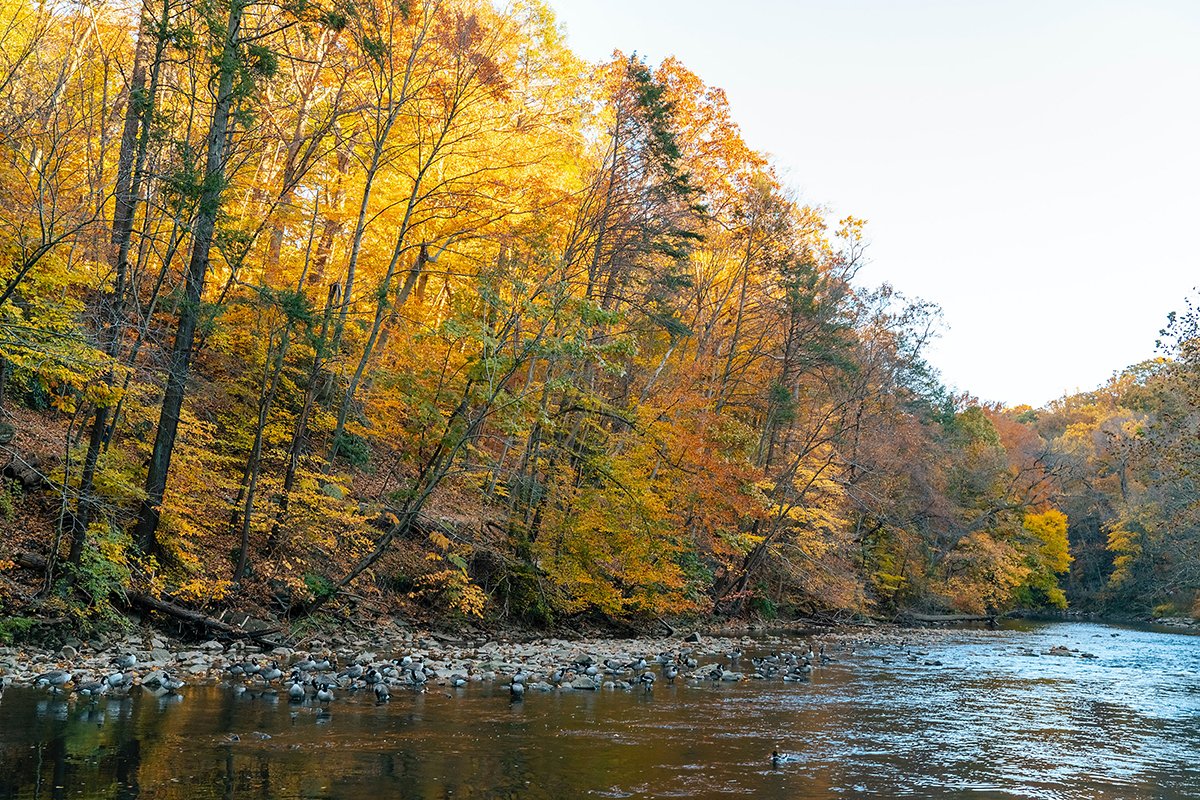 Penn Avon Campgrounds are close to Selinsgrove, PA. It was recommended to us a few years ago as one of the best places for freshwater fishing in the state.
There are plenty of pitches, both for RVs and tents, lots of amenities, power, water, restrooms and more. There's also Wi-Fi if you really must stay connected, and playgrounds and activities for the kids.
The fishing is great. There's a river by the campsite and other rivers close by. They are good for sitting by the creek or the river and whiling away sunny days doing nothing but watching your lure.
While not a state park like others in this list, there are a number of private campgrounds within the region that offer a great way to relax and unwind.
22 Penn Avon Trail Route 204, Selinsgrove, PA 17870
Lake Bob Sandlin State Park is not far from Pittsburg in northeast Texas. It's the opposite of what you imagine it would be in the state with 100ft high trees, verdant forests, rich green wilderness and fishing lakes.
The 9,000 acre lake is great for trout, white bass and catfish and perhaps even the odd sunfish. It's a huge lake with enough space for everyone and has boat ramps and cleaning stations too.
The site offers 107 campsites, most with power, some with water and some without. There are a few cabins to hire too if you prefer.
The area is great for swimming, fishing, kayaking, hiking, biking and there are hire services within the park if you don't bring your own equipment.
341 State, Park Rd 2117, Pittsburg, TX 75686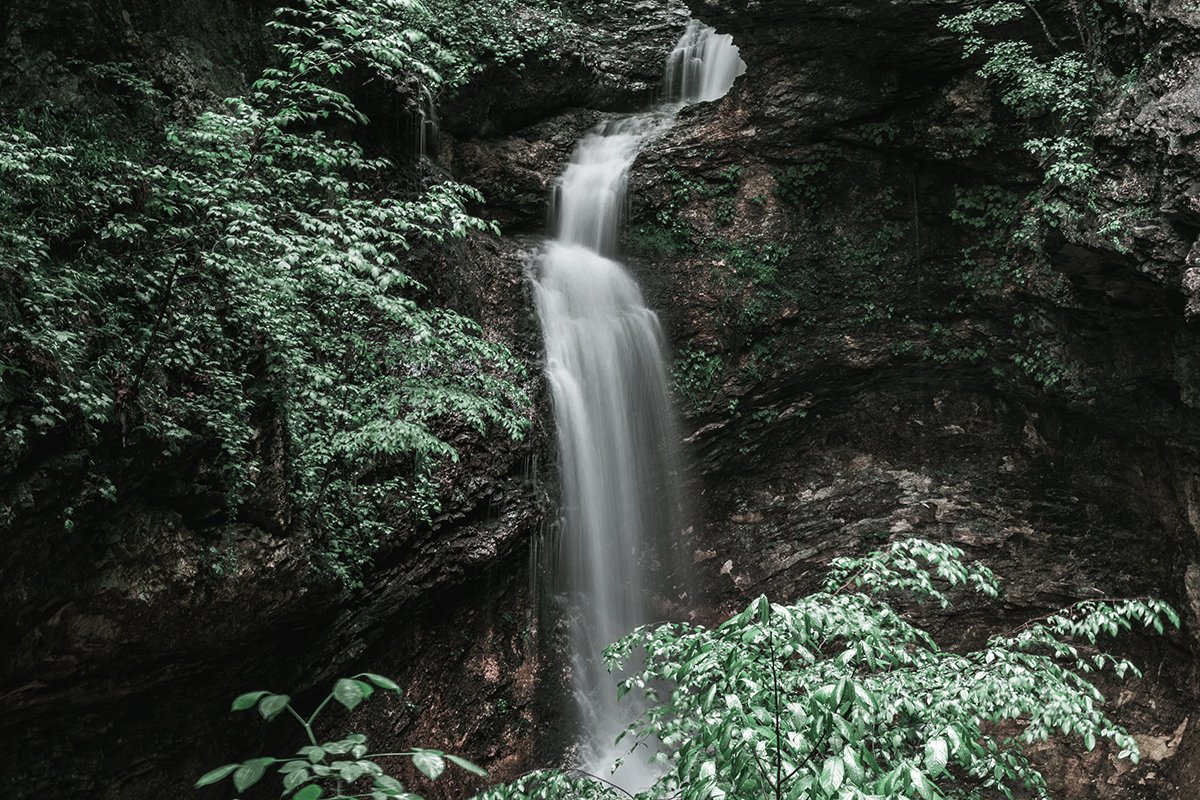 Bull Shoals-White River State Park in Arkansas is another prime spot for fly fishing. It is regarded as one of the best places in America to fish trout and is a surefire hit for families too.
There are 113 campsites, some with power and water, some without. There are some tent pitches and RV rentals onsite.
There's a huge visitor center above the dam and lots of amenities either onsite or close by. It's a family vacation spot so you'll see lots of kids in summer and plenty of families to make new friends and share fishing stories.
The White River itself is amazing, easily one of the most scenic rivers in the state. It's bordered by forest for much of the way and is the perfect place to destress and leave the world behind.
153 Dam Overlook Lane, Bull Shoals, AR 72619
Lake Waramaug State Park, near New Preston in Connecticut is a lovely spot and the 650 acre Lake Waramaug is the highlight. It's surrounded by trees and is great for rock bass, catfish, bluegill, redbreast, sunfish and others in the summer.
The park offers boat rental, a boat launch and a campground with 76 sites. Most are basic without power but that doesn't detract from your experience. As long as you don't mind going without a shower for a day or two, this is a great place to camp and fly fish.
30 Lake Waramaug Rd, New Preston, CT 06777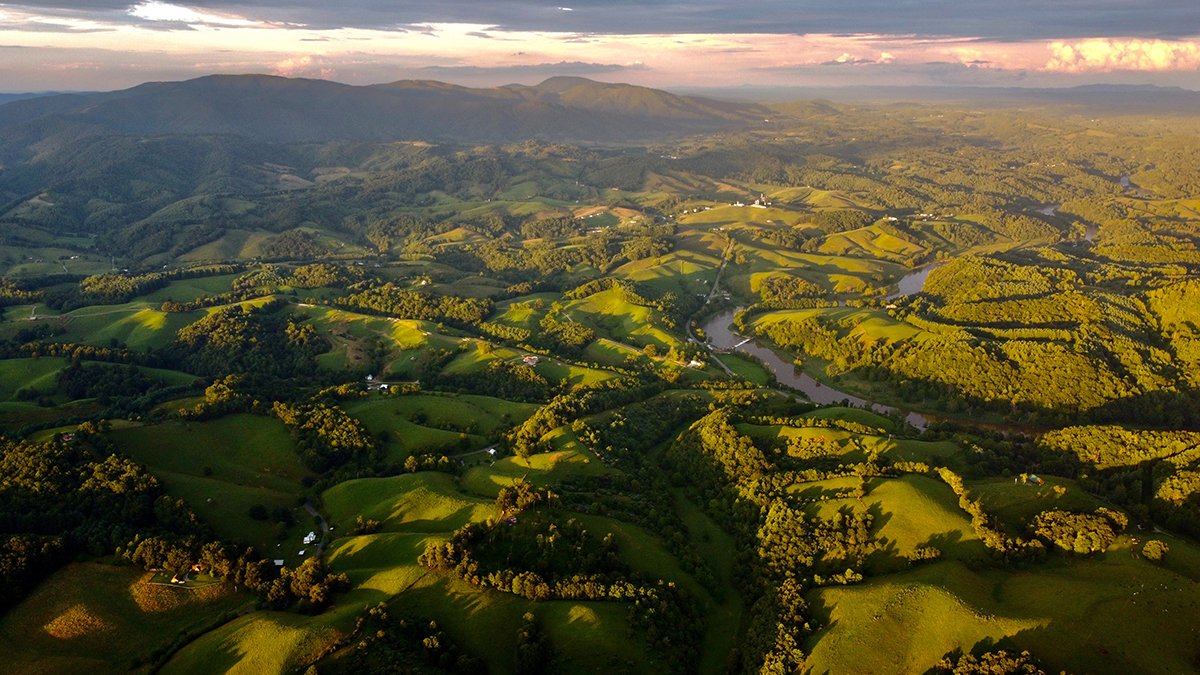 Grayson Highlands State Park near Mouth of Wilson, Virginia is a popular vacation spot as it's close to Mount Rogers and Whitetop Mountain. Both are big draws to the region and prove popular in summer.
You'll need to hike down the Appalachian trail a little to fish but there is 10 miles of riverbank that's great for trout and a little alone time. That makes the walk worthwhile in our book!
The park campground has yurts, a bunkhouse and several campsites, some with power, some without. There are also a handful of campsites with space for horses too.
The campsite has lots going on including fishing, hiking, biking, horse riding, swimming, and bouldering. The entire park is set up for leisure so you'll always have something to do here.
829 Grayson Highland Lane, Mouth of Wilson, VA 24363
McArthur-Burney Falls State Park near Burney, California is our final campground with fly fishing in America. The park is home to Lake Britton, which sits between Mount Lassen and Mount Shasta in the north of the state. The lake is great for black bass, smallmouth, crappie, bluegills and catfish drawn by the cold water from Burney Falls.
Thanks to those falls, the campgrounds and area in general gets busy during peak season. There is plenty of space for everyone though and the falls should draw most of the crowds away from the lake.
The campgrounds in the area cater to both tents and RVs. Some have amenities while others don't so book carefully when you come.
24898 CA-89, Burney, CA 96013
---
Source: https://outdoors.com/best-campgrounds-in-america-fly-fishing/