The 12 Best Mountain Biking Trails in California

If you love life on two wheels, California is one of the best states to live in the United States. It offers incredible variety and more grins-per-mile than just about anywhere else in the world.
California is rich in singletracks, downhills, and trails, providing a wealth of challenging spots for mountain bikers to test their limits and find new thrills. This makes it challenging to narrow down the list, but here are 12 of the very best loops, parks, and trails to explore on two wheels.
Location: Marin County
Difficulty: Intermediate
Distance: 16 miles
Time: Around 2 hours
Route: Loop
The Mount Tam loop is a classic; a steady loop starting at Blithedale Park with around 2,500 feet of climbing at a maximum of 16%. It's a shared-use trail, so you'll share many areas with hikers and dog walkers. Dogs are usually on a lead.
The trail climbs an old railway called Old Railroad Grade to the summit of Mount Tam and evolves into a fire road and mixed trail further on. There are large redwoods to provide shade, a creek, hardpack, and a climb up to an amazing viewpoint overlooking San Francisco Bay.
There's a short, paved section after the viewpoint until you hit the dirt trail again before riding more fire roads, a switchback, and ending with a rocky sandstone section that brings you back around to Old Railroad Grade once more.
Location: Santa Cruz
Difficulty: Advanced
Distance: 20 miles
Time: Around 2-3 hours
Route: Network
The Forest of Nisene Marks and Soquel Demonstration Forest may have a long and intimidating name, but the trail is much more approachable. Located by Soquel Creek, this is a mountain-biking trail with no amenities, so you'll need to bring your own food, water, and spares.
The ride can include a selection of well-known forested trails, including Sawpit, Tractor, Braille, and Sulphur Springs. This is a trail network, so how far and how hard you go is entirely up to you. There's a mix of fire roads, singletrack, and climbs with some optional downhills, if that's your thing.
Watch the surface after rain, but otherwise the trails are stable and rideable. If you have the time, check out Braille Trail. It's rated one of the best mountain-bike trails in the state.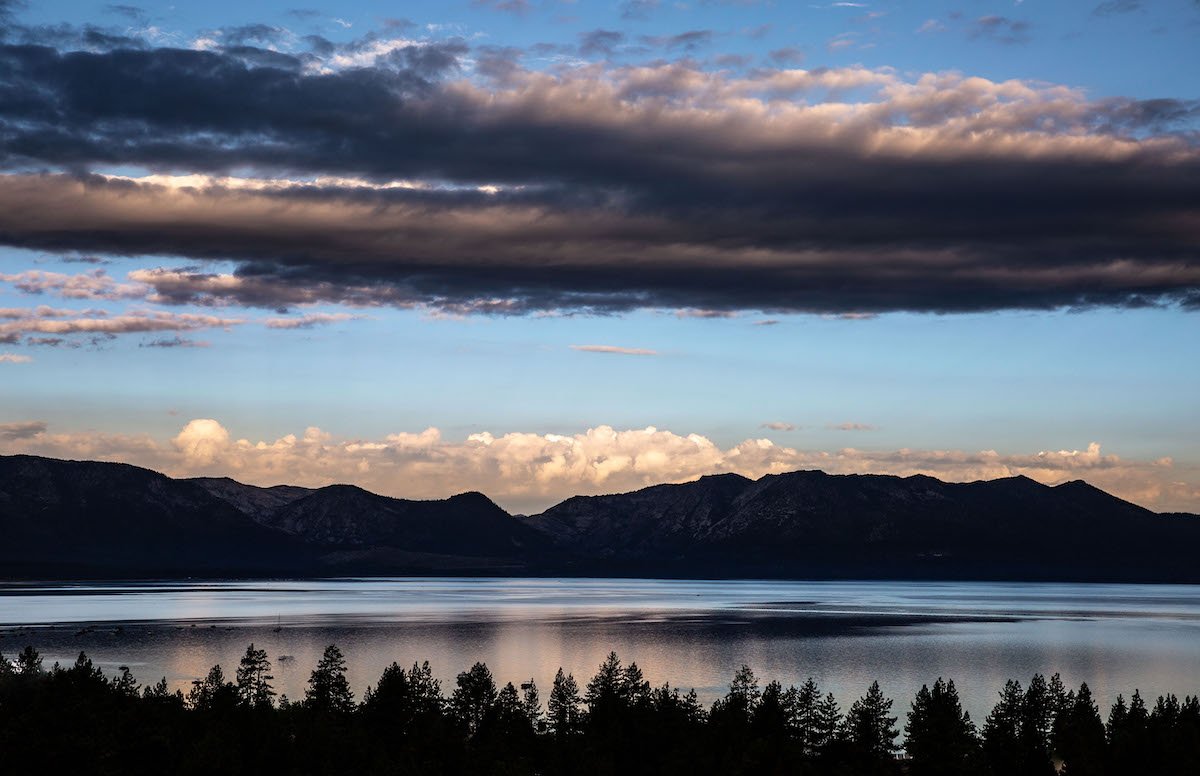 Location: Tahoe
Difficulty: Intermediate/Advanced
Distance: 187 miles
Time: As long as you like
Route: Loop
The Tahoe Twirl is an epic series of trails stretching around Lake Tahoe, into Nevada and back into California again. It's 187 miles long and is an amazing mix of woods, deserted areas, 4×4 areas, campsites, and wilderness.
The trails are typically in very good condition, and the majority of them are off road on singletrack or fire roads. The difficulty isn't technical, but you'll need your wits about you to manage the sheer variety of terrain.
One minute you'll be riding in the desert alongside Jeeps, then you're in the forest around Lake Tahoe, and then you're riding a rocky singletrack. It's a great network of trails that manages to keep you off the road for the majority of those 187 miles.
Location: Marin County
Difficulty: Intermediate/Advanced
Distance: 10 miles
Time: Around 1-2 hours
Route: Loop
The Camp Tamarancho Loop is near Fairfax, California and is maintained by The Marin Council and Boy Scouts of America. You'll need a day permit ($5) to ride, but it's well worth the expense if you like challenging singletrack.
Here in Marin County, you're in the birthplace of mountain biking. While relatively short, the Camp Tamarancho Loop is a challenging trail with switchbacks, rock gardens, and some technical sections. Those are all joined up with easy hillside trails and some forest tracks beside redwoods and shaded areas.
This loop includes Endor, which is widely regarded as the first "proper" mountain-bike trail ever built (at least in California). There's a short climb at the beginning before a descent through a wide range of sections until the end.
While you do have to pay to ride here, the trails are well-maintained and there are no hikers or dog walkers, so you can go full gas for all 10 miles.
Location: Los Angeles County
Difficulty: Intermediate
Distance: 15 miles
Time: Around 3 hours
Route: Loop
Strawberry Peak Loop offers a fitness challenge. There's a long climb at the beginning and some steps further round. If you're in good condition, you'll have no problem. If it's early in the season and you're still getting your legs, you may have more of a challenge.
You'll begin on Angeles Forest Highway, heading to Strawberry Peak on Colby Canyon Trail where you'll progress downhill over well-maintained trails to Gabrielino Trail. From there, you'll be up and down more gradually through some nice countryside with plenty of greenery until you get to the Angeles Crest Highway.
Then, you'll hit faster singletrack with some bermed switchbacks—ideal for a little adrenaline rush before you begin winding down. The trail is well looked after and typically in good condition, but it gets slippy in places after rain.
Location: Gold Valley
Difficulty: Advanced
Distance: 15 miles
Time: Around 0.5- 1 hour
Route: Downhill
The Downieville Downhill mountain-biking trail is also home to the Downieville Classic Downhill Race, so it has an amazing pedigree. It's one of the most famous downhill races in the calendar, known as much for its length as its complexity.
There's no need to race it when you're there though. You can enjoy the 5,333-foot descent from Packer Saddle to Downieville at your own pace, depending on how busy it is. There's 1,000 feet of climbing to get there (or a shuttle, if you're not into climbing).
Once at the top, you'll begin on the Sunrise Trail, which is a great warmup. Then, you'll hit the Butcher Trail, and that's where it gets technical. It's fast, flowing, and has lots of loose rocks.
Take a left partway down to Second Divide or go right for Third Divide. The Second Divide is longer, while the Third Divide is smoother and much faster.
Time it right and you'll have the trail to yourself to take at your own pace. Hit it on a weekend or in July around the Downieville Classic and traffic will be much faster.
Location: Marin County
Difficulty: Easy/Intermediate
Distance: 10 miles
Time: Around 1 hour
Route: Loop
Angel Island State Park offers a great singletrack with some of the best views in the region. It's another Marin County special, this time within a state park. You'll need to take a ferry to the park and pay to enter, but it's well worth the price.
There are two trails. The one you'll probably be most interested in is Perimeter Road. It's the longest trail and is mainly for riders rather than hikers. It's set above San Francisco Bay and provides amazing views of Golden Gate Bridge and the city. There's a gradual climb and undulating terrain but nothing too arduous.
The main route is counterclockwise around the trail, where you'll see the Bay, Alcatraz, the old immigration station, and the Pacific Ocean. There's also an inner loop called the Fire Road Loop that's a little shorter. Add that to the itinerary, if you have the energy. There's also an optional hike up to Ida Trailhead as part of the trail with a helpful bike rack, but you'll need your own lock.
Location: Death Valley National Park
Difficulty: Intermediate
Distance: 65.6 miles
Time: Around 8 hours
Route: Loop
Titus Canyon in Death Valley National Park begins and ends in a rest area on Highway 394 in California. It crosses the border into Nevada, but the main parts are in California, so it belongs on this list!
There are three main parts of the loop—a 20-miler starting at Scotty's Castle Road, a 30-mile trail on Titus Canyon Road that includes a 2,000-foot climb and a 5,000-foot descent, and a final 15-mile stretch back to the start where Scotty's Castle Road meets Daylight Pass Road.
Ride one, ride all. It's all possible here.
If you haven't ridden Death Valley, you really should. It's a desolate place filled with rocky trails, fast singletrack, more technical sections, and some hair-raising areas. Make sure to ride outside of summer, otherwise you'll never make it round. Take spares and a full Camelbak with you.
Titus Canyon is an amazing all-dayer that delivers climbing, descents, fast and slow areas, and one of the most memorable rides you'll ever make.
Location: Orange County
Difficulty: Easy/Intermediate
Distance: 5 miles
Time: Around 1-2 hours
Route: Loop
El Moro Canyon Loop is a short loop with some steep ascents. The trail starts at an RV parking lot at the entrance to Crystal Cove State Park and takes in some amazing scenery over well-maintained trails.
The loop is only 5 miles, but it includes some climbing as well as descending, so it will take longer than you think. It's rocky in some places and fast in others, challenging your bike handling and fitness in equal measure.
You'll first skirt the El Moro Canyon and cross a cool wooden bridge before you hit the canyon. The trail then runs along the bottom of the canyon over dense vegetation until you hit a fairly steep slope at the end. You'll then hit a reasonably fast singletrack before coming to a tree-shaded final stage.
The El Moro Canyon Loop has a network of trails that branch off the loop for some extra miles, if you're in the mood for them, making for a great day out.
Location: Mission Viejo
Difficulty: Intermediate
Distance: 8 miles
Time: Around 1-2 hours
Route: There and back
Black Star Canyon Falls Trail is a there-and-back singletrack in Cleveland National Forest in Mission Viejo, California. It's popular for hiking, bird watchers, and biking, so you'll need to be on point to avoid traffic.
This can be a challenging route thanks to the rocky terrain, but it's full of trees, wildlife, hills, a river, and boardwalks. There's also Black Star Canyon Falls and an old Native American camp by the trail for a little extra interest.
The trail itself requires good bike handling, but it starts gently with a nice wide trail and a gentle upward slope. Once you get to Main Divide Truck Trail, you'll rejoin another fire road and hit some twisty sections. There are other optional trails branching off the main Black Star Canyon Falls Trail, so, if you still have the energy, try one of those!
Black Star Canyon Falls Trail can be a great ride or a frustrating one, depending on how many dog walkers are there. The scenery makes it well worth the journey, though.
Location: High Sierra
Difficulty: Intermediate/Advanced
Distance: 25 miles
Time: Around 3-4 hours
Route: There and back
The Cannell Trail, an IMBA Epic Route, sits within the Sequoia National Forest in California. It begins at around 9,000 feet above sea level and stretches for 25 miles, so fitness is essential.
The trail begins in Kernville northeast of Bakersfield (more specifically, Sherman Pass). You could go the extra-hard way up to Sherman Peak, but the trail itself heads south from the parking lot. Sierra South Mountain Sports runs a daily shuttle, or you can ride up to Sherman Pass and complete the trail that way.
The trail is a mix of loose trail and rocks, but the trails are well-maintained and usually in good condition. You may occasionally find ruts from motorcycles, since they can use the trail too.
The trail is a mix of short climbs, downhills, singletrack, and fire roads. There's a network of trails running throughout the national forest, but the Cannell Trail runs you through Big Meadow, Cannell Meadow, more fire roads, the canyon, and some more technical areas with switchbacks towards the end, so save some energy, if you can.
Bring a map or ride with someone who has done the trail before, because it's easy to get lost. Other than that, it's the perfect place to explore on two wheels.
Location: High Sierra
Difficulty: Hard
Distance: 36 miles
Time: Around 8 hours
Route: There and back or point to point
Armstrong to Strawberry is another IMBA Epic Route. It can be a there-and-back route if you're really fit or want to camp overnight. Otherwise, it's a point-to-point route with lots of variety and elevation.
The trail begins near the Strawberry Lodge on Highway 50. Some find using a shuttle van essential, or you could ride the trail however you like to get there and back. Either way, you're in for a hard but rewarding day in the saddle with views of Lake Tahoe, the Sierras, woods, rocky trails, and some amazing wilderness.
The trail is mostly singletrack with some smooth fast sections and some slow more twisty sections. It's scenic and includes a wide range of views to enjoy.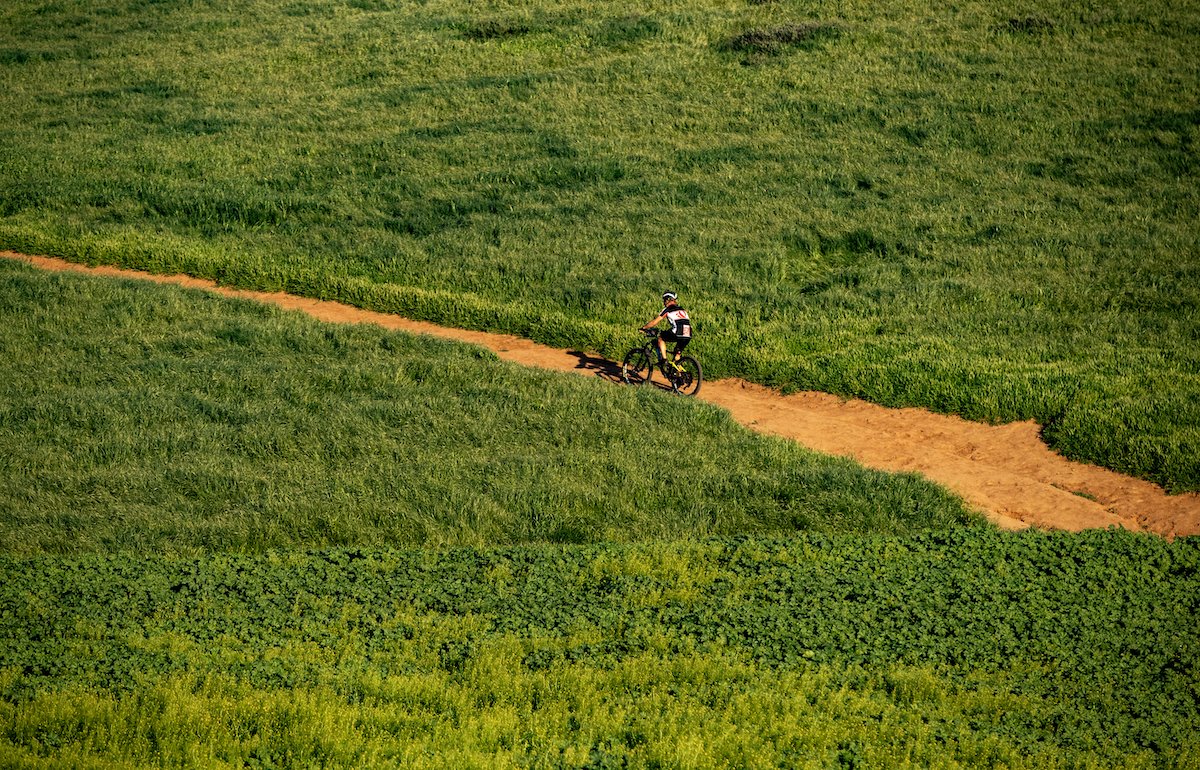 Mountain bikers can't go wrong with these trails
California is stock full of mountain biking trails that are best in class. These 12 are must-dos if you're on the West Coast. A mixture of long, short, tough, easy, epic, and bitesize—these good-quality trails offer (mostly) traffic-free riding and some amazing surroundings.
What do you look for in a mountain biking trail? Tell us in the comments.
Source: https://outdoors.com/best-mountain-biking-trails-in-california/