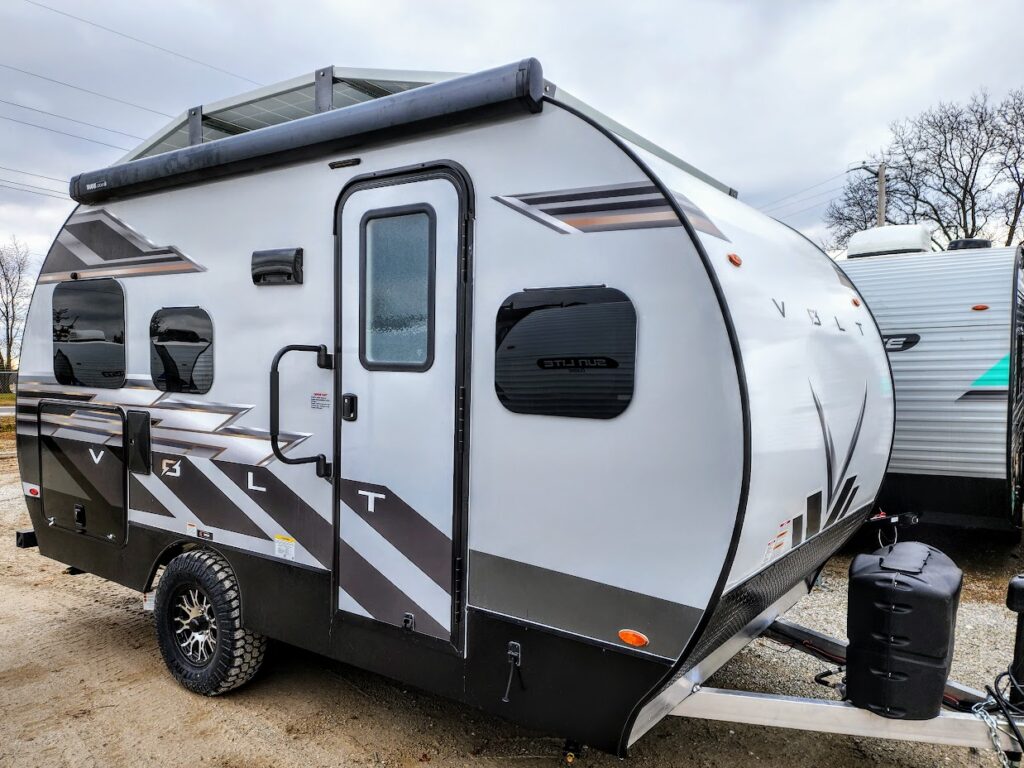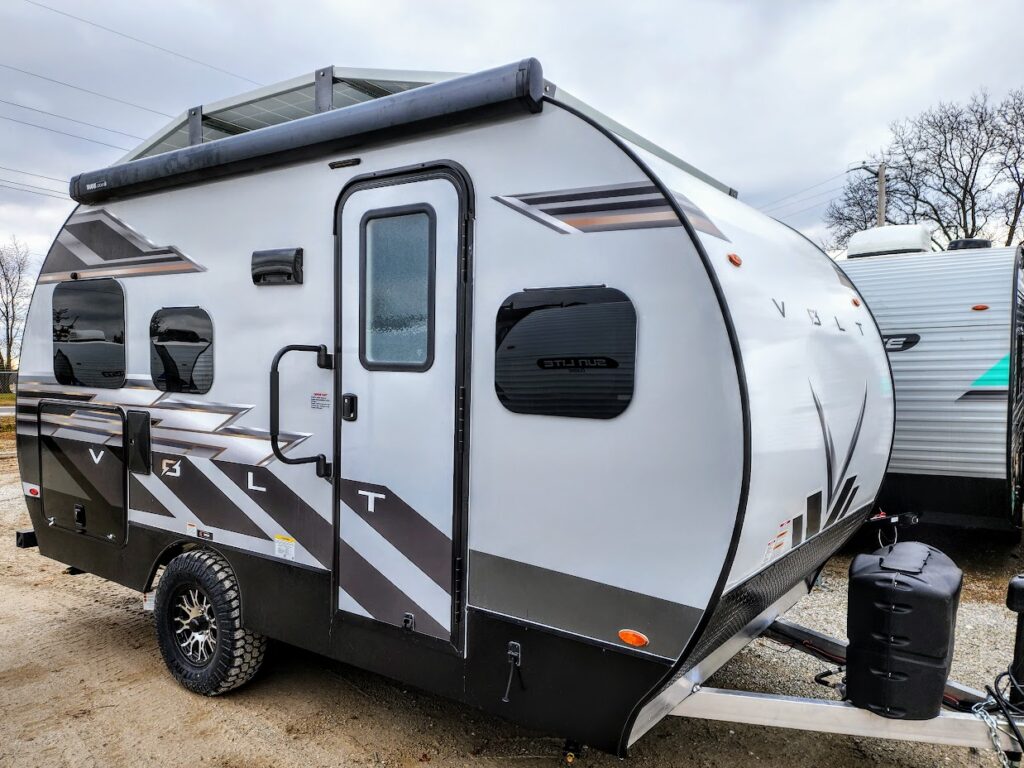 SHIPSHEWANA, Ind. – Sunset Park RV officials are proud to announce the launch of the VOLT, a cutting-edge recreational vehicle that combines eco-friendliness, comfort and versatility.
Equipped with the Eco-Charged Solar Package, a 48-volt system with a 6500-WATT inverter, three 385-watt solar panels, and a lithium battery capable of 400 amp/hrs, the VOLT is designed to tackle any adventure, according to a release.
"We are excited to take the lead in developing a product that we have been hearing consumers talk about for years," says Bob Fish, VP of Sales & Marketing. "The VOLT offers many amenities that you just don't find in a travel trailer, it's as close to a tiny home on wheels as there is."
The VOLT also features a range of premium amenities featuring a lightweight, durable aluminum chassis, a heated and enclosed underbelly, composite flooring, solid surface countertops, a Thule electric awning, and a residential-style kitchen with real wood cabinetry, dovetail drawers, and easy-close guides.
The cutting-edge graphics provide a modern and stylish look, while the rugged suspension shows that the RV is built to handle the outdoor adventures. With the Journey Package, which includes torsion axles, a 6″ lift with heavy-duty tires, a heated-enclosed underbelly, and electric brakes, the VOLT can handle nearly any terrain.
A 5000BTU air conditioner, Truma water heater/furnace combo, three-burner cooktop and oven, and 12-volt double door refrigerator are included in the Ready to Camp Package. Additionally, a sleek interior that includes thoughtful design elements, such as creative storage, LED lighting, USB charging ports, and climate control systems provide a comfortable and convenient living experience on the road. With its high-density foam cushions and upgraded cushion covers, the VOLT also offers a comfortable and stylish interior.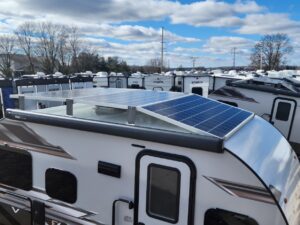 The electrical capabilities the VOLT are unparalleled while still being a price leader in its class.
"The first thing that you will notice when you see the VOLT is that it's solar capabilities are unlike any factory-packaged solar set-up," said Fish. "All components can be used on or off grid. The Eco-Charged Solar Package is already capable of being able to add more batteries. We are also developing the system to also be able to charge an EV (Electrical Vehicle) from the solar panels on the VOLT. The goal was to allow for up to 1 week of off-grid camping without plugging into shore power."
East Coast Sales Manager, Damon DeJesus adds, "We believe that the VOLT would be a great addition to a dealership's inventory and would appeal to a wide range of RV enthusiasts. We would be more than happy to arrange a virtual or in-person demonstration of the VOLT, so dealers can see for themselves the unique features and benefits that it offers."
The VOLT will be making its debut this weekend at the 54th Annual Chicago RV & Camping Show in Rosemont, Ill., with 83 RV.
For more information on Sunset Park, its dealer partners, or the full line of small, lightweight trailers, please visit www.sunsettrailers.com. If you are interested in becoming a dealer, please send an email to [email protected].
Source: https://rvbusiness.com/sunset-park-rv-debuts-future-of-rving-with-all-new-volt/