Shyft's Blue Arc EV Delivery Vans Win 'Green Car' Award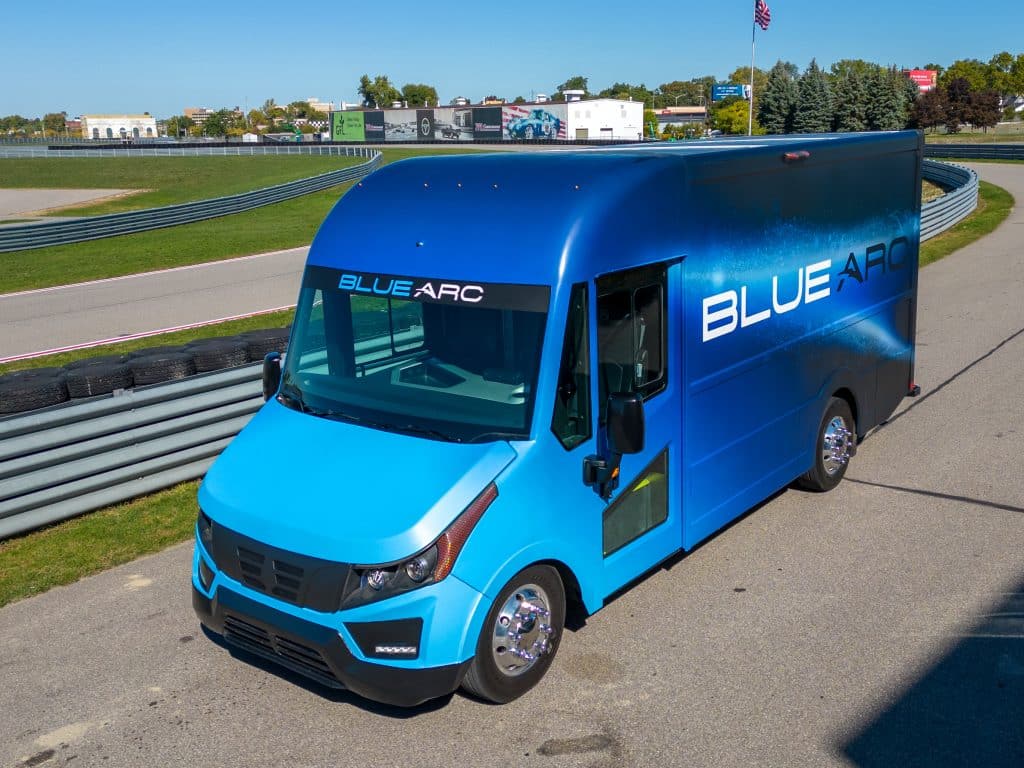 NOVI, Mich. — The Shyft Group, Inc. (NASDAQ: SHYF), parent company of Spaertan RV Chassis, announced its Blue Arc EV delivery vehicles have received a Green Car Journal 2023 Green Car Product of Excellence award.
The award honors commercial vehicles that feature greater environmental performance through higher efficiency, the integration of advanced technology and electronics, and innovative powertrains that achieve decarbonization goals with low or no carbon emissions.
"Thank you to Green Car Journal for selecting Blue Arc EV Solutions for this award, and for recognizing the excellence our team has worked hard to deliver," said Daryl Adams, President and CEO, The Shyft Group. "Blue Arc brings a unique edge to the competition: nearly 50 years of experience in custom, commercial-grade chassis and work-truck body design and manufacturing as part of The Shyft Group."
EPA test results show the Blue Arc Class 3 all-electric delivery vehicle can achieve up to a 225-mile city range based on the EPA cycle test with a 165kwh battery pack. This provides customers with a driving range that can comfortably handle and in many cases exceed a daily last-mile delivery route.
In addition to the range, the Blue Arc Class 3 van received a 200-mile range or 45 MPGe combined city / highway rating from the EPA. This means Blue Arc EVs can provide customers with more cargo carrying capacity and more range at the same time. The Blue Arc engineering team is able to achieve these results partially through optimizing the chassis and lightweighting the body to create an efficient and high-performing electric delivery vehicle.
The first order of 2,000 Blue Arc EVs goes into production in the second half of this year. Since announcing its plan in June 2021 to bring electric vehicles to market, Shyft has successfully balanced a rapid development timeline with the robust engineering needed for hard-working commercial vehicles. The Blue Arc EV ecosystem includes Class 3, 4, and 5 all-electric walk-in vans.
Green Car Journal has recognized environmental leadership at auto shows and major event venues through its highly regarded Green Car Awards™ program over the past 18 years. The magazine first presented its coveted Green Car of the Year® award in 2005. Since then, the Green Car Awards have evolved to recognize environmental achievement in an increasing number of vehicle segments including commercial vehicles.
Source: https://rvbusiness.com/shyfts-blue-arc-ev-delivery-vans-win-green-car-award/