Shyft Group to Show Market-Ready EV Vans at ACT Exp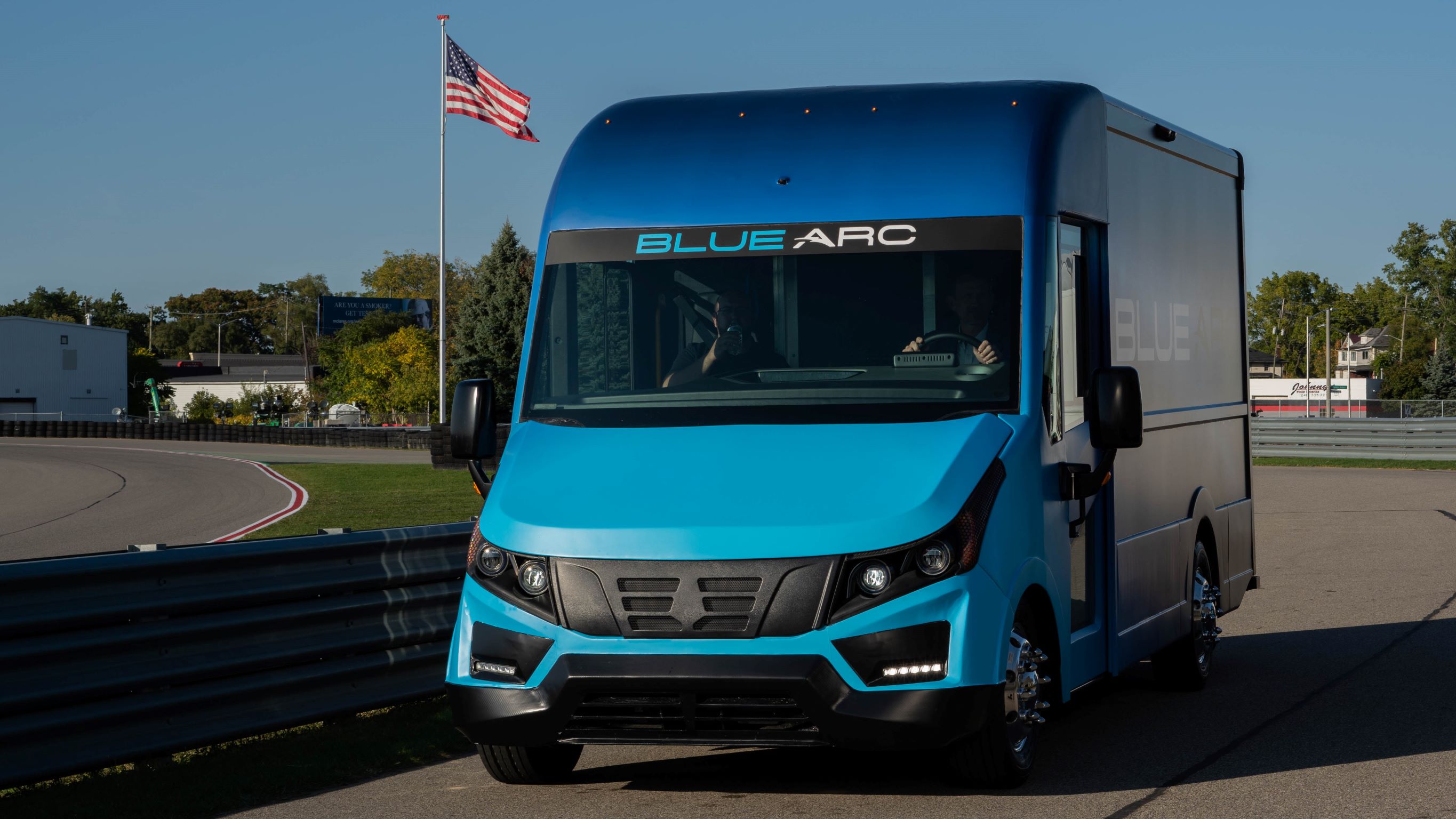 NOVI, Mich. – The Shyft Group, Inc. (NASDAQ: SHYF), parent company of Spartan Chassis, will exhibit its Blue Arc EV delivery vehicles at the 12th annual ACT Expo, taking place May 1-4 at the Anaheim Convention Center in Southern California.
Attendees can visit Blue Arc EV at booth #6321 to see the all-electric Class 3 delivery vehicle designed for high-frequency, last-mile fleets and talk to engineering experts. Blue Arc delivery vehicles have passed the most stringent emissions standards set by the California Air Resources Board (CARB) and achieved a city driving range of 225 miles with the Class 3 vehicle under CARB test conditions. In addition, the company puts its vehicles through additional tests beyond industry requirements to ensure they meet the needs of last-mile delivery.
The first order of 2,000 Blue Arc EVs goes into production in the second half of this year. Since first announcing intentions in June 2021 to bring electric vehicles to market, Shyft has successfully balanced a rapid development timeline with the robust engineering needed for hard-working commercial vehicles. The Blue Arc EV ecosystem includes Class 3, 4, and 5 all-electric walk-in vans as well as the newest introduction, a Class 5 all-electric Crew Cab.
"We've met all our development milestones, and even more impressive is the quality and performance we're achieving with Blue Arc EVs," said Daryl Adams, President and CEO, The Shyft Group. "We know last-mile delivery after 50 years in this space and understand the day-to-day requirements and challenges. Our testing beyond industry requirements is based on this real-world knowledge and will allow us to provide high-performing electric delivery vehicles to our customers."
Using independent commercial-vehicle test tracks with real-world surfaces and conditions, Shyft puts the Blue Arc all-electric delivery vehicles through the paces including durability testing and safety system validation for traction control on snow and ice, steering and suspension, and driver frontal airbags. In addition, Shyft puts a focus on driver comfort by conducting defrost and environmental testing along with traditional wiper performance, noise tests and more.
Shyft recently announced a $16-million investment in its facilities in Charlotte, Mich., to enable the production of electric vehicles. The Charlotte facility will have the capacity to build 3,000 Blue Arc EVs per year.
Shyft's recent EPA and CARB certifications are important milestones that allow Shyft's Blue Arc vans to start production and be sold in all 50 states. The certifications are additionally significant because they will allow Blue Arc customers in states with zero-emission truck regulations to be eligible for incentives.
Source: https://rvbusiness.com/shyft-group-to-show-market-ready-ev-vans-at-act-exp/