RVIA's Emerging Leaders Make Impact at Ox Bow Park
[embedded content]
(Slideshow: RVBusiness)

ELKHART, Ind. – The RV Industry Association's (RVIA) Emerging Leaders Coalition successfully concluded its highly anticipated Second Annual All-Industry Volunteer Day on May 10, at the picturesque Ox Bow County Park in Elkhart County, Ind., according to an article in RVIA's News & Insights.
Nestled between Elkhart and Goshen, this park boasts an array of amenities, including hiking and biking trails, seven reservable shelters, a chapel, a group campfire area, disc golf, athletic fields, and a three-story tower offering scenic views.
Enthusiastic volunteers dedicated their time and effort to a diverse range of projects carefully selected by the event organizers. One notable undertaking involved refurbishing the watch tower, which required sanding, painting, and overall enhancements to ensure its continued functionality and visual appeal. Additionally, attention was given to several sets of steps leading to wetland areas, addressing their maintenance needs. The 18-hole disc golf course received a boost as well, with volunteers diligently addressing the deterioration of multiple concrete tee boxes. Furthermore, the team made significant progress in combating invasive plants, enhancing playground areas with fresh mulch, and revamping comfort stations, picnic tables, and various other structures through thoughtful painting and repairs.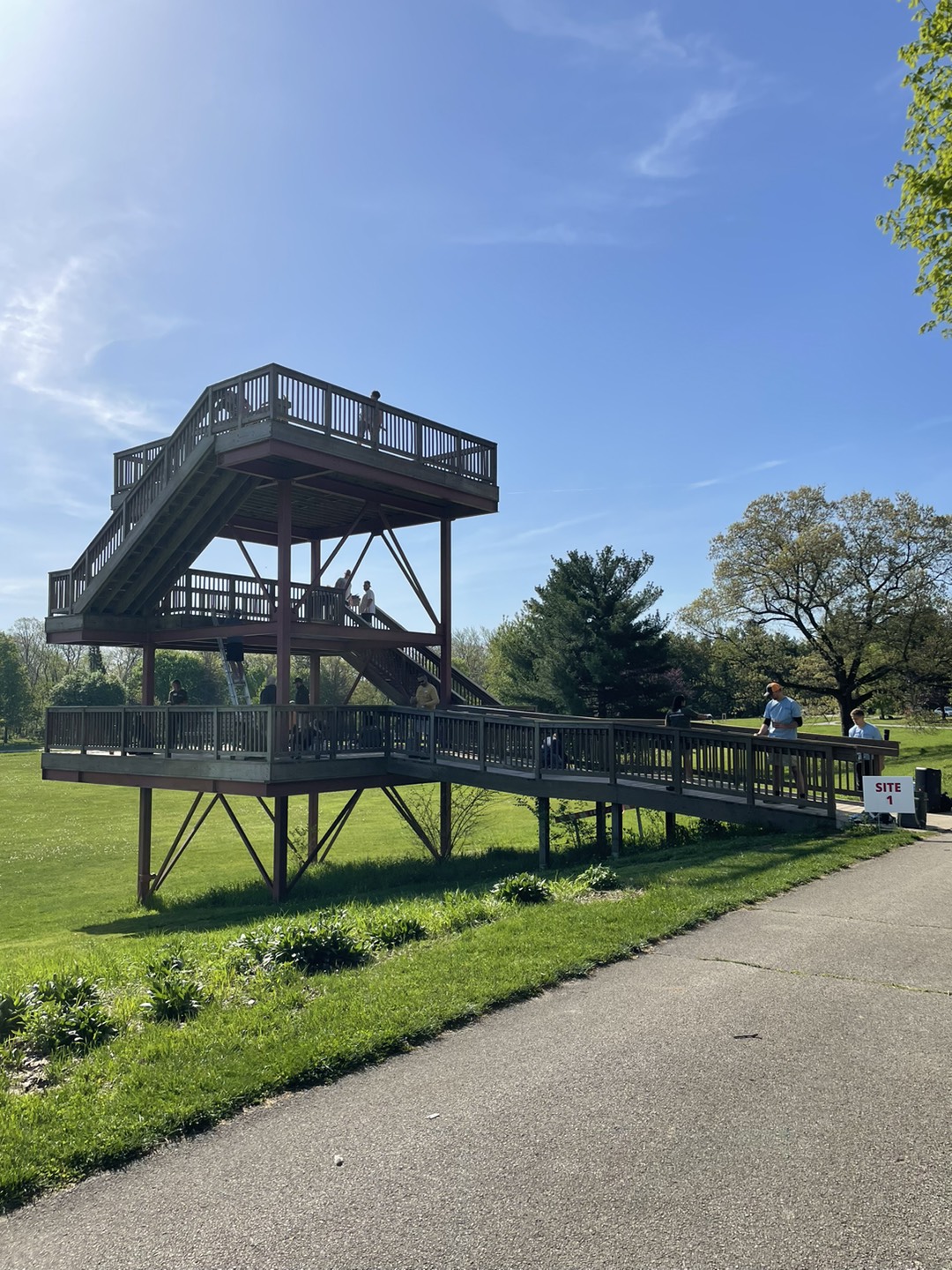 "Two years ago, we dreamed of a community coming together to improve our parks, and today we stand in awe of the industry leaders who have stepped up to make it a reality," said Michilah Grimes, Lippert Director of Corporate & Community Impact. "With this being our second successful event, we're excited to see how this movement will continue to grow and inspire even more positive change in the years to come."
The event witnessed an incredible display of unity and dedication as hundreds of volunteers from across the RV industry collaborated harmoniously to uplift the community and preserve the park's natural beauty. The volunteers' enthusiasm and commitment to the projects were truly inspiring, reflecting the core values of the Emerging Leaders Coalition. Through their collective efforts, these passionate individuals exemplified the spirit of industry collaboration and community engagement, showcasing the RV industry's commitment to making a positive impact. The All-
Industry Volunteer Day at Ox Bow County Park stands as a testament to the RV Industry Association's vision of cultivating the next generation of leaders who not only excel professionally but also actively contribute to the betterment of society.
The park staff had this to say about the day: "On behalf of the Elkhart County Parks staff and board we can't say enough good things about the amazing RV Industry Association workday at Ox Bow County Park. A huge amount of impact was made on one of Elkhart County's most beloved parks. With more than 250,000 visitors a year, this park needed some 'love and attention' that was beyond what staff can do by themselves. We appreciate not only the RV Industry Association's sponsorship, but the leadership at Lippert and Forest River for organizing the projects and finding the expertise and donations to accomplish so much in one day. Thank you to all the volunteers for sharing your time, talents, and treasure with a local park. County Parks make an impact by introducing young people and families to outdoor recreation, which creates a link to those who make connections to the outdoors which later can grow into a love of camping and travel. Together we are an important link in the next generation discovering a love for the great outdoors."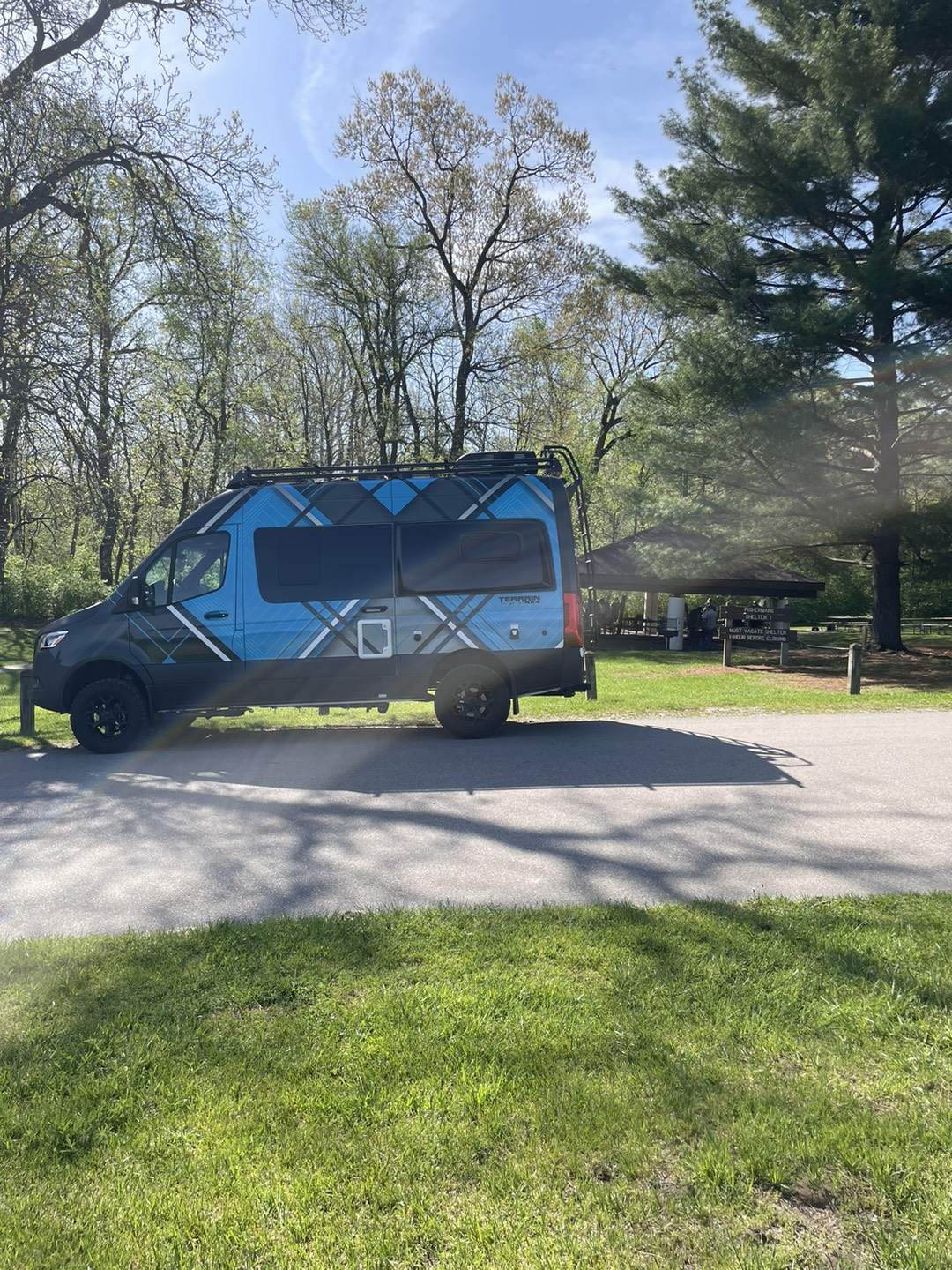 "We were once again overwhelmed by the incredible dedication and enthusiasm shown by the volunteers. Their unwavering commitment to community engagement and giving back exemplifies the core values of the RV Industry Association's Emerging Leaders Coalition," said Samantha Rocci, RV Industry Association Staff Liaison for the Emerging Leaders Coalition. "Together, we have made a lasting impact, fostering a sense of unity and collaboration that will resonate far beyond this event. Through this event and others like it throughout the year, we hope to continue building connections between industry leaders—both emerging and current—while giving back to our communities. We can't thank all of our volunteers and companies who came out enough for their support."
The successful completion of the Second Annual All-Industry Volunteer Day serves as a shining example of the RV Industry Association's commitment to fostering unity and the personal and professional growth of emerging leaders within the RV industry. It is through initiatives like these that the industry continues to build a strong foundation for the future, driven by passionate individuals who embody the values of community, collaboration, and making a lasting difference.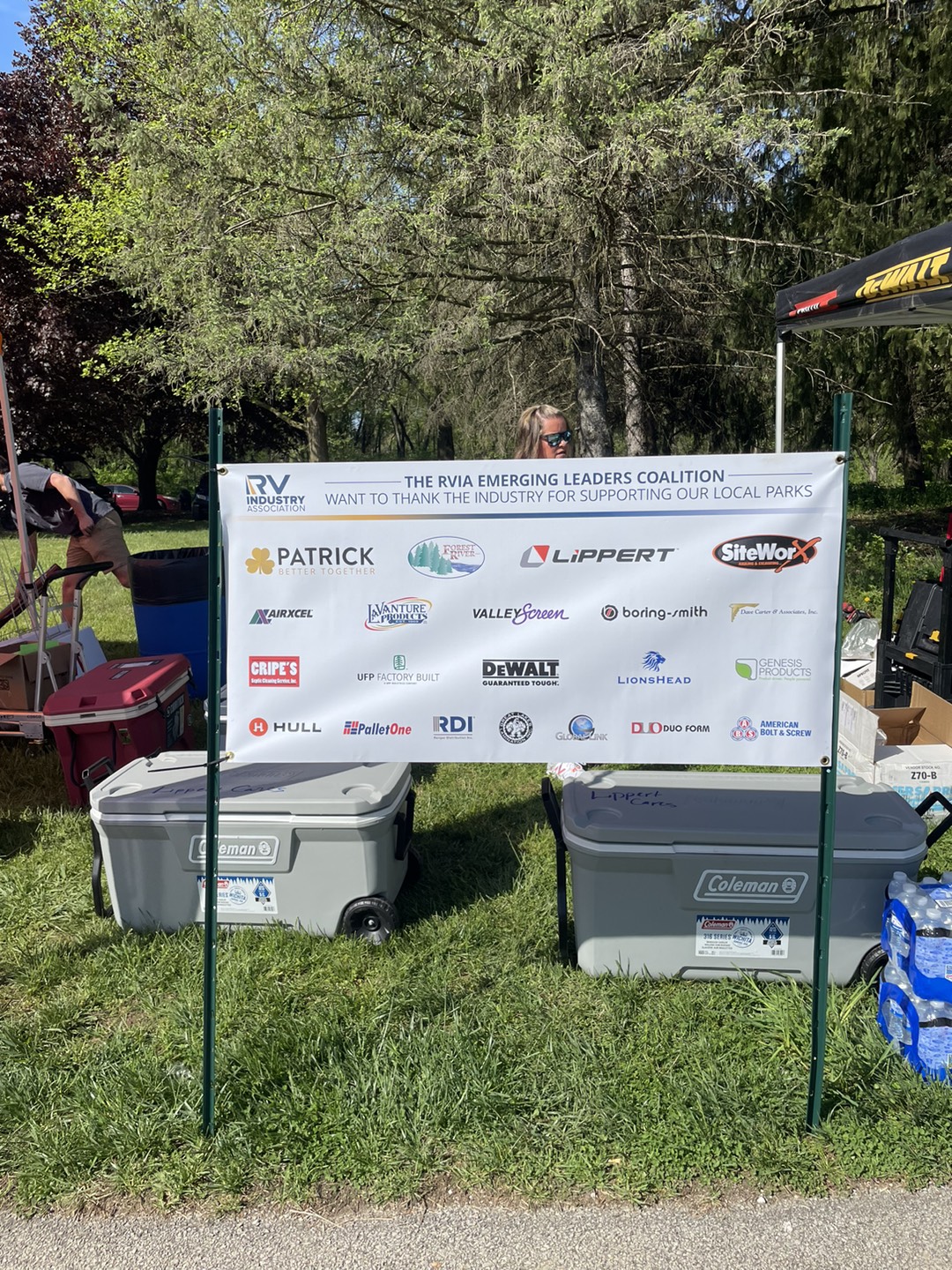 As the RV industry continues to thrive and evolve, the accomplishments of the Second Annual All-Industry Volunteer Day highlight the significance of industry collaboration and the power of emerging leaders working together towards a common goal. Through their selfless actions, these individuals inspire others and ignite a positive ripple effect throughout the RV community.
The RV Industry Association 's Emerging Leaders Coalition and the volunteers who participated in the Second Annual All-Industry Volunteer Day have left an indelible mark on Ox Bow County Park and set a shining example for the entire RV industry. Their dedication and passion exemplify the spirit of leadership and community that defines the RV Industry Association, and their collective efforts will continue to resonate for years to come.
Source: https://rvbusiness.com/rvias-emerging-leaders-make-impact-at-ox-bow-park/