RVDA Renews Endorsement of Trader Interactive Program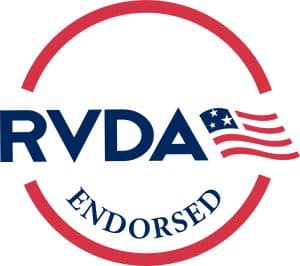 The National RV Dealers Association (RVDA) has renewed its endorsement of Trader Interactive's RV Industry Data Program, available through Statistical Surveys. Trader Interactive is the parent company of Statistical Surveys and RV Trader. This partnership will allow dealers to enhance their marketing and inventory management practices based on exclusive industry insights.
The RV Industry Data Program provides dealers with information about today's RV buyer such as demographics, shopping behaviors, and purchase journeys. Additionally, items like data visualization and analytics can yield valuable insights for better decision making, including information on where new units are being registered and which dealers sold which units by make, model, length, and axles.
New and used unit registration information is available for all 50 states and dealer data is currently available for 34 states. This information provides users with a complete picture of the RV market by state, county, city, and zip code.
"RV Trader and Statistical Surveys are the industry's trusted source for accurate RV consumer data, as well as retail registration data," said RVDA President Phil Ingrassia. "With this program, dealers have access to a wealth of information that can help them use a data-driven approach to improve sales and make the most of the opportunities in their market."

About RV Trader
RV Trader is the industry-leading marketplace for buying and selling new and used RVs, including Class A, B, and C vehicles, as well as campers and trailers, with more than 6.9 million monthly visitors. A comprehensive suite of digital marketing products and solutions means dealers listing inventory through RV Trader increase their visibility, generate customer connections, drive sales, and maximize profits. Through the exclusive lead manager and lead enrichment tools, dealers have access to a unified lead management system along with in-depth performance data and insights all in one convenient place. RV Trader is a division of Trader Interactive and belongs to the well-known "Trader" family of linked brands. For more information, visit www.RVTrader.com.

About Statistical Surveys
Statistical Surveys delivers market share data to forward-thinking businesses in the marine, RV, powersports, trailer, and manufactured housing industries who understand that data's importance lies, not only in what it can do for them, but in the opportunities missed without it. For more information visit www.statisticalsurveys.com.
RVDA Endorsed Products and Services
RVDA members have access to a line of RVDA-endorsed products and services that can help dealers better manage their businesses. These cost-saving, profit-generating, educational and business-improving benefits increase the value of membership.
For a full listing of all RVDA-endorsed products and services, visit www.rvda.org.
Source: https://rvbusiness.com/rvda-renews-endorsement-of-trader-interactive-program/