RVDA of Canada to Celebrate RV Tech Week June 5-9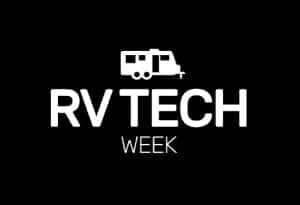 RICHMOND, BC. – RVDA of Canada encourages all RV retail, aftermarket, campground and manufacturing sectors to participate in RV Tech Week celebrations from June 5-9, 2023.
"We're always looking for ways to increase awareness for the RV service technician trade," said Chardell Brydon, chair of national Education and HR Committee and owner of Jerry's RV Trailer Sales & Service in New Minas, N.S. "With more RVs on the road and a nation-wide skilled labour shortage, we need to engage and encourage the up and coming generations to consider the abundant career opportunities available in the RV industry."
"I didn't know RV service technician is a trade, is commonly heard from the general public," said, Anita Lien, Director of Marketing and Communications of RVDA of Canada. "It's mind-boggling that the RV technician needs to have knowledge in over 14 skilled trades. Even some RVers are not aware that their RV is being serviced and maintained by just one technician, not 14. Through RV Tech Week, we encourage our industry partners to highlight and recognize the work done by RV technicians to educate the public on the ways trained technicians contribute to the rapid growth of the RV industry."
Gather your team and start brainstorming for ideas for a public awareness campaign or in-house celebration event during RV Tech Week.
While we have designated June 5-9, 2023 to be RV Tech Week, it's important to keep this outreach and communication year-round. Set goals and celebrate successes, big or small!
The purpose of RV Tech Week is to:
Introduce the specialized RV service technician trade to the public
Encourage the public to explore and consider a career as a RV service technician
Reinforce the value and professionalism of RV service technicians to the RV industry and to the public
Provide recognition to RV service technicians for excellence in their work
Acknowledge dealers for hiring and educating RV service technicians
Highlight the importance of working with certified RV professionals
To prepare for RV Tech Week, RVDA of Canada has provided a RV Tech Week tool kit that industry partners can use to promote RV Tech Week to their audiences.
Click here to download the RV Tech Week Tool Kit
Source: https://rvbusiness.com/rvda-of-canada-to-celebrate-rv-tech-week-june-5-9/