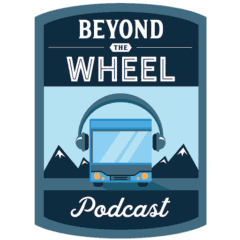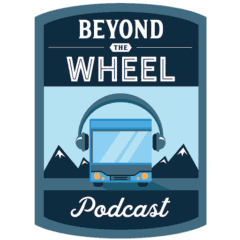 EDITOR'S NOTE: Co-hosted by Kenny Phillips of "Moving Forward Adventures" and Sean Chickery of "Chickery's Travels," the "Beyond the Wheel" podcast is about the people and ideas that drive the RV industry forward. Phillips and Chickery are passionate about the RV industry, and that passion shines through each episode. Below is an excerpt of their show notes for this podcast episode, which features Mindy Cox of REV Recreation Group.
RVBusiness is a no-nonsense way to get all of your RV news. That is precisely why we turn to them repeatedly to help us stay up to date with all things RVing. So we were thrilled to have Rick Kessler, Executive Editor for RVBusiness, on the show. Rick tells us about the company's long history, how it has changed over the years and gives us a look at its possible future. Rick is an RVer with a background in journalism. So it was only natural for him to put his skills to work in the RV industry, covering topics such as new tech for RVs, new manufacturers, legacy manufacturers with new product lines, and more!
Rick probably says it best, "Our Business model is that we want to present news, and we want to present information that is going to be of value, whether it's insight, entertainment, new products, whatever it might be we prefer to just focus on something that is meant to grow the industry and to grow the lifestyle."
We appreciate how transparent Rick was when we asked him how many articles they write a day, how these stories are found, and the size of their staff. We also talk about marketing strategies and how the company can make an income when all their subscriptions are free.
As you will hear in this episode, Beyond The Wheel Podcast and RVBusiness share the same passion for highlighting RV industry companies. It would have been a missed opportunity if we did not talk about some of the inner workings of this industry.
Source: https://rvbusiness.com/rvbusiness-rick-kessler-joins-beyond-the-wheel-podcast/