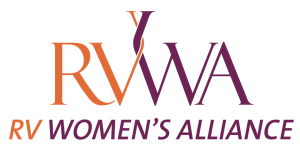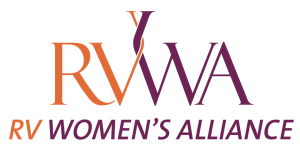 The RV Women's Alliance (RVWA) will host its first-ever Spring Campout from May 5-7 at Twin Mills Campground in Howe, Ind., according to a release.
Reservations for the event begin March 1.
The weekend is packed with opportunities for networking, community building and just plain good campground fun.
Planned events include a taco bar with margaritas, rolling campground conversations, RV tours, door prizes, campfires and we cannot forget the s'mores bar.
Attendees are invited to bring their tent or RV, cabins are also available for groups or individuals.
"As an RVWA Board member, I am thrilled to be a part of the planning committee that will bring our inaugural RVWA Spring Campout to the Elkhart area in 2023," said Pamela VanderMel, senior director of warranty for Lippert and RVWA Board member. "This event is a great opportunity for our members to come together for a weekend, meet fellow industry professionals and build new relationships, while learning and laughing together. Our 2023 RVWA Spring Campout is the perfect opportunity for our more experienced member RV campers to support and assist less experienced RVing members who may rent a unit to join in on the event. Meeting each other where we are is how we plant seeds of growth within the organization and continue to connect on a deeply rooted level that benefits the entire RV community."
"Lippert is proud to be part of the RVWA Spring Campout's inaugural year, supporting meaningful connections in the RV industry," said Michilah Grimes, director of corporate & community impact at Lippert. "Deepening relationships outside of the four walls of offices and away from the busyness of life is crucial. This event will allow all RVWA members to enjoy the camping lifestyle for a weekend and will continue to strengthen the foundation for women to grow and thrive in the industry."
Source: https://rvbusiness.com/rv-womens-alliance-member-campout-set-for-may-5-7/