RV Storage Firm RecNation Announces $500M Debt Facility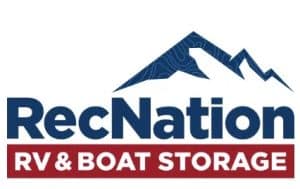 DALLAS – RecNation Storage, a leading owner, operator and developer of specialized recreational vehicle and marine storage facilities, today announced it has amended and upsized its revolving credit facility to borrow up to $500 million assuming certain conditions are met. The facility which was led by Truist Securities, was expanded and upsized to include seven additional banks including: Goldman Sachs, Morgan Stanley, RBC Bank, Raymond James, Key Bank, TBK Bank as well as Citizens Bank, according to a release.
"I could not be more pleased with the broad and significant commitment level we received from our partners which demonstrates strong conviction in our overall strategy and business execution," said Gary Wojtaszek founder and "Chief Camper" of RecNation. "Closing this deal was especially rewarding given how difficult the current lending market has become. It is a testament to the strength of the business we have created and I'm grateful that many longtime capital partners see the opportunity we are creating at RecNation. In a relatively short time, we have created a dominate position in the Boat and Recreational Vehicle market that is growing very quickly."
RecNation is the first institutional grade specialized storage company created to serve the growing need for RV & Boat storage. The Company is focused on designing, building and operating premium recreational and marine storage facilities, as well as developing full-service recreational hubs across the country to cultivate a national community of outdoor enthusiasts. As a leading, best-in-class operator in the U.S., the Company has quickly expanded its footprint to serve a growing base of customers looking for safe, secure storage for their beloved toys. The company now has 47 facilities spread across 6 states.
Recently, the company also expanded its product offering and now provides customers with the ability to rent their RV and monetize their vehicles which is equivalent to an "Airbnb" for RVs. In the coming months, the company is planning to start a RV resale program, in which RecNation provides marketing and sales support to customers interested in selling their RVs as well as an onsite cleaning & repair service for the convenience of RecNation's customers
"This new facility gives us substantial liquidity at attractive interest rates to continue to fund our ongoing acquisition and development efforts," said Michael Schwartz, chief financial and operating officer. "In light of the current market conditions, we plan to prosecute the opportunities this challenging environment is creating to deliver very attractive returns."
RecNation engaged Truist Securities to serve as Administrative Agent. Haynes Boone acted as legal counsel to RecNation and Holland & Knight LLP acted as legal counsel for the banking group.
About RecNation
RecNation acquires, builds and manages specialized RV and Boat storage facilities across the United States. The company was founded to meet the burgeoning storage requirements of the owners of recreational and marine vehicles. As the first institutional grade, specialized storage company created to serve the growing storage needs for both recreational and marine vehicles, RecNation has solidified its position as the leading recreational storage operator in the nation. Since its inception in 2020, the Company has significantly expanded its footprint to over 47 locations across Texas, Florida, Arizona, Kansas, Tennessee and Missouri to serve a growing community of outdoor and recreational enthusiasts seeking a secure facility to secure their vehicles.
RecNation partnered with Centerbridge Partners, L.P. a private investment management firm and WOJO Capital Partners LLC to accelerate its expansion into a national platform dedicated to serving recreational and marine storage enthusiasts across the nation.
To learn more and find a storage location near you, visit: https://www.recnationstorage.com/
Source: https://rvbusiness.com/rv-storage-firm-recnation-announces-500m-debt-facility/