RV SnapPad, Camco Collaborate on Scissor Jack Product


CALGARY, Alberta – Origen RV Accessories Ltd. has announced a new product collaboration with Camco Manufacturing for its Eaz-Lift scissor jack lineup.
Camco Manufacturing will soon provide SnapJack adapter kits pre-installed on three different models of scissor jacks, including their heavy-duty EAZ-Lift 24" 7,500lb scissor jacks, which customers can buy directly from Camco's new e-commerce platform, CamcoOutdoors.com. This marks Origen's first product partnership with another major aftermarket parts supplier.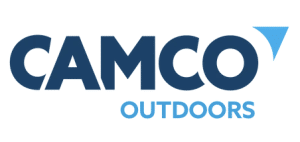 When asked about the new brand partnership with Camco Manufacturing, Devon Wilson, Origen's CEO, said, "It's a natural fit between the products, and we're pleased to work with Camco to provide a completely new value-add offering in what we consider a saturated product category."
Following a successful shake test (tested to the specific military standard MIL-STD-810H, Method 514.8, Annex C, 2.1.3a), SnapPad was ready to work with scissor jack providers to start selling a complete stabilizer package. SnapJacks™ will still be sold separately without EAZ-Lift scissor jacks by SnapPad through its online store and distribution partners.
When asked about releasing the new scissor jack with SnapJack product, Camco's Senior Vice President of Engineering and Product Development Andrew Angel said, "We're looking forward to continuing Camco's mission of offering innovative and exciting new products to the RV market alongside Origen RV Accessories Ltd."
The planned release of the product is anticipated for Q2 2023, with more details to follow. Click here to learn more.
Source: https://rvbusiness.com/rv-snappad-camco-collaborate-on-scissor-jack-product/