RV Products: May 2023

Gear, Gadgets, And Gifts
Practical accessories and assorted goods designed to make life easier and more enjoyable for RVers.
By Linneah Deighton, Associate Editor
Personal Blender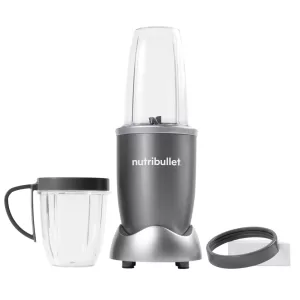 Even if you're not looking to drink specialty juices every morning, sometimes having a blender handy to make smoothies can help satisfy sweet cravings. The NutriBullet 600-Watt Personal Blender is compact and powerful, with blades designed for nutrition extraction, so you get the most out of every ingredient. It's easy to clean and turns anything from strawberries to spinach into smooth, sippable nutrition. Just push the cup into the motor, twist it into the locked position, and blend. Most smoothies can be made in under 60 seconds. Included with purchase is the motor base, a 24-ounce tall cup with a comfort lip ring, an 18-ounce short cup with a handled comfort lip ring, and an extractor blade. Price is $79.99.
NutriBullet
(800) 523-5993
www.nutribullet.com
---
Folding Table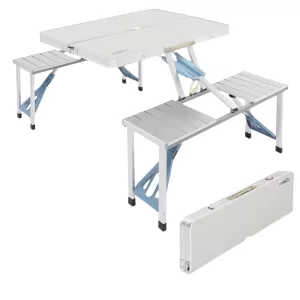 Spending time outdoors is great for the mind, body, and soul. Lugging around a table and multiple chairs can take up a lot of space, but what if you could combine the two and move everything all at once? Vingli's 4-foot portable picnic table provides a sturdy and simple solution to this dilemma. The 21.6-pound foldable table can be set up in a few minutes by one person and is great for all kinds of outdoor activities. The table is made of medium-density fiberboard and an aluminum-alloy frame. Each seat can bear a maximum weight of 265 pounds, and the table itself can hold up to 110 pounds. The powder-coated aluminum legs have four locks at the bottom, plus nonslip rubber feet to keep the table secure. When folded, the set measures 34 inches by 4 inches by 13 inches, and it has a built-in handle. Price is $69.99.
Vingli
www.vingli.com
---
Tool Bag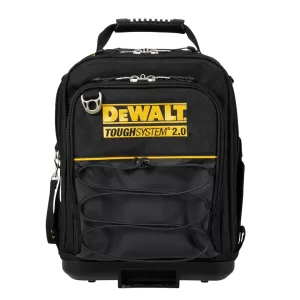 Having all of your tools in one handy location can be incredibly convenient, if not necessary for timely maintenance. DeWalt's ToughSystem 2.0 11-inch Compact Tool Bag has over 25 pockets and a front bungee cord that allows for roomy vertical storage of power tools, hand tools, and other items. The bag can be toted by its shoulder strap or carry handles, or it can be stacked onto any ToughSystem 2.0 product. The durable 1680D fabric, dirt-repellent material, and waterproof base make this bag suitable for any environment. So, whether you're at a campsite, on your driveway, or on the side of the road, all of your tools (and more) can be in one durable bag. Price is $89.
DeWalt
(800) 433-9258
www.dewalt.com
---
LED Pancake Light
Color-changing light fixtures make it possible to control a room's ambience and mood without changing out lightbulbs. SalVinCo's Kelvin LED 12-volt pancake light can cycle through different color temperatures: warm, neutral, or cool white. All you have to do is press the fixture switch to change the color. To make your lighting choice more personal, you can use the built-in dimming function to change the brightness from 25 to 100 percent. With its non-volatile memory feature, it will remember your last lighting settings. To help occupants find the switch at night, it has a glow-in-the-dark indicator (noctilucent) that doesn't consume power. The Kelvin light fixture is sized to replace older technology fixtures, is said to be easy to install, and comes with hidden mounting hardware. Price is $69.
SalVinCo
(941) 378-9727
www.salvinco.com
---
Portable Compressor
Maintaining proper pressure in RV tires is essential. Having a portable air source on board avoids the need to look for a place to inflate the tires during your travels. The Viair 450P-RVS Automatic 12-volt portable tire inflator is designed for use with Type As and smaller RVs. The 450P-RVS will inflate most Type A motorhome tires from 80 to 90 psi in just 50 seconds. This 100 percent duty cycle unit is capable of pressures up to 150 psi and can be operated for up to one hour at a time before needing to be rested (at up to 100 psi). Not only can this compressor fill tires, but it also could be used for winterizing your RV, filling inflatables, dirt blowing, and more. This tire inflator features a newly revised 40-inch 90-degree twist-on chuck to make it easier to fill tires while standing. It also comes with a 45-degree extended-reach chuck, two 30-foot hoses, a three-piece inflation tip set, and a carry bag. The Viair 450P-RVS can be purchased from Etrailer, TechnoRV, United RV, and other retailers; the manufacturer's suggested retail price is $399.95.
Viair Corporation
(949) 585-0011
www.viaircorp.com
---
Bug Gel
If you spend a lot of time outside, some bugs might see you as a tasty snack. After Bite Outdoor is an itch-relieving gel formula that provides relief from the discomfort caused by bug bites from mosquitoes, bees, fire ants, flies, and similar insects. The 1-inch-by-1-inch-by-5-inch tube can be tucked into a pocket or bag, making it ideal for hiking, camping, fishing, and other activities. If you get bitten by a bug while out and about, dab After Bite on the bite or sting, wait until it dries before applying a bandage, and reapply if necessary. Price is $4.99.
After Bite
(800) 324-3517
www.afterbite.com
---
Pantry Organizers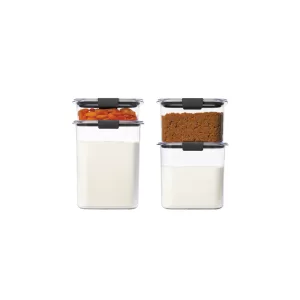 Keeping your pantry and fridge organized is key to maintaining a clean space. Ideal for dry goods such as pasta, rice, or even dry pet food, Rubbermaid Brilliance Pantry Food Storage Containers are built with airtight seals and secure latches to keep food fresh and prevent spills. The clear, BPA-free lids and bases make it easy to see what's inside each container, and the containers are stackable to help maximize storage space. They are also dishwasher, microwave, and freezer safe. A set of four food storage containers includes one 16-cup, one 12-cup, one 7.8-cup, and one 3.2-cup with lids. Price is $29.30.
Rubbermaid
(888) 895-2110
www.rubbermaid.com
---
Shoe Insoles
If you spend a lot of time on your feet, have high arches, or have been told shoe inserts might help you, Superfeet may come to your rescue. The company's GREEN insoles offer professional-grade orthotic support for anyone who wants their footwear to fit and feel better. These shoe inserts may be an affordable, effective alternative to custom orthotics. With its deep heel cup, the insole can work with your body's natural cushioning for maximum support. According to company literature, Superfeet insoles keep their shape for up to 12 months or 500 miles. The GREEN insoles are designed to replace the removable sock liner in roomy and moderate-fitting footwear and can be trimmed to fit your shoe size. Price is $54.99 per pair. The all-natural coating helps eliminate odor-causing bacteria, so you don't need to worry about the inserts retaining any bad smells.
Superfeet
(800) 634-6618
www.superfeet.com
---
RV Products Submissions
To have a product considered for this column, please send information and a high-resolution photograph to rvproducts@fmca.com.
The post RV Products: May 2023 appeared first on Family RVing Magazine.
Source: https://familyrvingmag.com/2023/05/01/rv-products-may-2023/